Women empowering women — that's what we're all about here at Zafigo. So we jumped at the chance to be a part of the #KotexRiseUp event, a two-day empowerment camp in line with its brand 'Period or Not, She Can' belief.
The event started with a bang, with a series of activities designed to help participants face their anxieties, develop resilience, and boost their self-assurance. Participants practised swimming 50 metres across a lake, jumping into it from a 5-metre platform, and riding a 160-metre Flying Fox under the guidance of trainers. These outdoor activities, which may be intimidating to some, offered physical and mental learning opportunities that might be leveraged to open up new perspectives.
But it wasn't just about adrenaline-pumping activities. The #KotexRiseUp camp saw motivational speakers and successful women from various fields take the stage to share their inspiring stories of struggle and triumph. Former artistic gymnast and Olympian Farah Ann Abdul Hadi and Dr Shazril Shaharuddin (fondly referred to as Dr Say), celebrity doctor and top male influencer, joined a group of 60 attendees for a coffee chat session where they shared inspiring stories, addressed thought-provoking questions, and provided insightful tips.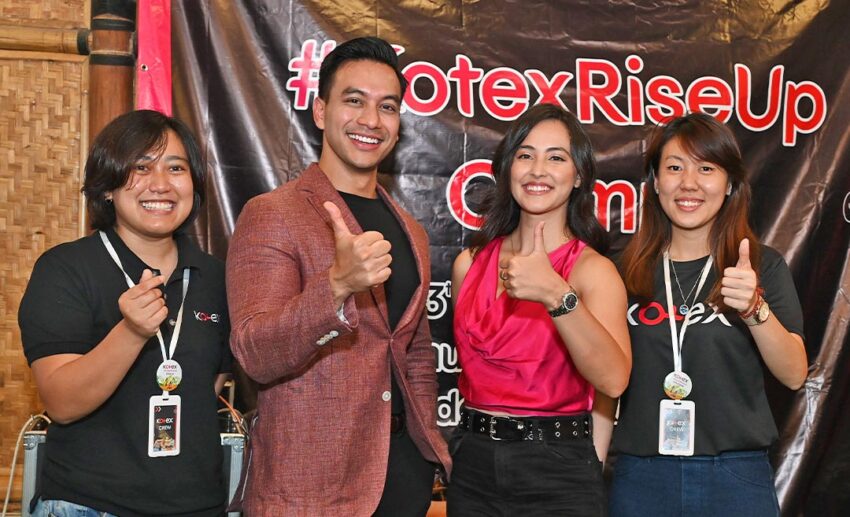 The camp also discussed important issues like body positivity, mental health, practising a healthy lifestyle, stigmas surrounding period and breaking free from societal expectations. These conversations are crucial as they spark a deeper understanding of the challenges faced by Malaysian women and helped pave the way for change.
Meanwhile, the debut of the Kotex Total Protection Overnight series of freshly-enhanced sanitary napkins by the feminine hygiene company was timed with the organisation of the #KotexRiseUp camp.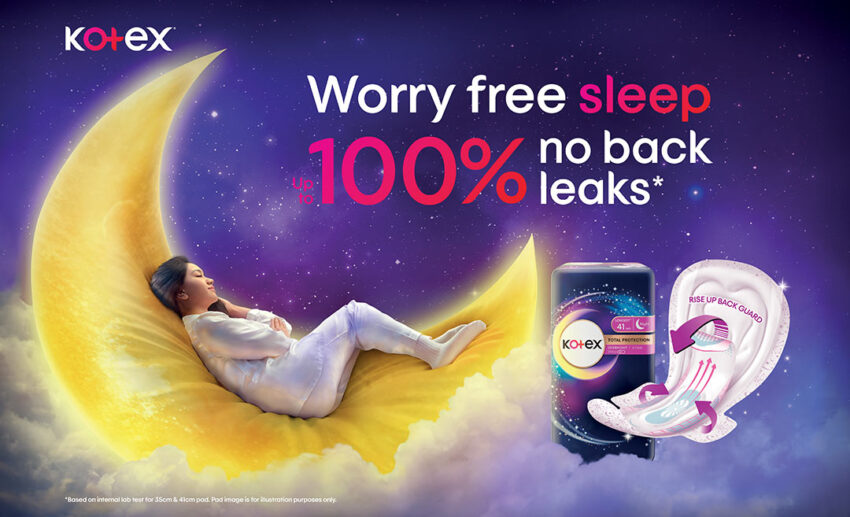 These pads were introduced by Kotex as a way to aid women in a worry-free sleep. Now, if we're being honest, we all face problems of leakage throughout the night that keep us on high alert — even before we go to bed at night. With the Rise Up Back Guard technology, this solves our continuous bedtime struggles with our periods. As sleep is vital for body recovery and overall health, it's important that we have our night uninterrupted so we can thrive in the coming day.