It's the same thing that happens every June — we always find ourselves stumped about what to get our number one guy when he's got pretty much everything! If you're scratching your head again wondering what to gift Dad this Father's Day, worry not!
Here are some cool ideas for every kind of dad that work as either a present or means for you to spend time with each other (which, we find, is what they usually want more than anything).
The foodie dad
This one's especially for those of you who want to treat dad to a nice meal but don't see the practicality of forking out extra just to eat on the day of. Treat your dad to a delicious meal at the W Kuala Lumpur's 'Just Lunch' any day except Sundays this month.
Unlike your run-of-the-mill buffet, you can always count on the W to offer a unique spread of fusion foods. In this case, it's Malaysia meets the world with a choice of fresh, tantalising, juicy, and delightful ingredients, vibrant salads, a build-your-own-poke bowl station, sashimi for days, and four add-on mains to choose from.
Prices start at RM108 per person, and you can add MYR48 per main dish. Bookings for Just Lunch at Flock, W Kuala Lumpur can be made via WhatsApp.
The beer-loving dad
Bon Appétit-lah is back for its third year at Sentul Depot, one of Kuala Lumpur's most well-known rustic hotspots. The Bon Appétit-lah campaign this year invites 1664 consumers to enjoy the extraordinary in basic everyday pleasures at its elegant and modern pop-up — the 1664 Lounge — everyday until 17 June. So, Father's Day weekend might be a good time for a tipple!
The one-of-a-kind event is open to both registered guests and walk-ins from 5pm to 10pm on weekdays and 11am to 10pm on weekends.
The stylish dad
When all else fails, get dad a shirt… but make it special! The Batik Boutique's men's shirts suit a wide variety of tastes and preferences. Using time-honoured batik methods, they painstakingly create tops that are as high-quality as they are fashionable and functional. These will make a thoughtful present for your dear old dad because of the intricate batik motifs that represent the diverse cultural traditions of Malaysia.
The fit dad
If you're part of a fit fam, why not take dad on a holi-date? Especially one of these wellness escapes just South of Thailand — not too far from home so they make a great quick escape.
With a variety of special events planned for the month of June, including #DanceMagenta, a bright and vibrant dance programme for all ages and abilities, guests of SAii Phi Phi Island Village, SAii Laguna Phuket, and SAii Koh Samui Choengmon, all of which are beachfront lifestyle retreats, can find their own path to fitness and mindfulness.
The travelling dad
Give Dad the gift of easy travel with a Tumi bag, designed specifically to hold all of his necessities while he's on the go. We love the Renegade Backpack that's excellent for weekend vacations or frequent flyers. This durable rucksack will carry everything dad needs for vacation and daily life with multifunctional compartments and padded protection. It's even large enough for an overnight escape!
The business dad
Sometimes, it's all work and no play with dad! And these dads are usually practical, so why not get him something that'll always remind him of you when he's signing those billion-dollar contracts? CzipPlus, CzipLee's newly-revamped innovative stationery store in Bangsar offers a plethora of writing equipment, ink goods, fine arts, and printing services.
Out of all their whopping 70,000 SKUs, we suggest giving dad the Esterbrook Jr Pocket Pen Capri Blue FP-Stub 1.1. It fits in jeans or shirt pockets, purses, and briefcases, making it portable and practical.
The sporty dad
Since practicality goes a long way when it comes to gifting something for your pops, a pair of sunnies is a good option for those who enjoy basking in the great outdoors. A father who enjoys venturing out into the world and experiencing new and exciting things might benefit from eyewear that both safeguards his eyes and improves his eyesight in extreme environments.
Prada, Burberry, and Ray-Ban offer sporty eyewear for mountain biking, golfing, and rock climbing with impact resistance, anti-slip temple grips, and wraparound frames for maximum protection and stability during high-intensity activities. Head over to your nearest reputable optician for the latest releases.
The dad with a sweet tooth
Elevete Patisserie has released a limited-edition line of sweet treats just in time for Father's Day. As visually appealing as they are tastefully prepared, these cakes are perfect for dads who have a sweet tooth and enjoy indulgent, handcrafted treats. For the coffee-loving dad, there's the Tirami-Suit cake; for the more refined palate, there's the Monsieur Chéri Black Forest; and for the bitter chocolate mousse entremets fan, there's the Father's Muse. Order them here.
If you're looking for something zestier, try the Father's Day Edition – Mocha Orange by Lacher Patisserie. The beautiful symphony of bittersweet and fruity notes is brought to you by the gentleman's cake, which features roasted coffee beans, aromatic chocolate, and a refreshing backdrop of fragrant orange zest.
Elevete Patisserie
Lacher Patisserie
The fancy dad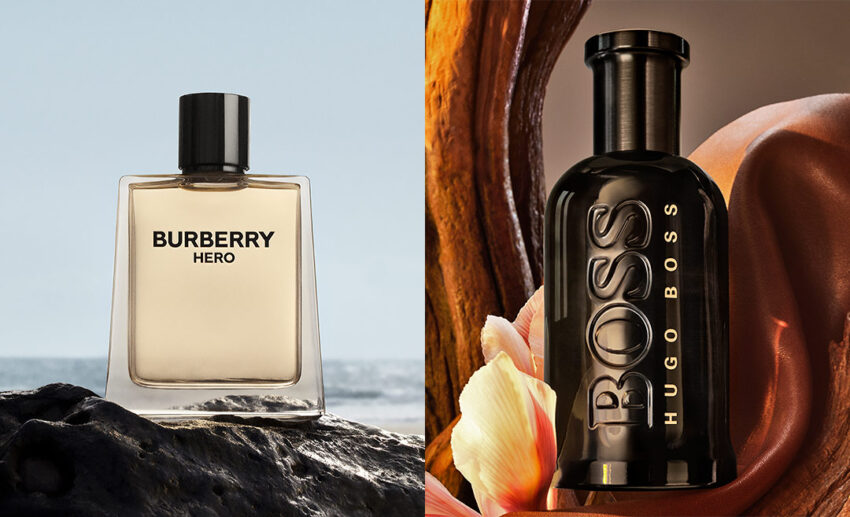 If your father's the sort who's willing to experiment with his signature scents, then maybe adding to his collection will tickle his fancy. Here are some options for the olfactory connoisseur (if he doesn't already have them in his ever-growing collection).
Burberry Hero is a fragrance that embodies the finest of both worlds: strength and sensitivity. The Burberry Hero EDT, RM484 (100ml), is enlivened by bergamot, juniper, and black pepper. A heart of warm cedarwood from Virginia, the Atlas Mountains, and the Himalayas deepen this lively aroma.
Meanwhile, for the man who likes to call the shots, Boss Bottled Parfum is available for RM474 (100 ml). This woody-ambery blend has a rich top note of zesty mandarin and spicy incense oils, leading to a noble centre of rare orris concrete and fig tree root concord. Sublime!
Editor's note: This article was first published on 8 June 2023 and has since been updated with more recommendations.