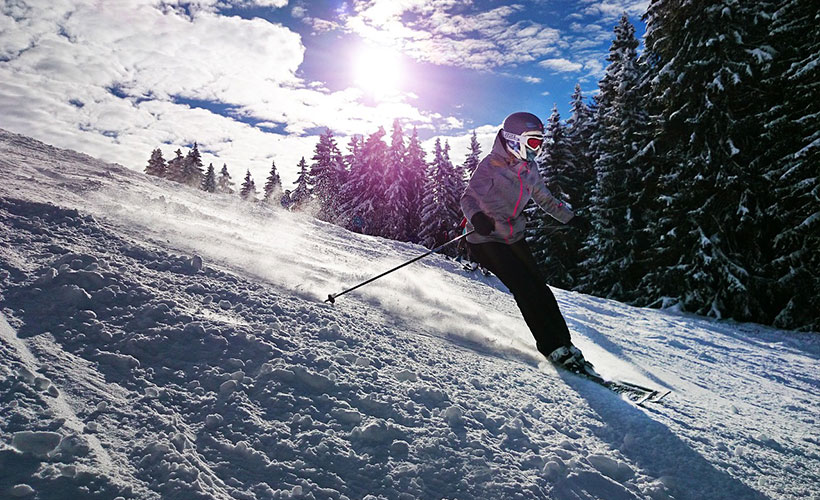 Club Med, the pioneer of the Premium All-Inclusive holiday concept, has announced plans to open a ski resort in Tomamu, Hokkaido. With China-based ski resort Club Med Beidahu slated to open in December this year, the expansion of ski resorts in Asia signifies a marked move by Club Med to become the global leader in ski resorts and the premium ski holiday experience.
Growth Opportunities in Hokkaido and Asia
The opening of Club Med Tomamu Hokkaido is an ambitious move in response to the consistent growth of international tourism to Hokkaido over the past few years. Due to varying factors such as easier visa processes, new international flights into Hokkaido and more, markets such as Taiwan, Thailand, China, and South Korea are experiencing heavier travel trends into Hokkaido.
"We see an increasing number of people visiting Hokkaido, and recognise the opportunity to provide a truly premium holiday experience to our guests in Japan," shared Mr. Henri Giscard d'Estaing, CEO of Club Med. "Young affluent families and couples enjoy resorts with bountiful sports and activities, and Club Med is the foremost leader in providing a hassle-free holiday experience."
Faced with an increasing demand for quality ski holidays in Asia, Club Med has announced plans to develop more ski resorts in the near future. The group will continue to employ a consistently upscale and premium product strategy to attract more travellers.
Vibrant Ski Resort in Japan with inexhaustible activities
Designed for families and couples who are adrenaline-loving ski holiday-goers, Club Med Tomamu Hokkaido spans across 145 hectares of ski slopes.
Guests to the newly constructed resort will enjoy:
• A wide range of categories for all types of travellers, from superior to suite
• A refined 5 Trident Luxury Space offering dedicated concierge and personalised services
• Free ski lessons for all guests and access to 28 ski slopes of varying difficulty levels and brand new ski facilities such as ski lifts and gondolas
• Children's Club facilities to enjoy the beauty of Hokkaido nature
• International and local cuisine, free-flow drinks and alcoholic beverages at the Gourmet Lounge, main restaurant and bar
• Exciting spaces such as the Ofuro, Fitness Centre, Lounge, Mina Mina Beach*
• Meetings & Events facilities for MICE*
• Romantic Wedding Chapel* designed by Ando Tadao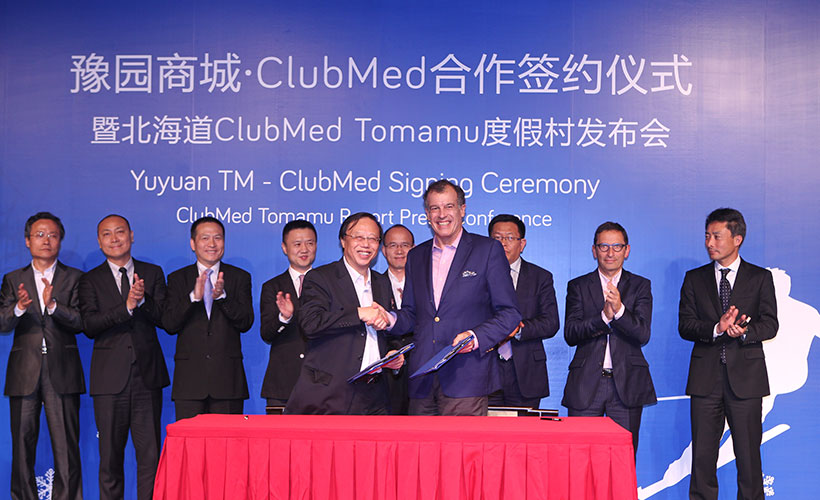 The second ski resort in Japan, guests at Club Med Tomamu Hokkaido will be spoilt for choice over the plethora of activities. Set in the breathtakingly picturesque backdrop of Northern Japan, the resort is only 30 minutes away from existing Club Med Sahoro Hokkaido, but offers a wholly different experience. Club Med Tomamu is highly accessible, with direct flights to New Chitose Airport, where a mere 90 minute bus ride or 50 minute JR express train ride will whisk guests to the new resort.
In summer, the resort offers endless fun with land sports activities such as golf* on a sprawling course, as well as cultural and nature discoveries.
Guests can visit the Unkai Terrace* for an ethereal and magnificent panoramic view of clouds, or head to Furano* for the famous fields of blooms.
Guests to the resort can also expect brand new facilities with a nature-inspired modern chic design, including meeting venues* for a fun and productive business retreat, as well as an exceptional water chapel* for the perfect winter wedding.
*at extra cost

Read Next: