The historical city of Melaka has just welcomed a new addition to its roster of luxurious hotels – the Courtyard by Marriott Melaka. And let us tell you; it is absolutely stunning! Located right in the heart of the city, this new hotel is the perfect spot for business and leisure travellers. With its sleek and modern design, the Courtyard by Marriott Melaka offers a comfortable and stylish stay that will leave you feeling rejuvenated and refreshed.
St. Paul's Hill and the Stadthuys historical structure, also known as the Red Square for its red exterior and red clocktower built in 1650, are both within a short distance from the hotel. Guests can also enjoy local Peranakan cuisine, handicrafts, and live performances at the lively Melaka Riverfront and Jonker Street. The city's abundance of museums, galleries, and cultural centres also makes it a fantastic spot for those interested in history and the visual arts.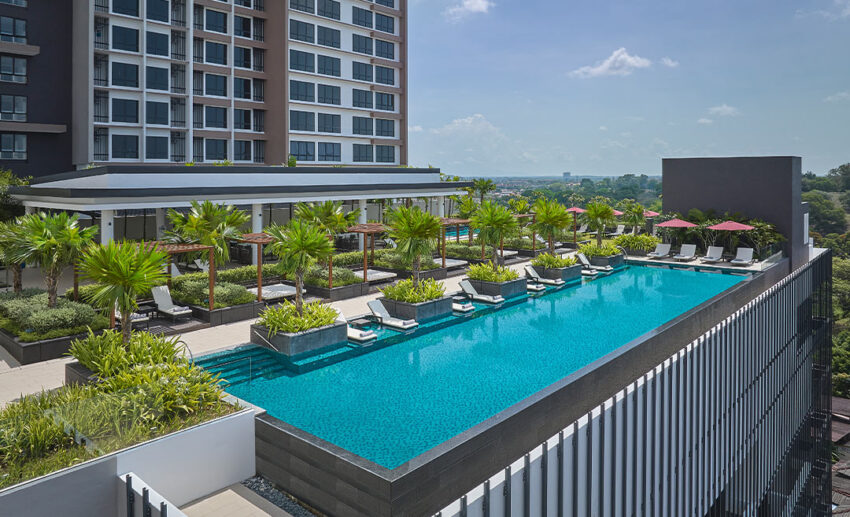 But that's not all – The Courtyard by Marriott Melaka is a contemporary haven with spaces to unwind and recharge for business travellers. Each of the 287 rooms and suites has been carefully crafted to ensure a relaxing stay for all guests.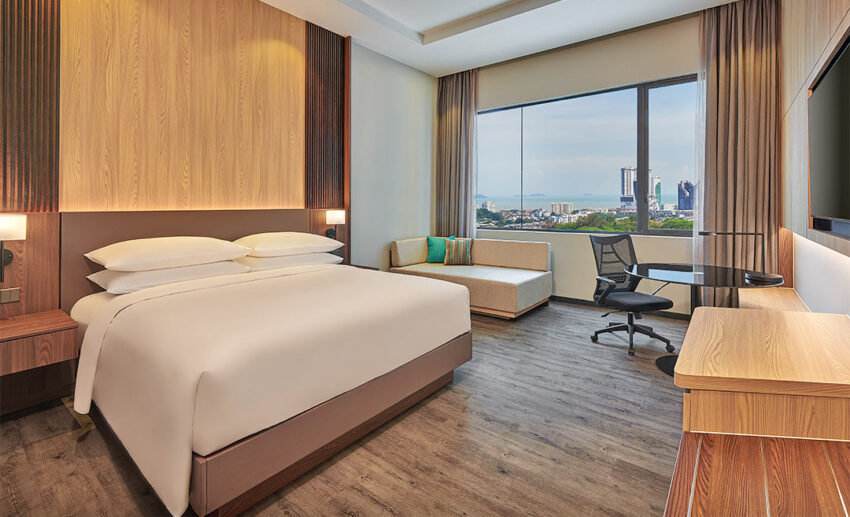 The guestrooms' peaceful earth tones and pleasant, neutral colour scheme add tranquillity and sophistication to any visit. After an eventful day, guests can unwind in the comfort of fresh sheets and a 55-inch smart television. The hotel provides free, high-speed Internet access so guests can easily keep in touch with friends and family or do some work. Its 24-hour fitness centre and outdoor infinity pool are accessible for a short exercise or swim for travellers wishing to stay fit.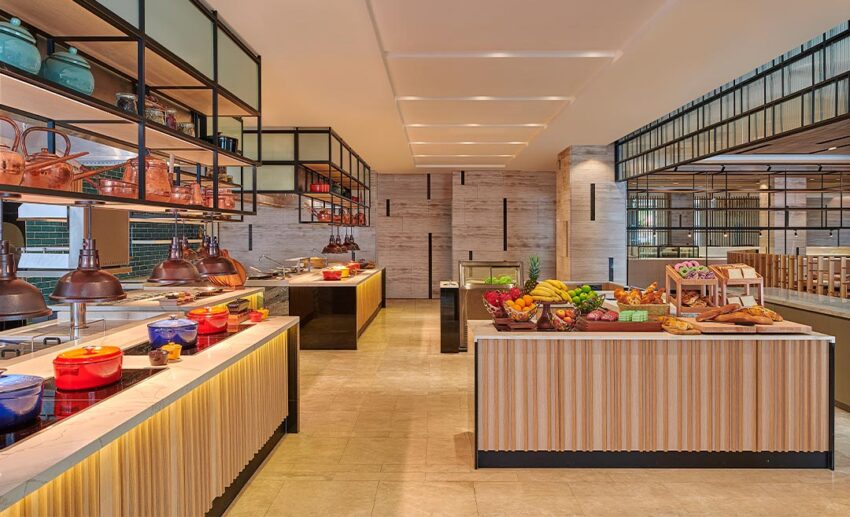 But what really sets this hotel apart is the all-day dining Courtyard Cafe which offers a menu influenced by both local and international cuisines. The Courtyard Cafe's open kitchen and live cooking concept make it a popular choice for guests looking to fuel up for the day with a hearty breakfast, lunch, or dinner.
Meanwhile, the 1939 Lounge serves an array of upscale cocktails and refreshing drinks for customers looking to unwind with an evening drink. After a long day, you may relax and socialise with friends or co-workers in this exquisite bar's welcoming environment.
In addition to its convenient location and delicious dining options, the Courtyard by Marriott Melaka also boasts 1,650 square metres of flexible function space, including a 7-meter high, pillar-less grand ballroom that can accommodate up to 1,000 guests. The Grand Ballroom is ideal for weddings, corporate events, and social gatherings because it can be divided into three separate function rooms for more private meetings.