Mother's Day is a special occasion to show our appreciation to the women who raised us, nurtured us, and supported us throughout our lives. And what better way to celebrate this day than by treating your mom or any mother figure for that matter to a relaxing spa retreat?
What's more awesome is that you get to escape to paradise together with them! A spa retreat can provide a much-needed break from the daily grind and give your mom some much-needed pampering. Spa Village Resort Tembok Bali is offering a unique retreat for moms to relax, rejuvenate, and reconnect with themselves, their families, and nature.
The deets
From 11 to 14 May 2023, one of Malaysia's most well-known yoga teachers and the powerhouse behind Upward Yoga, Ninie Ahmad, will lead a four-day, three-night (4D3N) retreat. Ninie is a familiar face to anyone who frequents YTL Hotels. She has overseen the Sucimurni Retreat for the past six years at the prestigious Tanjong Jara Resort.
The package, which costs upwards of USD165 (approximately RM728.60) per room, per night for two adults, includes transportation to and from the airport, breakfast, lunch, and dinner every day, as well as yoga and mindfulness courses and plenty of time to unwind at the spa.
What to expect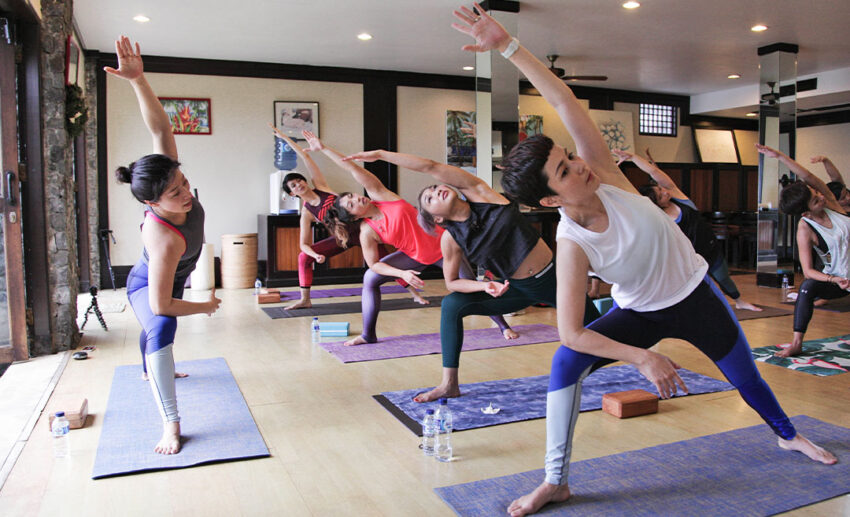 Intention setting, the cornerstone of any fruitful practice, will kick things off, followed by sessions of physical activity, meditation, and sharing sessions at various resort locations like the Yoga Shala, Garden, and Beach, bringing together the elements of Earth, Water, Fire, Air, and Space.
Spa Village Resort Tembok in Bali is ideally suited for getaways thanks to its peaceful location on the island's northeastern coast, far from the hustle and bustle of the main tourist areas and situated against a beautiful scenery of mysterious peaks and vibrantly blue water.
Upon arrival, a private driver will pick up visitors at the Denpasar International Airport and take them on a lovely 2.5-hour drive to the hotel. As you make your way from the bustling metropolis to the quiet villages and stunning rice paddy fields and mighty mountains of Bali, you will have the perfect opportunity to take in the natural beauty of the island.