In this month dedicated to honouring women everywhere, global sportswear company adidas is releasing its newest ad campaign at the most appropriate time. adidas has revealed the arrival of the SS23 Bra Collection, adding new high-performance bras and leggings to its line-up.
The release is part of the 'Be Supported. Be You.' campaign and designed to help more women reach their athletic goals by providing them with comfortable and supportive athletic wear in sizes that work for them. The whole collection includes the following must-have pieces:
ALL GYM: Optime Training Luxe 7/8 Legging & TLRD Impact Luxe Training High Support Bra
TLRD HIIT Training 7/8 Legging & TLRD Impact Training High Support Bra
RUNNING: Daily Run 3 Stripe 5-inch Legging & Running Medium Support Pocket Bra
STUDIO: Yoga Studio Luxe 7/8 Legging & Yoga Studio Luxe Light Support Bra
Get kitted
Zafigo was given the opportunity to test out the ALL GYM set at Maggy Wang's Animal Flow session last weekend. Here are our thoughts:
As the name suggests, the bra provides good enough support for any fast-paced activity. For a high-intensity workout like Animal Flow, it did its job of stabilising movement in our lovely lady lumps and kept bouncing to a minimum. That being said, though it did reinforce, the bra still felt non-restricting. There's in-sewn padding that's not overly thick, and the adjustable straps and back bra hooks give you enough room to work with to feel comfortable.
The Luxe leggings, on the other hand, felt like a second skin. The recycled material was comfortable, breathable, and didn't restrict movement. For ladies who tend to work up more sweat and are concerned about damp patches, the moisture-absorbing material helps you dry up pretty quickly and feel cool throughout the workout. One interesting thing to note too is that the top of the leggings doesn't fold midway through movements such as crunches.
Go eco
Meanwhile, to mark the next step of the brand's local sustainability journey, adidas Malaysia is engaging with local artists Marissa Voo and Kloth Cares on a month of pocket activations around their latest bras and leggings.
From tomorrow onwards, deposit your old active wear into the Kloth Cares bins at select adidas Malaysia outlets in exchange for a discount voucher! There will also be an upcycling workshop happening at the Brand Centre in Pavilion KL on 18 March. However, the only way to take part is to go down to partnering gyms and the brand centres at Pavilion KL or Sunway Pyramid to donate their old bras and leggings to stand a chance to win a spot.
Start moving
adidas also welcomes women of all fitness levels to a series of training sessions led by local, female trainers to discover the freedom that the new chapter of bras and leggings provides across a wide variety of sports.
As mentioned, Zafigo along with some lucky readers got to attend last week's 'Be Supported. Be You.' workout session, but don't FOMO. There's one more session happening this weekend, so be sure to get your hands on a pass for that!
Be Supported. Be You. Yoga Session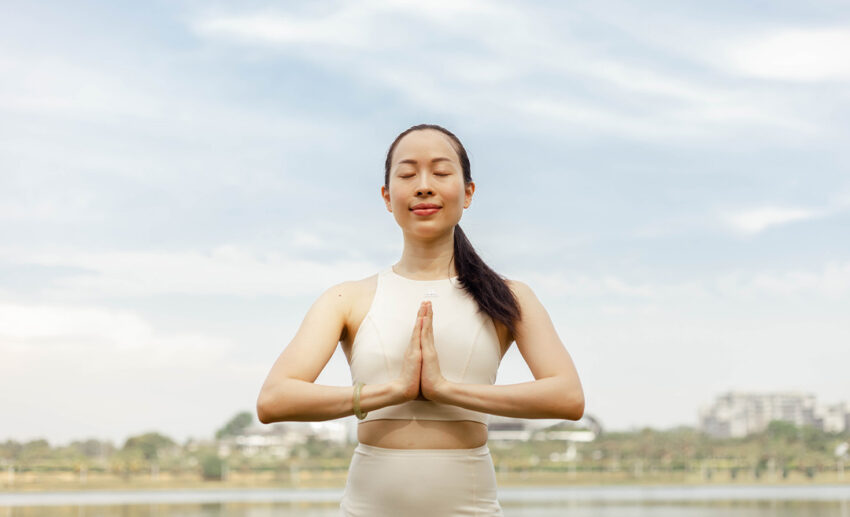 Be Supported. Be You. Yoga Session, presented by Yoga for Mothers, is an excellent way to start the day for the adiClub women's group. The beginner-friendly morning flow class, led by Yoga for Mothers creator and instructor Caleen Caseryn, will also conclude with a conversation about the ideas underlying the new collection and the introduction of the brand's sustainable initiative.
Date: Sunday, 12 March 2023
Time: 8am to 10am
Venue: adidas Brand Centre, Pavilion KL
All women adiClub members are welcome to be part of the Be Supported. Be You. Yoga Session. To join adiClub, new members need only download the adidas app or visit the official website.