The Malaysian Island of Borneo conjures up images of wildlife, verdant forests, and peace and quiet. For nature lovers, East Malaysia is the ultimate vacation spot — especially Kota Kinabalu, Sabah! It's where you'll gain access to the country's best diving sites and Malaysia's highest peak.
Now, there is another reason to visit this beautiful city. Club Med is working closely with the owners of the Golden Sands Beach Resort City Sdn Bhd (GSBRC) to open its first greenfield resort in Kota Kinabalu in 2024.
This will be the first large-scale sustainably-built BREEAM-certified beach resort in Asia Pacific. BREEAM (Building Research Establishment Environmental Assessment Method) is the world's leading science-based certification system used to assess the level of compliance of built environment projects.
In addition to being the first brand to offer all-inclusive luxury vacations, Club Med is also home to a wide variety of exciting activities, from extreme sports to educational and cultural experiences designed especially for families, all of which contribute to the resorts' seamless blending into the natural surroundings of picturesque locales and a sense of destination. And this new Club Med in Kota Kinabalu will be no different.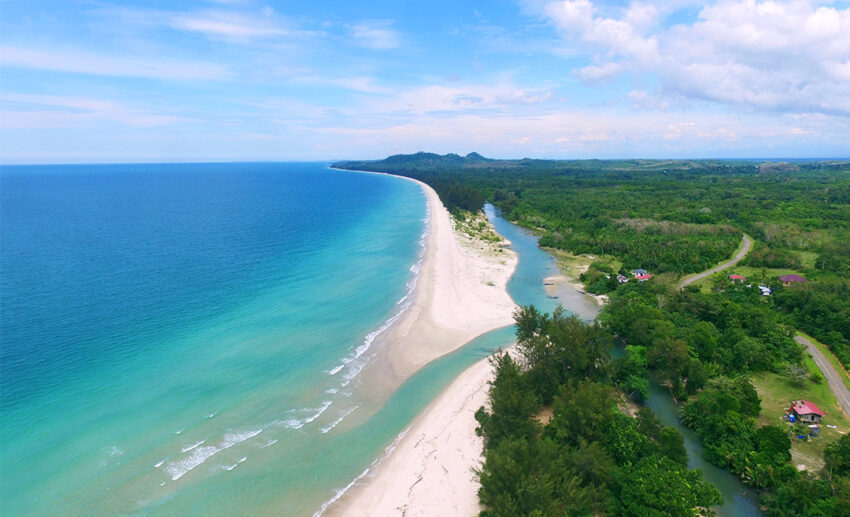 The resort, which will cover a sprawling 41 acres, will take its inspiration from the architecture of the indigenous people of Borneo and will blend in beautifully with the tropical forest that surrounds it. Club Med Borneo will have many eco-friendly features, including being built from indigenous wood and other natural materials.
This is what you may expect to find once they open their doors:
A whopping 400 rooms consisting of 360 spacious rooms across various categories and 40 luxury suites.
An all-day restaurant serving international cuisines as well as a Gourmet Lounge and a la carte speciality restaurant that is included in Club Med's all-inclusive offer.
A free-flow bar with integrated entertainment space showcasing Club Med's signature circus and musical shows as well as a pool bar dedicated to the Exclusive Collection Space.
Kid's Club facilities and dedicated services for kids of all ages (from four months to 17 years old).
Full range of Club Med facilities, including up to 30 types of land and water sports activities, and excursions to discover Kota Kinabalu and the rest of Sabah.
*Images courtesy of Club Med and Golden Sands Beach Resort City Sdn Bhd (GSBRC), except cover image.