As the globe struggles against growing climate change and environmental destruction tides, emerging island destinations are playing a more vital role than ever in achieving a 'green economy'. One of Southeast Asia's most stunning and environmentally-conscious resort developments, Gran Meliá Lombok in Bali, Indonesia, is now under construction and is set to welcome visitors in early 2025.
This five-star resort is a masterpiece of high-end, low-impact architecture that mixes well with the tropical surroundings at Torok Bay, facing the Indian Ocean and framed by emerald headlands and rippling rice fields. 68% of the 16-hectare hillside and seashore site will remain undeveloped green space, and nothing will be built higher than the existing tree.
Eco-friendly materials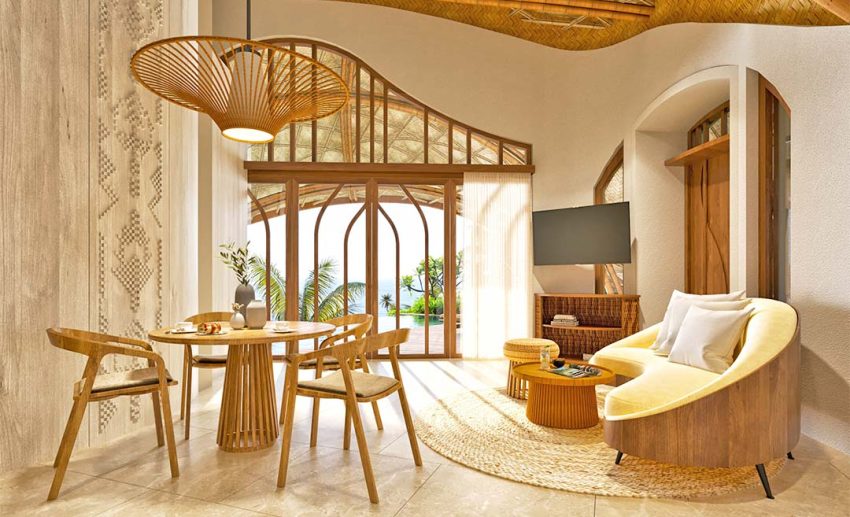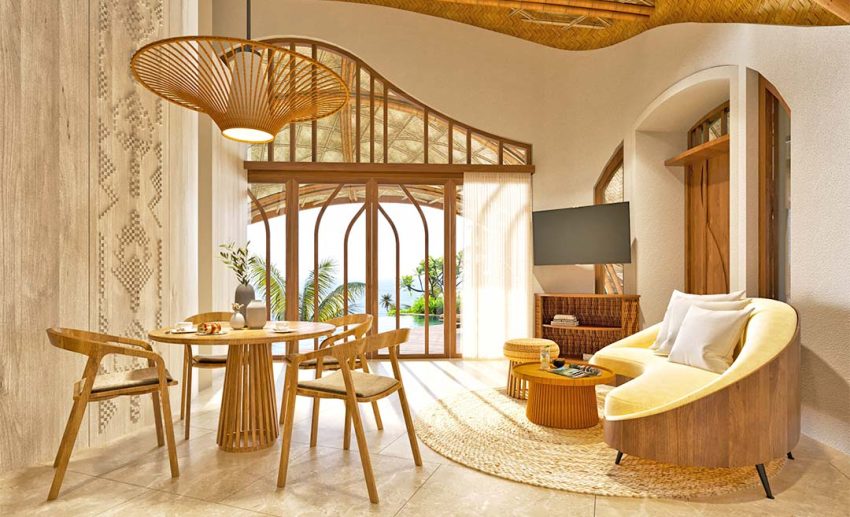 Luxurious suites and villas feature organic, locally sourced materials, and the property will be equipped with energy-saving fixtures and fittings throughout the public areas and back-of-house sections.
In addition to ensuring a steady supply of hot water, solar water heaters, rainwater capture and greywater systems will provide natural irrigation throughout the year. The entire building will be powered by renewable energy sources, including solar energy.
Low carbon footprint
While many hotels have made zero-plastic promises in response to the global problem of disposable plastics, Invest Islands, the major real estate investment firm in Lombok, is going one step further by finding a useful purpose for the trash generated by its industry.
After cleaning up Lombok's beaches, Invest Islands recycles the waste into useful 'eco-bricks', which the company then buys from locals to include in its buildings. These modern bricks are the best eco-friendly building material possible; they are sturdy, waterproof, and lightweight.
Luxury villas with breathtaking views
Beautiful hillside duplexes and one-, two-, and three-bedroom residences from various design concepts can be found at Gran Meliá Lombok. These include the KAYMA Moroccan tented suites, the AURORA minimalist villas, the LA RESIDENZA Bauhaus-style residences, and the INSPIRAL eco-luxury villas.
The hotel will debut in 2025, but pre-sales have already begun. Already creating waves in the hospitality sector, the project was awarded PropertyGuru's 'Best Upcoming Hotel Development' in Indonesia and 'Best Hospitality Development' in Asia.
Visit their website for additional information.
There is a wide selection of hotels in Asia, with new establishments opening and existing ones undergoing renovations regularly. Check out these hotels if you are looking for eco-friendly holidays:
1. The Hideout, Koh Yao Noi, Thailand
The Hideout, hidden in a former cashew nut plantation on Koh Yao Noi, is only a half-hour boat journey from Phuket. There are only four open-air treehouse suites in the entire resort, and each one is made from sustainable and locally sourced materials.
The island air will keep you cool while you relax by the saltwater infinity pool, eat meals made with fresh local ingredients, and thoroughly unwind.
2. The Kip, Sri Lanka
This four-room B&B, located in a building that a fisherman once occupied, promotes a return to a more mindful style of living. Get in some early morning surfing and then refuel at the local eatery. Relax on plush beds in stylish rooms while listening to the soothing sounds of the ocean while you dream.
3. Song Saa Private Island, Cambodia
Song Saa Private Island, a model of eco-friendly architecture, demonstrates that high-end design should not compromise on environmental considerations. The architect behind the tropical retreat was Melita Koulmandas Hunter, who used recycled wood and other Cambodian-sourced materials.
Driftwood tables, reclaimed flooring from decommissioned fishing boats, and oil barrel lamps are just a few examples of the up-cycled design and recycled furnishings found throughout each house.
4. Rosewood Hong Kong
The Rosewood Hong Kong is a prominent hotel on the Kowloon waterfront, boasting breathtaking views of Victoria Harbour. To limit the number of plastic water bottles used, this hotel has installed Nordaq water filtration devices in the Rosewood Residences and introduced vegan and eco-friendly bathroom items. Indulge in one of its luxurious suites, and take in the breathtaking views from your room's floor-to-ceiling windows.