Airlines have been slowly upgrading the physical features of the cabins of their aircraft as travel resumes and the demands for travelling rise. Upgrades have helped maximise the utilisation of cabins for a better passenger experience, whether by adding mood lighting or expanding the capacity of the overhead storage bins.
Malaysia Airlines, with its newly refurbished Boeing 737-800 NG, is one of many airlines that aim to give customers a better experience on their upcoming travels. After receiving feedback through user surveys and focus groups, the plans for revamping began last year in 2020.
What to expect
Wireless in-flight entertainment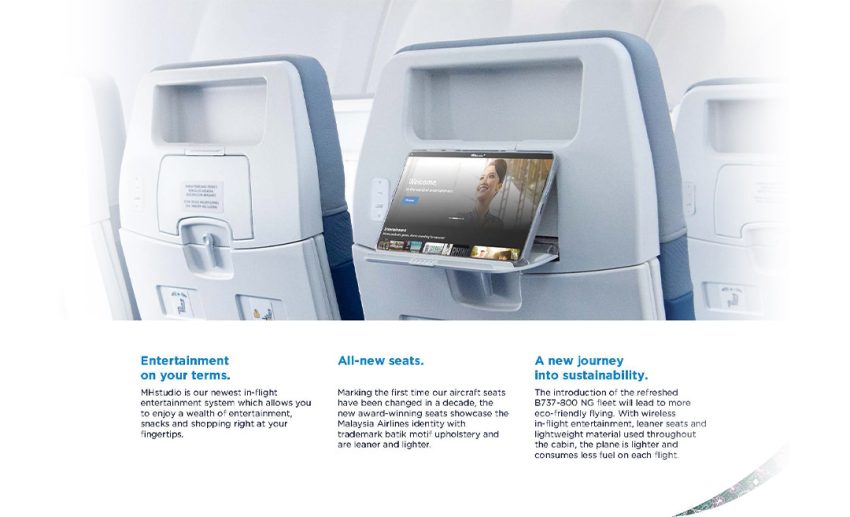 Lightweight seats without in-flight entertainment (IFE) screens are part of the new cabin's "premium experience" promise, which is intended to lower the aircraft's overall weight. The revised interior is anticipated to improve fuel burn per passenger by 8%, resulting in a smaller carbon footprint.
This is where the new MHstudio comes in, which gives guests complete flexibility and control when streaming content. To fully enjoy this new feature, passengers are encouraged to pack along their listening devices and charging cables when flying.
Slick interior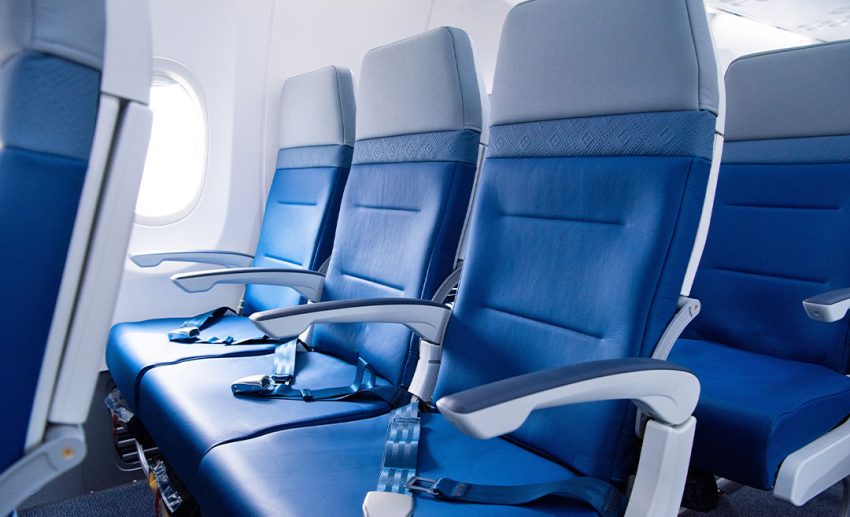 In contrast to the existing cabin, the new leather seats have a blue colour scheme that gives the interior a lighter look. Several features, including the upholstery and the drapes, also adorn batik patterns that pay homage to Malaysia's rich cultural past. As part of their sustainable efforts, the airline used only lightweight materials.
Easy shopping experience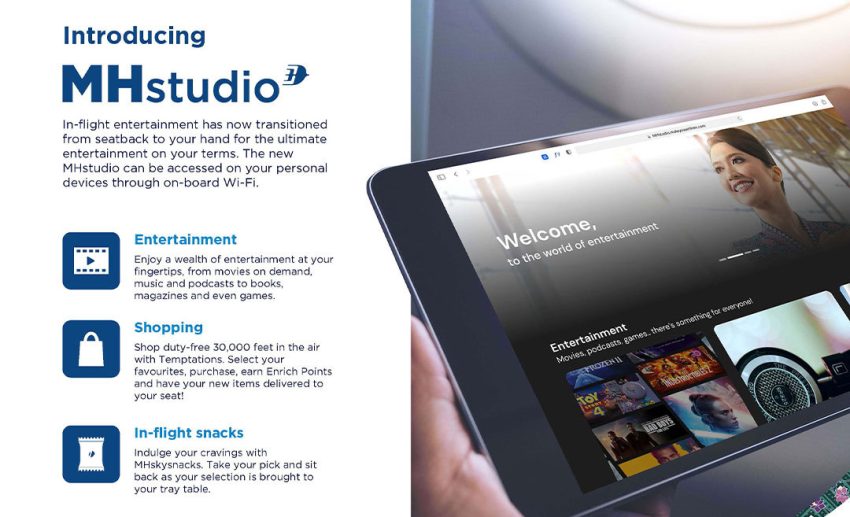 Those who missed out on duty-free shopping can now easily do so with MHstudio at their fingertips by making purchases on Temptations. Passengers can even add on in-flight snacks from its buy-on-board catalogue called MHskysnacks and have them delivered straight to their seats. This service will only be available in the year's fourth quarter on selected flights.
New cabin layout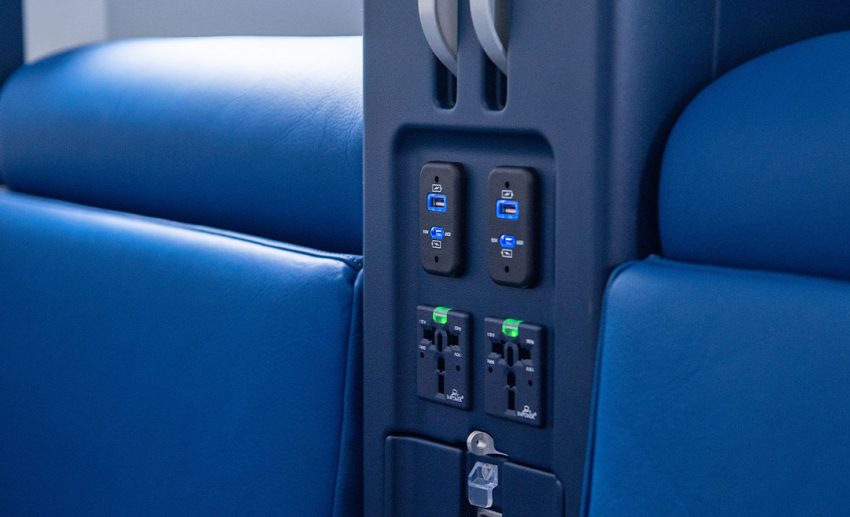 The aircraft's interior features 12 business class seats arranged in a 2-2 configuration and 162 economy class seats arranged in a 3-3 arrangement for passengers' ultimate comfort. Genuine leather was used to make the new "leaner" seats, which also have an ergonomic design intended to increase comfort.
For increased privacy, a soft divider is provided with each seat. There will be a variety of modern conveniences available as well, including a six-way adjustable headrest, a personal power outlet, a USB port, a personal device holder, a bottle holder, and a coat hook.
The newly refreshed cabin is scheduled to take to the skies end of July 2022. It will be progressively rolled out to more domestic and regional destinations as more of the 38 refurbished aircraft are completed.
Click here to learn more about Malaysia Airlines' new Boeing 737-800 NG, or check out their website to book your next holiday.
All images are courtesy of Malaysia Airlines.