Lockdowns are over and we've all returned to our normal routines. So much has changed, but some of us realise things aren't quite the same. People who want to get support from mental health specialists face-to-face may find it challenging right now too. While internet meditation tools and breathing seminars might help, a life coach or mentor can help overcome anxiety and stress.
Sarah Lian, Founder and Managing Director of the Supparetreat wellbeing platform, hopes to assist individuals in feeling empowered to make the right decisions for themselves.
Supparetreat is a wellness community that believes in creating strong relationships with ourselves in order to thrive in life and assist others to get started on their own recovery journey. Celebrating their new venue with Wondrous Curations at Centrio Pantai Hillpark, Supparetreat launches its first Self-Love and Sound series starting today, 15 June at 8pm for five consecutive Wednesday nights.
In the Self-Love and Sound Series, each session is a stand-alone experience, so you can choose to engage in the themes that are most relevant to you or sign up for all of them. Sharing with one another, journalling time, sound healing, and a gratitude practice are all part of this experience, hosted by Sarah Lian. Both men and women are welcome to participate.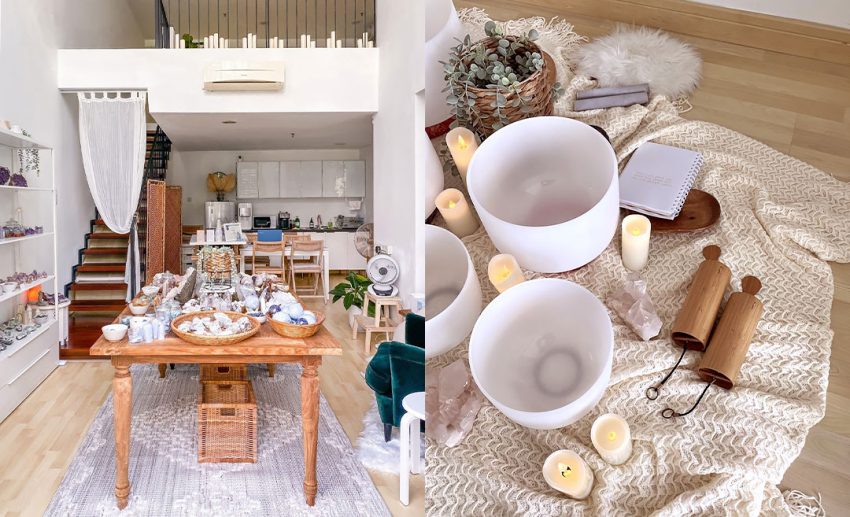 Self-Awareness (15 June):
Self-awareness is the first step in cultivating self-love. Being conscious of your ideas is the first step toward transforming them into thoughts of compassion, kindness, and acceptance. Do you ever pay attention to your own thoughts? "I wish I could look like that," or "I'm not good enough." Our negative thoughts about ourselves may appear to be so real, even when they aren't.
Self-Honesty (22 June):
We can save ourselves a lot of pain if we have open discussions with ourselves. Another benefit of self-honesty is the potential to evolve. This can come in the form of humility, which allows us to swallow our pride and seek help. Self-honesty is a brave act that overcomes our shame.
Self-Compassion (29 June):
We will always make errors, stumble, and unconsciously impact others with our blind spots, but we have the opportunity to learn if we are compassionate and honest in these moments. With compassion, we can see the bigger picture, even when things are a mess. However, where you are does not define who you are, and taking a step back to reflect can help you rediscover your true self.
Self-Trust (6 July):
Let's learn how our ego protects us. We can avoid suffering by using fiction, even if the stories themselves are ludicrous. When we believe this negative voice, we lose touch with ourselves and experience worry. Fear takes hold, and we lose our ability to trust in the present moment, feeling compelled to cling to the stories we tell ourselves, listening to our inner critic. Learning to control your inner critic will free up the energy needed to create self-confidence.
Self-Esteem (13 July):
Self-esteem is a process that requires a lot of conscious effort, but it is an invaluable experience that will help you grow and enhance your life. It requires courage and risk to show up. It will also serve as a reminder of your own greatness and the fortitude with which you approach each situation. The more self-confidence you have, the more prepared you will be to step up when the opportunity presents itself.
Each session is individually priced at RM189 for 120 minutes. You can get a 40% discount on Supparetreat's in-person experiences with the code FLASHSALE for a limited time. Visit the Supparetreat website to make your reservations.Do also consider checking out the Candlelight and Sound series (RM99 for 90 minutes) if sound baths are more your thing.