Ramadan is the best time to pause, give thanks, and work on becoming the greatest version of ourselves. Adding to the celebration this year will be Muslims in Malaysia being able to celebrate Hari Raya Aidilfitri in a much more vibrant way as the country moves into an endemic phase.
With that in mind, consider shopping for your gifting items or even your baju Raya from the Batik Booster Collection by the Batik Boutique as we continue to stay safe and make memories. Everything you see are specially curated gifts, expertly made by Malaysian craftsmen.
Look the part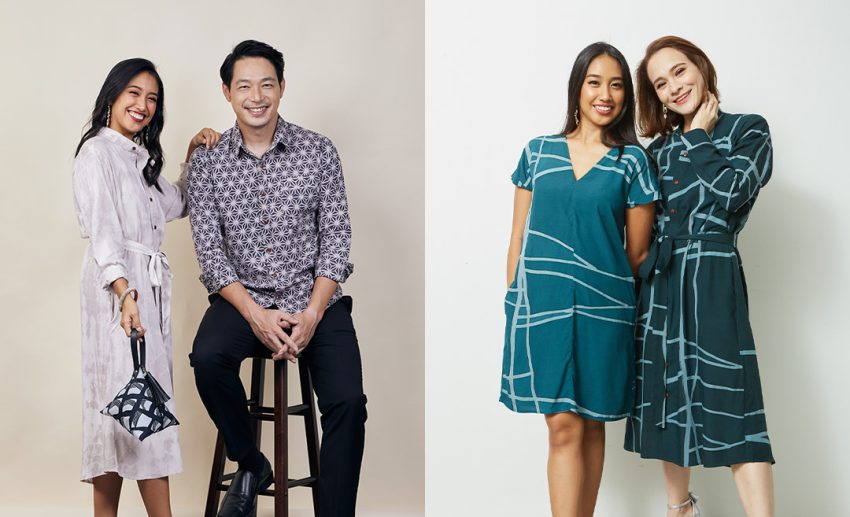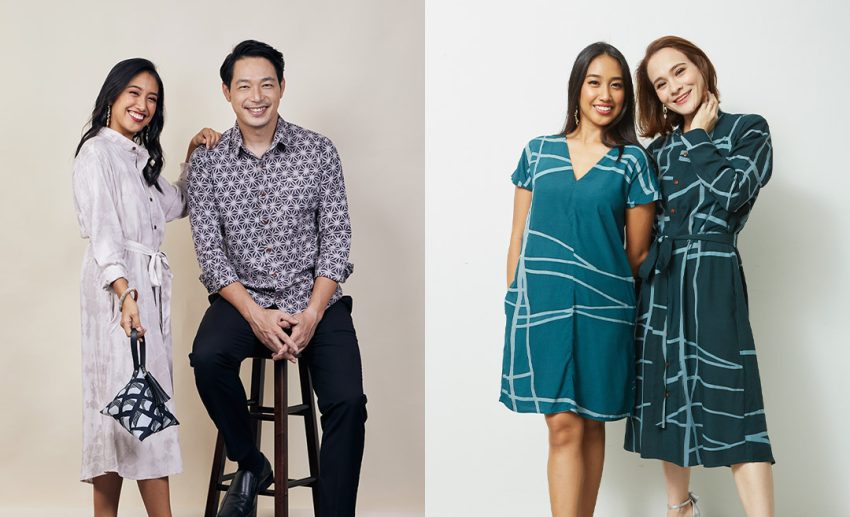 Who doesn't just love to look sedondon as a family? We sure do! Make this Raya season even more festive by being matchy-matchy with Batik Boutique's new kid's collections as well as batik shirts and women's dresses.
Your family will look fantastic and feel comfortable wearing locally-handcrafted apparel with a complete coordinating. Silky shibori scarves, batik tote bags, and their popular batik ketupat bags in new colours and motifs are just some of the ways you can accessorise your outfit.
Gift-giving glee
Are you looking for some delicious sweets to share at iftar, send to friends and family, or to hidangkan during Hari Raya? With the help of Pichaeats and Sugar And I, the Batik Boutique has created three delicious gift packages that feature the new Golden Pineapple batik fabric.
Tapau Set (RM129)
Pichaeats almond and pistachio kunafa, chocolate dates, and a Golden Pineapple mini square neck scarf are among the items included. Give this as a tapau (takeaway) gift to friends and family whenever you like.
Rileks Set (RM259)
Friends who haven't seen each other in a while will enjoy this collection of items. A laser engraved wooden tumbler, Golden Pineapple coaster set, Pichaeats' almond and pistachio kunafa and chocolate dates, and Sugar And I's Belgian chocolate chip cookies are all included in this beautiful parcel.
Bersama Set (RM299)
This set is ideal for Hari Raya get-togethers with loved ones. Assorted sarong and pelikat, kunafa and chocolate dates from Pichaeats, and white chocolate almond chip cookies from Sugar And I make this the ultimate splurge.
Bulk orders and corporate gifts are also easy with them. Have a friend or family member who lives in a different town than you? In addition to taking care of your shipments, Batik Boutique can create a personalised greeting card for the recipient.
Play hostess with the mostest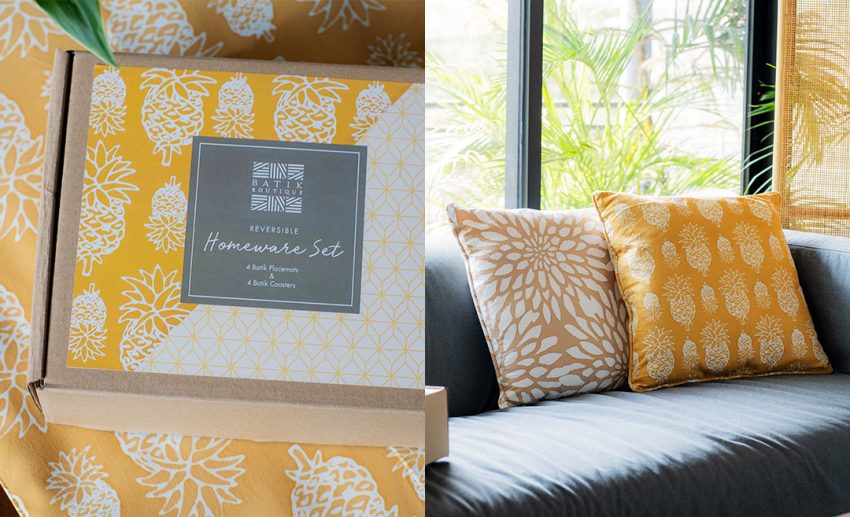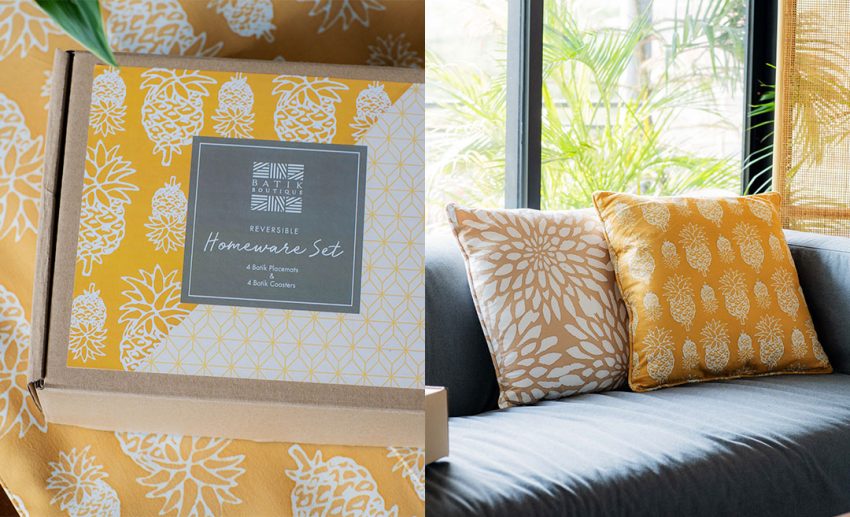 Before Raya comes around, why not give your home a makeover? Make your home feel like a tropical paradise with the new Golden Pineapple batik homeware set from Batik Boutique. Transform your home into a beautiful tropical getaway for family gatherings or unexpected visitors.
Ready to shop? Head over to their website or one of their physical boutiques.
*All images courtesy of Batik Boutique.