Sepet is one of Malaysia's best-known films. For those who loved the late and great Yasmin Ahmad's iconic film, an adaptation for the stage will run from 24 to 27 February and 4 to 5 March at the Petaling Jaya Performing Arts Centre (PJPAC) in 1 Utama.
Honouring a film that was a cultural touchstone for Malaysian cinema in 2005, the concerns that were eloquently portrayed at the time are just as important today — accepting cultural and religious differences, and facing familial and societal pressures. This is PJPAC's debut musical production and the first musical in Malaysia this year.
Sepet The Musical returns in 2022 after a successful original production in 2019, multiple Cammie Awards in 2020, and a soundtrack release in 2021. New songs, a new band (with new instruments and arrangements), a larger stage, and more entertaining surprises are all on the menu for the show's audience.
Liver & Lung, one of the few Malaysian theatre companies that withstood the pandemic, transformed Yasmin Ahmad's great film Sepet into an immersive musical back in September 2019.
As with their previous productions, Liver & Lung has worked hard to maintain the immersive, nostalgic, and magical ambience set in the musical's previous run while also expanding the performance and adding new surprises for both returning and new audiences.
Fans can look forward to hearing Jason and Orked perform brand new songs written by Shafeeq Shajahan and partner Badrish, the co-founders of Liver & Lung. The Impatient Sisters' Irena Taib expands the musical's tone with new instruments and arrangements. Stars of the musical theatre, Joshua Anthony and Badrika Baluch, will reprise their roles as Jason and Orked, respectively.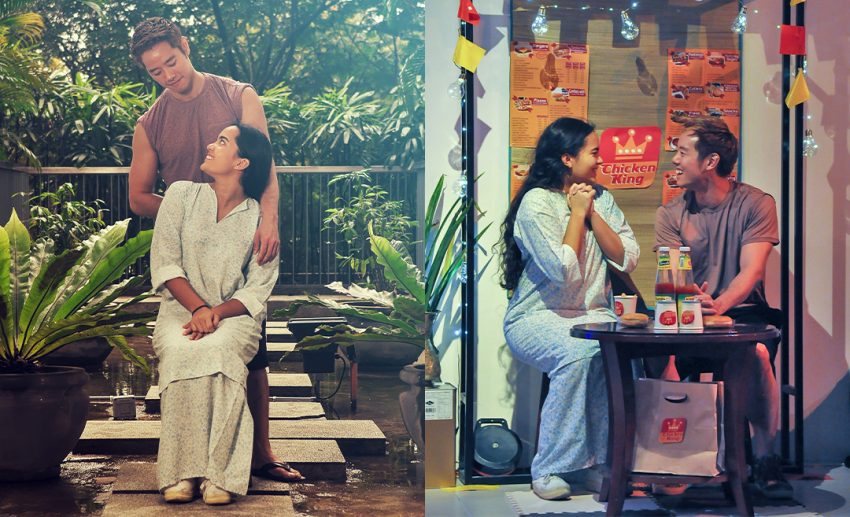 Sepet The Musical sells out quickly, so get your tickets here as soon as possible!
Follow Liver & Lung's YouTube account for more content, including Sepet The Musical's soundtrack here.
*All images courtesy of Liver & Lung.