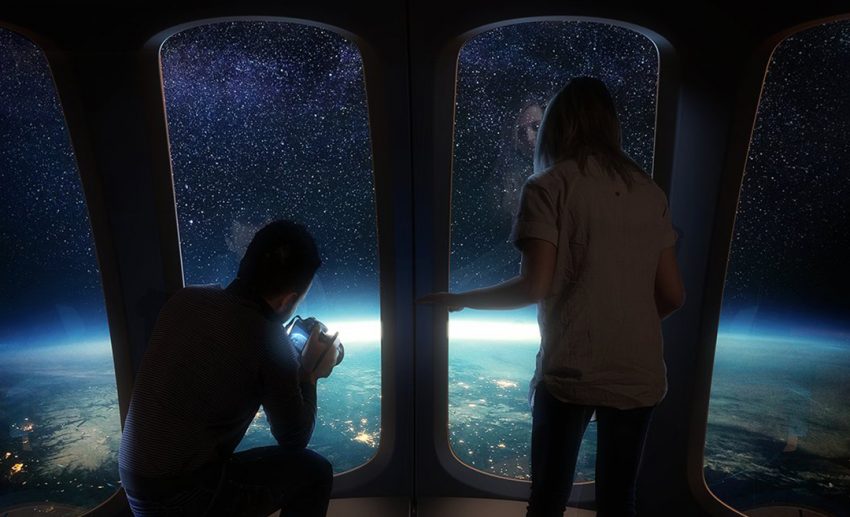 Subscribe to our new 

Telegram

 channel for the latest updates.
Looking for a guaranteed COVID-19-free holiday and got about RM520,000 to spare? Well then, this might be just the trip for you! Although you may have grown up believing that your dreams of becoming an astronaut were just that – a fantasy – what if we told you that it'll soon be possible to live out this rocket-fuelled dream in reality?
Space Perspective, a US company, is selling tickets for trips aboard Spaceship Neptune, a high-tech hot air balloon that's capable of carrying passengers to the edge of space. With its inaugural passenger flight schedule for 2024, ticket prices are set at USD125,000 and they're already taking reservations. It's also said that reservation deposits are tiered, with Year One flights having the highest down payments required. If you're patient, you could land yourself a spot aboard future flights with a smaller booking fee. 
The space adventure will be a six-hour trip – two hours taken to ascend above Earth's atmosphere, another two hours spent in space, and the last couple of hours to descend back, landing on sea. Passengers then will return to shore via ship. You'll get to enjoy this trip with only eight other 'space cadets'. 
In case you're wondering about safety, Space Perspective launched Spaceship Neptune on an unmanned test flight earlier this month. The vehicle made it back to Earth safely and intact. Equipped with a camera, Spaceship Neptune managed to take some mighty fine photos of Earth too – including a remarkable view of the planet at sunrise. This view could be yours too from within the pressurized capsule should you have the means to embark on this once-in-a-lifetime trip. Excuse us while we go check how much we have in our piggy bank. 
View this post on Instagram