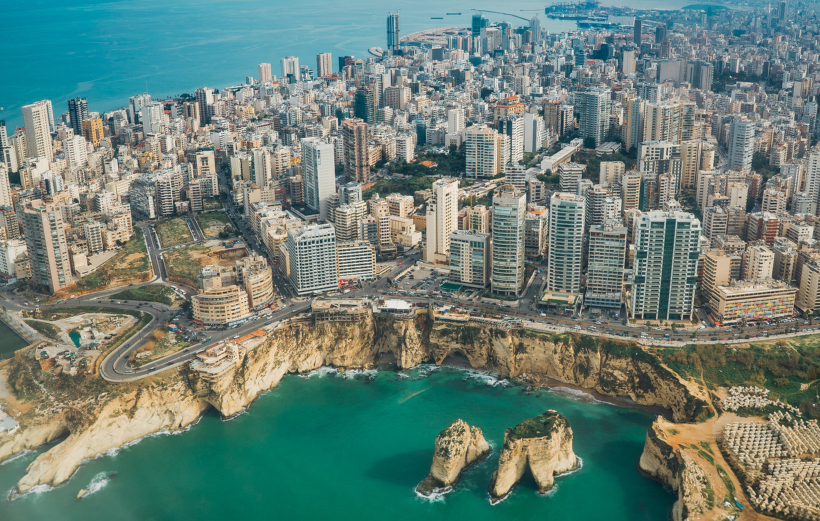 Irecently found myself heading to Beirut from Bangkok, anxiously Googling for trip advice and frantically planning my tightly packed week of meetings. The political situation in the region made me hesitate to trust the few posts or blogs I found, and the protests in Beirut right before my trip (and which continued throughout my stay there) seemed to further undermine old blogs or forum posts saying Beirut is safe for women travelling alone.
However, I quickly realised, after arriving, that Beirut remains a wonderful destination for work and for sightseeing – as long as you remain at least a little cautious.
Here are my top tips regarding staying safe, conducting business in Beirut, and having fun after work:
Staying safe
Here are some key safety tips for travelling to Beirut, or really anywhere experiencing conflict or where conflict might break out:
1. Sign up for safety alerts from your government, and do your own research
Many countries have some kind of travel registration programme to help alert the local embassies of your presence and to help keep you updated with travel alerts, which can be vital to staying safe if or when conflict arises.
Always read the travel alerts from your home government but then do more research. The travel alerts are likely designed to be cautious (maybe overly so) and also may not be regularly updated to reflect the reality of a situation (for better or worse). The language is also sometimes more alarming than warranted. For example, the most recent travel alert by the U.S. Department of State pretty much says not to travel to Lebanon, but it does not distinguish between levels of risk in Beirut versus other, more dangerous parts of the country.
On the other hand, it also didn't include information on the recent protests that were taking place before and during my trip, which meant I was caught off guard when violent clashes with the police took place in downtown Beirut during my first night in the city.
2. If there is political unrest, avoid rallies and protests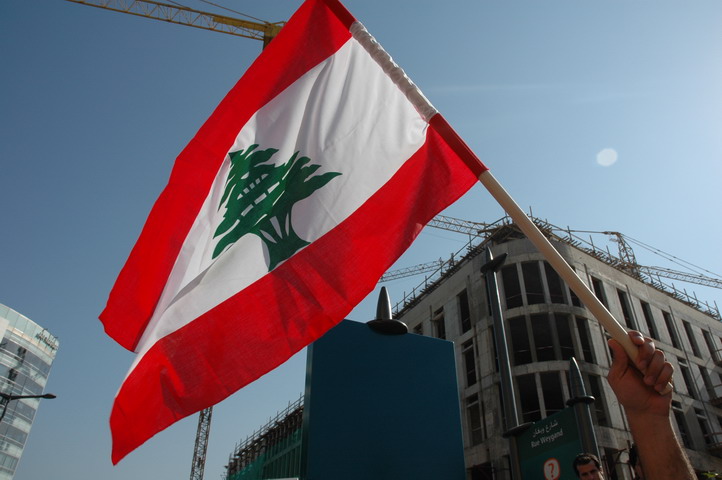 On my first day there, the weather was beautiful, the architecture charming, the food fantastic… but when I arrived to Najmeh Square, the centre of government buildings in Beirut, I kept asking myself, why are there soldiers on every corner?
What I didn't know was that a protest was scheduled for that evening near Parliament – a protest that I missed by only a few hours. I had even asked the hotel for advice about sightseeing before I left that morning. Unfortunately, the hotel concierge didn't know of the upcoming protests so even when you're cautious when planning, you can find yourself in an unexpected situation.
If you do find yourself in the middle of a protest, turn around and leave immediately because you never know what might happen. It is best to leave political activism to the locals and only watch from the safety of the TV in your hotel room.
3. In the event of conflict, check Twitter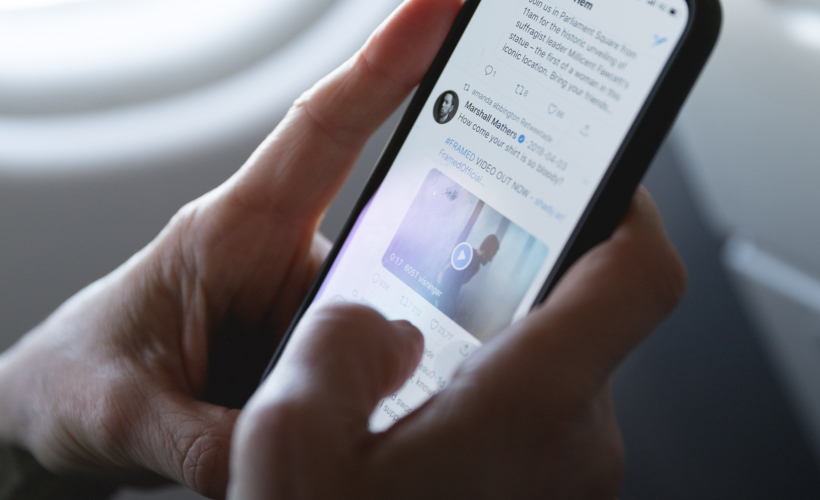 Search different hashtags to find up-to-date news, starting with the name of the city and then the country. I tried #Beirut to start with and immediately found the small number of other English hashtags the protesters were using to keep journalists and each other abreast of the situation. This also allowed me to see articles as they were posted by various news agencies, which was very helpful since the TV news was in Arabic.
4. Offer to host meetings at your hotel
If you're feeling unsafe or uncertain about your safety, openly express your concerns to your colleagues and suggest meeting at your hotel instead of their offices. Your business partners should be able to either put your fears at ease or accommodate your request. Most people will understand that a situation that looks normal to a local may be troubling to a foreigner who doesn't have the same understanding the political situation and context.
If you do host the meeting, it is always nice to have treats or coffee ready, to make up for the inconvenience.
Conducting business
Once you've decided that it is safe (or that you have a plan for keeping safe) while in Beirut, the next hurdle you might face is getting ready for whatever business you are there to conduct.
5. Have a partner in the country, or ask the hotel for help
Connecting with someone from the local office or a partner organisation will make arrangements easier and cheaper, especially if you are hosting meetings in the hotel conference room. BUT don't be too intimidated if you don't have an in-country partner. If you're going somewhere without any contacts that you can call on, start by contacting the high-end hotels. Even before you've committed to staying with them or using their conference rooms, they should be able to answer your basic logistics questions, including in English if your Arabic isn't up to par.
6. Dress to impress but with a little caution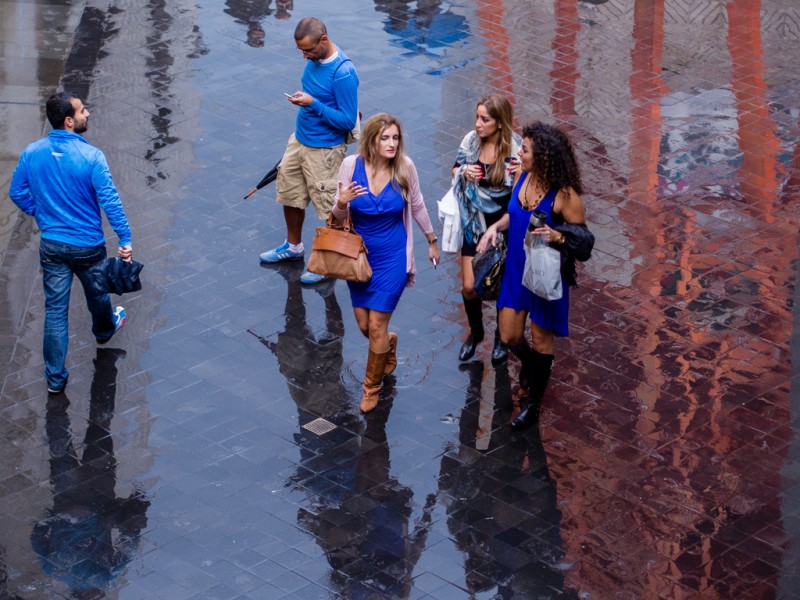 Although many think of the region as very conservative, Beirut is a diverse city with women of all backgrounds and religions. There are conservative neighbourhoods where the women are almost all fully covered, but there are also trendy areas like downtown, Hamra, Gemmayze, Mar Mikhael and Badaro, where women are often less concerned about covering arms or legs.
As a visiting businesswoman, be prepared with a mix of options. For example, at minimum be prepared for anything by having closed-toe shoes, floor length skirts or trousers, and jackets or cardigans that go to your wrists. You might find that sleeveless blouses and knee (or just above) length skirts are fine. If you prefer those looks, have them on hand and bring them out after you've gotten to know the people you're meeting with. You can never go wrong by starting with conservative formal business wear and then adjusting if the situation is either less conservative or less formal. It's also good idea to pack a variety of casual wear at different levels of conservative in addition to your work wear if you're there in the summer!
7. Learn a little Arabic or French
Planning on introducing yourself in meetings in Arabic but struggling with pronunciations? Try translating into French instead.
Beirut is known as the Paris of the Middle East and French is widely spoken in Beirut, especially if your business partners were educated abroad.
After-hours fun
As soon as I finished the work day, I spent as much time as I could exploring the city. Beirut is a fascinating mix of new, old, pristine and rubble, so make sure to set aside some time to explore after work.
8. Online resources may feel outdated, but are actually not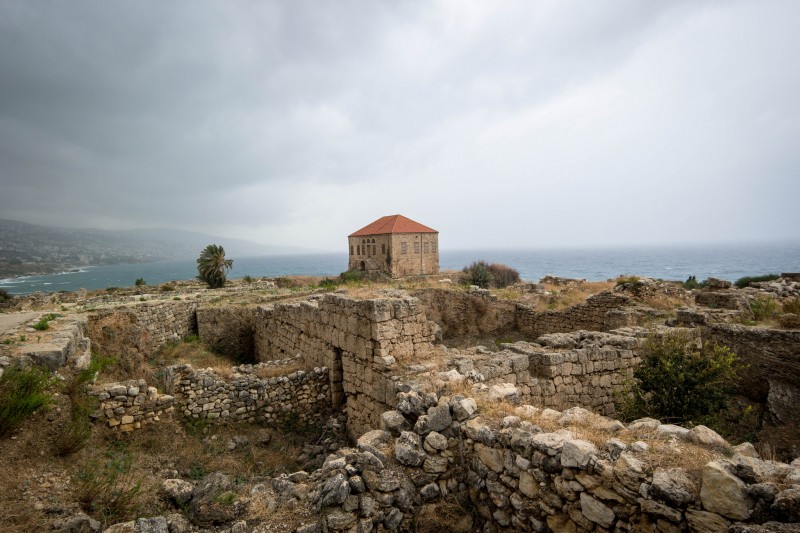 I spent a lot of time mapping out my sightseeing plans online and was a bit disappointed by how few resources I came across that were posted up this year. The first things that come up are all about safety warnings. Dig a little deeper though. The same churches, mosques, Roman ruins, and museums that were popular a few years ago are still popular and well preserved.
My top recommendations are the American University of Beirut, a beautiful campus with stunning views of the Mediterranean; Beirut National Museum for its amazing exhibits on archaeology; shopping and bar-hopping on Hamra; street art and delicious dinners at any of the restaurants in Gemmyzeh.
9. Don't expect a beach vacation
Yes, Beirut is in the Mediterranean but the coast is rocky with only a small sandy beach. There are lots of men climbing the rocks and swimming on the weekends but I didn't see any women amongst the crowds, and have been told that it isn't common for women to show that much skin in public. There are seaside resorts with private beach areas that are screened off so that people just strolling along the Corniche (the walkway along the Mediterranean) can't see you in your bathing suit, but otherwise don't expect to get a tan on the seaside.
10. Beirut has a great cocktail scene
One of the best surprises of my trip was the numerous great cocktail bars I found as I wandered around looking for dinner. I stayed on Badaro Street, which has lots fun bars and restaurants with good cocktails and food from all around the world. My favourite restaurants and bars in Badaro:
Onno – Fantastic Lebanese and Armenian food
Bodø – Check out their home-infused liquor cocktails
Tailor's Bar – Very cute place for a quick bite or a few drinks