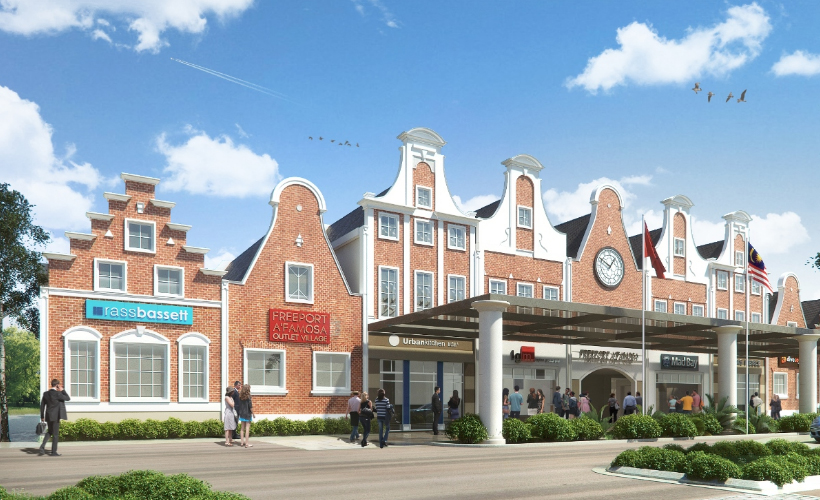 1. Freeport A'Famosa Outlet
With over 70 brands offering up to 80% discount, and interesting architecture reflecting Melaka's Dutch heritage – there's even a windmill – this outlet mall is a popular weekend spot among not only shoppers but families with young ones as well. While mummy shops, daddy can bring the kids for complimentary tricycle rides, have a spin on the carousel, and relax by the fountains or the lake.
Shopping-wise, A'Famosa focuses more on street brands that are easy on most budgets, so you're bound to find some serious bargains. Register your details on their website to receive exclusive deals and discounts, besides being the first to be notified of their monthly specials. Free bus shuttle is available from several locations in Melaka, including Jonker Street.
Highlights Take home a Malaysian designer piece at a steal at Melinda Looi's store. The award-winning designer is loved for her richly-textured, chic-with-an-edge creations that range from bridal to couture and ready-to-wear.
Website: www.freeportafamosa.com
2. Design Village Penang
It's position as a food mecca has long been cemented and now Penang is joining the ranks of shopping haven with the opening of its first outlet mall – and the biggest one in Malaysia. If you're driving to or from Penang, this is an ideal first or last stop as it's located just minutes from the North-South Expressway and Sultan Abdul Halim Muadzam Shah Bridge (Penang Second Bridge). Otherwise, a free shuttle will conveniently get you there from three locations within George Town.
Highlights Canadian shoe and accessory brand has their very first outlet store in Malaysia here, while Adidas has its biggest outlet store to cater to sports and fitness buffs. We'll aim straight for the Stella McCartner x Adidas rack, thank you.
Website: designvillage.today
3. Melium Outlet
From Aigner to Zegna, the Melium Group owns a stellar list of luxury labels in Malaysia, with boutiques located at leading malls. For off-season buys, head to their outlet store where you'll find more than 1,00 brands of genuine designer offerings of ready-to-wear and accessories. The location is quite out of the way, however, and can only be reached by car or taxi but if you're a true fan of the brands (see their website for listing), it could be worth a drive.
Highlights Besides apparel and accessories, there is also a leather store featuring over 20 fashion labels – the likes of Emilio Pucci, Max Mara, and Stuart Weitzman – with selections for men and women.
Website: meliumoutlet.com
4. Mitsui Outlet Park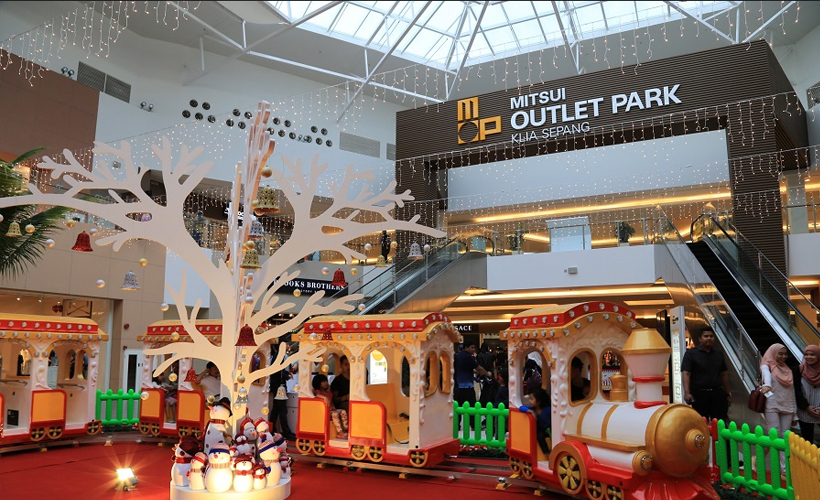 This first South East Asian venture by Japanese outlet giant Mitsui opened in mid-2015 and has been gaining steady traction among not only local shoppers, but travellers too as it's very conveniently located near the KL International Airport (KLIA). Given its origins, it houses several Japanese restaurants and a specialty store, Japan Avenue, which brings in unique gift ideas from Japan.
There's a good mix of luxury labels, mid-range brands, street fashion and sportswear, with a smattering of home and lifestyle goods. Popular stops include Nike, where there's almost always a line waiting to get in; Ralph Lauren, one of the biggest stores here that has something for everyone, including children; Le Creuset, where you can cart home cast iron cookware at half the price or packaged into value-for-money sets; Adidas, for a wide range of collections and often runs additional promotions.
Highlights Commute easily between the airport and the Park using their free shuttle service. The Park also provides a flight check-in centre and free baggage storage so that you can shop right before you fly – or make this your first stop upon landing! Tourists can sign up for the free Privilege Pass (just present your passport at the Information Counter) to enjoy extra discounts.
Website: www.mitsuioutletparkklia.com.my
5. Johor Premium Outlets (JPO)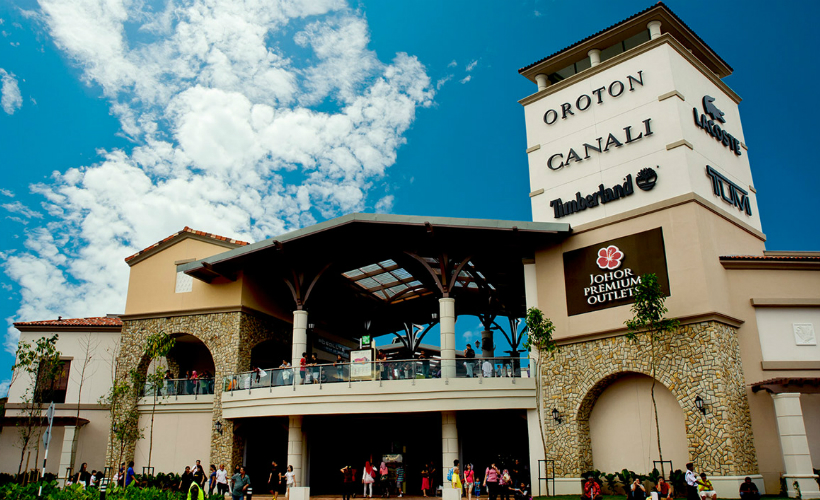 JPO was the first outlet mall to open in Malaysia, in the southern state of Johor and easily accessible from Singapore too. There are over 130 stores hosting a variety of luxury and popular fashion and accessories brands, with prices slashed up to 65% off regular retail.
Highlights JPO offers group tours too and if you're a party of 15 or more, you will also receive their Savings Passport.
Website: premiumoutlets.com.my