Explore the ins and outs of ZafigoX 2017 with actress and emcee Sue Tan in this walk-through video.
What Do You Think?
You May Also Like
When you're living with a disability, travelling can seem challenging and make planning a holiday a daunting task. But...
When it comes to idyllic destinations for activities like walking or hiking, New Zealand is second to none.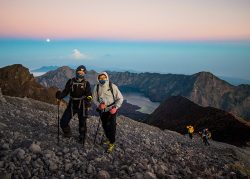 I've done numerous hikes now, but with this Rinjani hike being my second attempt, I should know myself better. I force...