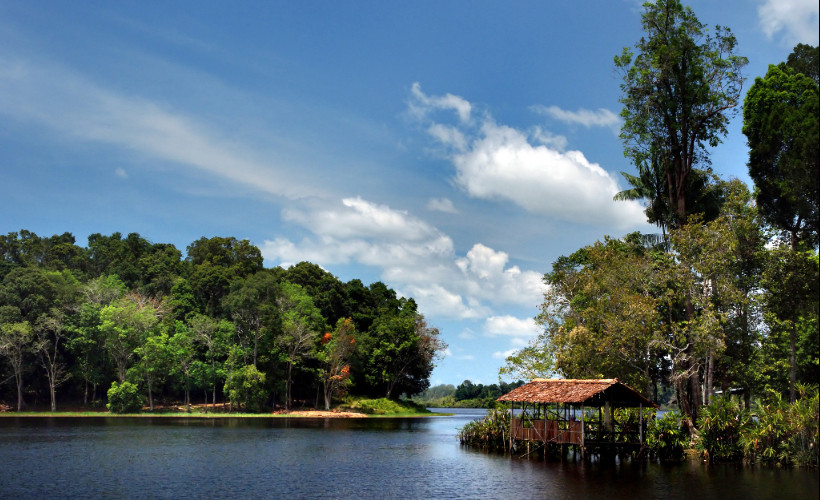 Are you visiting Brunei Darussalam for the first time? This country may not be a top tourist destination for those heading to Southeast Asia, but it has a distinctive charm that makes it worth exploring.
Brunei Darussalam, or 'the abode of peace', is a country that's an independent Islamic sultanate. It's a small country surrounded by the South China Sea and Sarawak (an East Malaysian state). Brunei's also the only country located on the island of Borneo in entirety. Despite its small size, there's actually plenty to do here.
If you want to travel to Brunei, you must plan the trip ahead and do some research about its famous attractions and what activities you can do. Careful planning can do a lot of wonders. Keep on reading and be guided on your first visit to Brunei.
Getting to know Brunei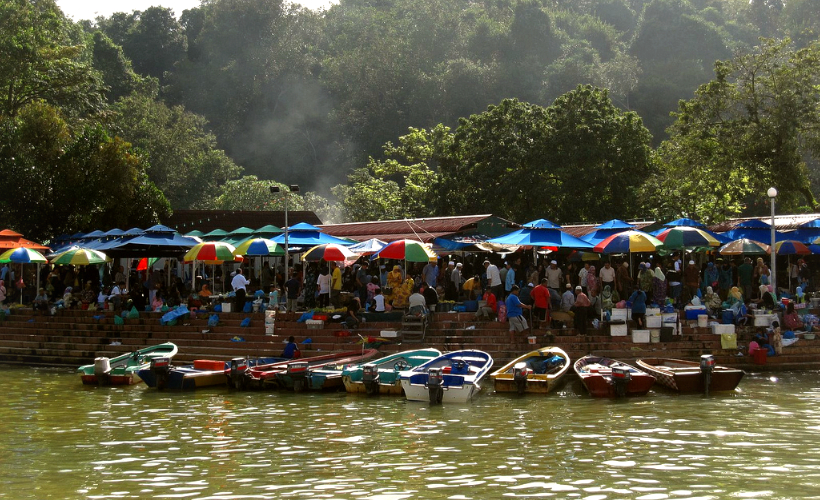 Brunei gained its independence from the United Kingdom in 1984 and its capital city is Bandar Seri Begawan. From the 1990s to the early 2000s, the country experienced stable economic growth. Brunei is an absolute monarchy having the Sultan of Brunei as the Supreme Head of State. The country also holds the world's largest palace and royal family residence, which is the Istana Nurul Iman that covers 2 million square metres.
Here are some other things you need to know about Brunei:
Official language
Malay is the official language of Brunei. However, English is also widely spoken and understood in urban areas because of its British colonial past.
Visa requirements
Tourists from selected countries can go to Brunei without a visa as long as you can present a passport that's still valid for at least six months. However, it's different for some other countries.
At least 90 days – The United States, all European Union member states, Switzerland, Norway,  Liechtenstein, and Iceland.
At least 30 days – The United Arab Emirates, Ukraine, South Korea, Singapore, Oman, New Zealand, and Malaysia.
At least 14 days – Vietnam, Thailand, Philippines, Peru, Myanmar, Maldives, Macau, Laos, Japan, Indonesia, Hong Kong, Canada, and Cambodia.
---
Looking for more fuss free travelling? Consider these:
---
Currency and accessibility to ATMs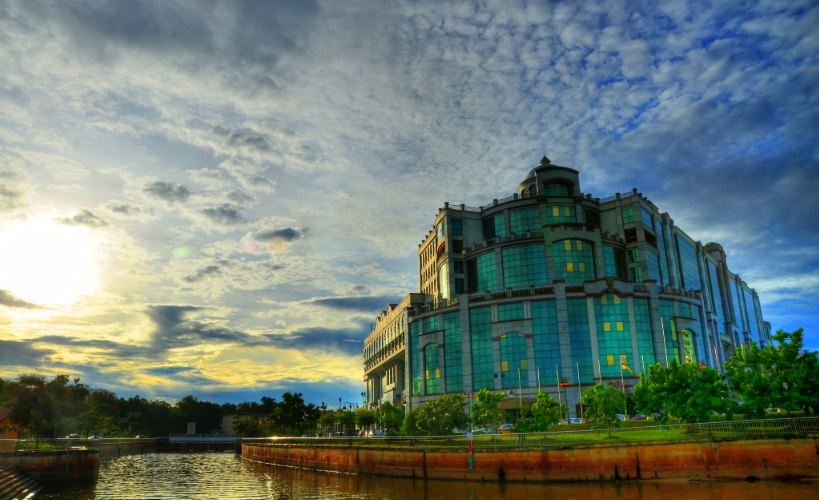 The primary currency of Brunei is Brunei dollar. Singapore dollars are also accepted in the country. If ever you're out of cash, you can easily find ATMs, especially in tourist areas and cities.
Wi-Fi access
There are a lot of places in Brunei that offer free Wi-Fi such as resorts, shops, cafes, and hotels, particularly in major cities.
Electricity
Bruneians use a three-pinned plug similar to the ones you'll find in the United Kingdom. Their electrical outlets have 240V power and 50hz frequency.
Best time to travel
The country has two seasons: wet and dry. Most tourists visit the country from June to August, which is the hottest season. The best time to travel to Brunei is from January to May, because it is considered spring.
---
If you've got the time, hop on over to a neighbour island:
---
Things to do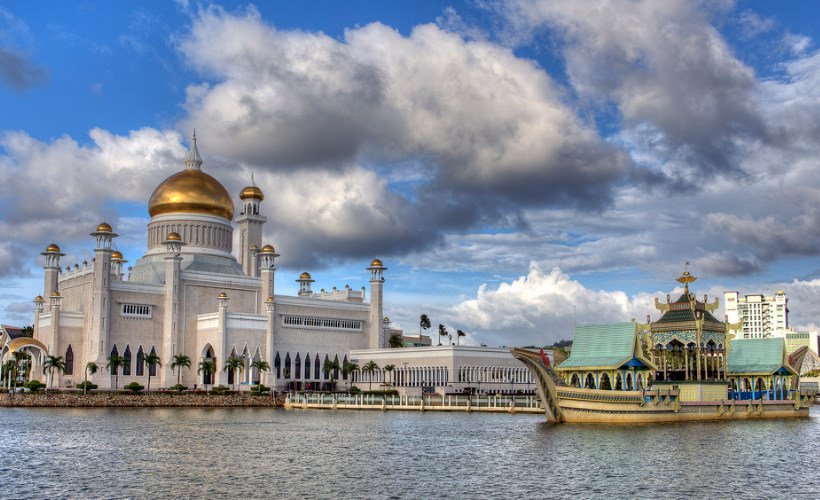 Brunei is currently boosting their tourism efforts, and that's why travellers can join tours and indulge in what this beautiful country has to offer. Here are some of the things you can enjoy and the best places to visit. Make sure you have your camera on the ready to capture Brunei's mesmerising scenery.
De-stress at Ulu Temburong National Park
Located within Apoi Forest Reserve, you'll see the 'Green Jewel of Brunei'. Within this virgin forest is a rich ecosystem made up of plants like aroids, begonias, and ginger, as well as fruiting figs. The parks also have various kinds of mammals, birds, reptiles, insects, and butterflies.
Get a history lesson at the Museum of Brunei
This is Brunei's national museum, and is situated in the capital city. It first opened its doors in 1969, and you can study the artefacts it houses and read some of the academic journals that'll take you through Brunei's history.
Visit Jame'Asr Hassanil Bolkiah Mosque
In honour of Sultan Hassanal Bolkiah's position as the 29th ruler of the country, the Jame'Asr Hassanil Bolkiah Mosque has 29 golden domes. Each of them are also made in 29-karat gold. Keeping to theme are 29 minarets and 29 crystal chandeliers hanging within. Built in 1992, this impressive Islamic house of worship also features beautifully-woven prayer rugs from Saudi Arabia, Italian marble, stained glass from England, and granite from Shanghai. You can visit the mosque for free, but do be sure to dress appropriately.
Marvel at the iconic Sultan Omar Ali Saifuddien Mosque
Don't miss out on one of Brunei's most iconic attractions — the Sultan Omar Ali Saifuddien Mosque. Built in honour of the 28th Sultan of Brunei in 1958, parts of the mosque are made from pure gold, while its overall design is inspired by India's Taj Mahal. Simply put, it's a breathtaking structure, and visiting the mosque is an experience in itself.
Discover royal heritage at the Royal Regalia Museum
Like the Museum of Brunei, this museum is another one worth visiting. It's a physical homage to all the Sultans' lives, and displays include significant items from their reign. Marvel at the crowns and gowns, and some of the lavish gifts that heads of state and other royals have given to the Sultans. One can liken it to wandering inside the cave of wonder in Aladdin.
Takeaway
Brunei might be a tiny country, but it has so much to offer its visitors. Travelling to this beautiful country will surely surprise you, and you'll surely be in awe of its tranquility, order, towering minarets, and grandiose structures. Try spending an entire weekend living like a sultan in one of Brunei's luxury hotels before exploring stunning mosques, educational museums, virgin rainforest, and the ever-famous royal palace. It'll be a trip unlike any other.
Get all the latest travel stories from Zafigo. Follow us on Facebook, Twitter, and Instagram.