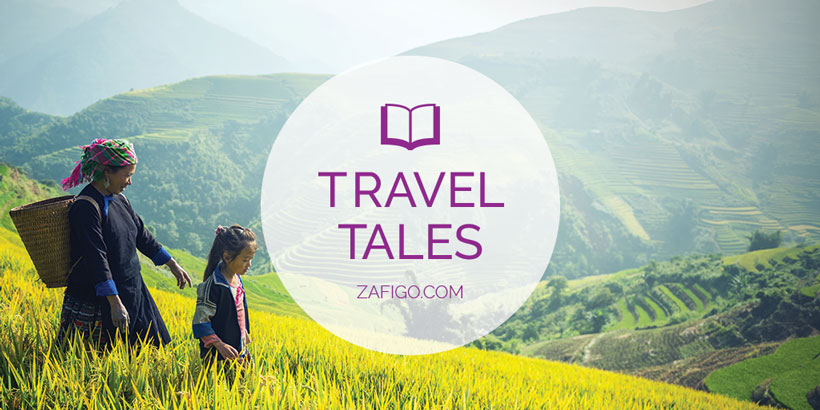 Well, here I am. A year after I was diagnosed with Stage III Breast Cancer, still alive and kicking.
Looking back, my recovery journey to date has been amazing. When I was first diagnosed, I thought to myself, "There goes my adventurous life!" I thought that I would just rot and turn into a vegetative state, like the stories I've heard.
My passion has always been travelling, discovering new adventures and new places, a balance of beach locations and natural havens. When I was told how aggressive my cancer was and that I had to do a single mastectomy, it made me feel hopeless. No more beach and heavy, aggressive contact sport and activities…I felt like I had been thrown into a huge black hole. I also experienced a great sense of loss over no longer having what I consider one of the most important parts of a woman's anatomy. It was depressing, to say the least.
As I was going through the early stages of treatment, however, I came to a realization. Why should I be depressed and stop travelling or doing all the things I love?
The same person, only better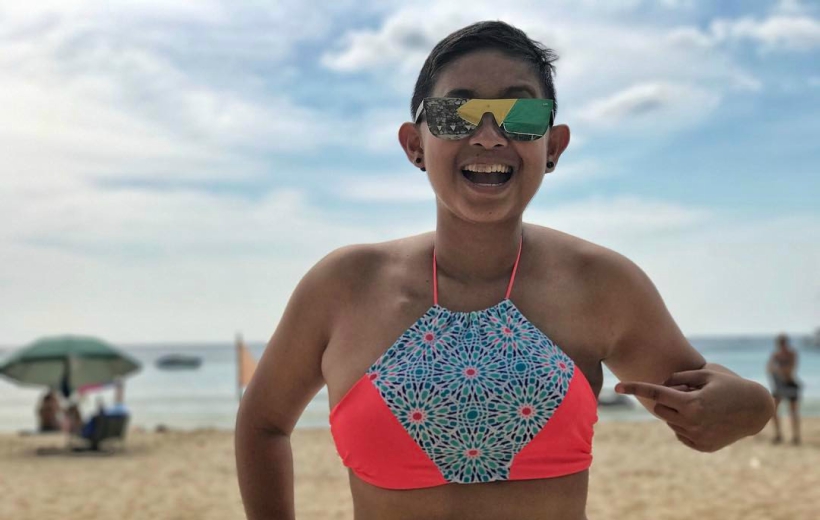 I've loved the beach and the sea since I was young, it gives you a calming effect away from the city. During my third chemotherapy treatment, I went back to the place I call home (as far as Malaysian beaches we concerned), Perhentian Island in Terengganu, in the east Cost of Peninsular Malaysia. Being back this time was different. My mind was filled with numerous questions on dealing with cancer, and I wasn't able to sit in the sun or swim for too long as my immunity was low. I felt worse than ever.
The journey to the island was gruelling; I was nauseous and sick the entire time. Once we reached, it dawned on me how awkward it would be to wear a bikini when I had just one breast. I am quite the overthinker so naturally I had many questions. "How would they look at me?", "Look Ma, a freak!" and so on. I was so scared of being looked upon differently. I confided in a fellow cancer survivor, who inspired me instead to think, well why not? It sparked a fire in me. My inner voice piped up: "Nell, you can still do what you love and share it with other survivors and warriors, to tell them that they should be living their lives too."
As soon as I put on that one-sided bikini, a sense of liberation came over me. For the first time since my treatment, I was living. Although I was incomplete and yes, some people did look at me differently, I was the same person…no, I was better.
That was the first step I took towards a new chapter of amassing adventures, and which has led up to what I do today: Inspiring people as much as I can. My condition at the time did not allow to travel out of Malaysia but it didn't stop me from exploring my own backyard. For the rest of my treatment, with my body filled with the evil chemicals of chemotherapy, I continued to satiate my wanderlust and unveiled many cuti-cuti Malaysia experiences along the way.
A leap of faith
Another challenge I overcame was getting to my Open Water Diving License. My oncologist wasn't very pleased with the idea, but I managed to assure her that everything would be okay. It took months to prepare for the thrilling experience, from getting the right protection over my surgery spot, to breathing correctly, and ensuring that there won't be any side effects. My dive masters were kind enough to accommodate and see to my needs, which then led into talks on how else we could inspire other warriors and survivors to take up scuba diving.
Preparing for the actual experience was a bit tricky. I was worried that the activity would affect me in some way. I was told that due to my mastectomy and lymph node removal surgery, I would not be able to carry heavy items for the next 5-10 years as it may strain the recovery area. I was disappointed, but determined to not abandon my dream. I came across a video of a disabled person, who was paralysed bottom down, who enjoyed her dive with no hassle. I was inspired and told myself, YES! I've got to do it!
Fresh out of radiotherapy, I pushed myself into a scuba discovery session to start planning how best to go about things. It was all mental preparations really; my most pressing concern was whether the gas from the tanks would affect my body and cause a chemical reaction? After quite a bit of research, and with the help of the divemasters, everything was good to go. As part of my preparations, I had to pad up on my recovery and chemo port areas.
Compared to a regular diver, a breast cancer survivor has to do a bit more preparations upfront, to ensure that we're fit enough to dive. It's worth the while; we're appreciative of not only the experience but also for being granted another chance to live and to be able to enjoy God's amazing creations. Once I was down in the water, all my fears and worries disappeared…it's true, the battles that matter are the ones you need to fight yourself over.
One thing that the treatment did take away from me was my stamina. I have to get it back, so I've set my next challenge – to conquer Mount Kinabalu and Mount Rinjani in the nearest future. There are many more places I have yet to explore, experiences waiting to be unveiled… I definitely plan to get to them soon and collect stories that will inspire others.
As humans, we are always afraid and fearful of what we're not comfortable with or accustomed to. We exist in this bubble of a mental game and it's up to us to fight it, headstrong.
Here's my two cents: Take a leap of faith and go where your feet takes you. If you will it, you can do it.
Meet Nelleisa at ZafigoX, a three-day event featuring talks, workshops, bazaar and activities for women by women taking place 29-31 August 2017. She will be presenting a talk on When You Think Cancer Stops You From Life.