In a secluded mountainous region of China, located in Danzhai county, lies a little place known as the Wanda Tourism Village. From first glance the village looks to be a traditional ancient Chinese village, but it is much, much more.
The Wanda Tourism Village is not an authentic historical town but instead a modern replica of what villages traditionally looked like a few hundred years ago.
Filled with rustic wooden buildings and the mouth-watering smell of traditional Chinese dishes, this village has been specifically made by one of the major Chinese conglomerates, Wanda.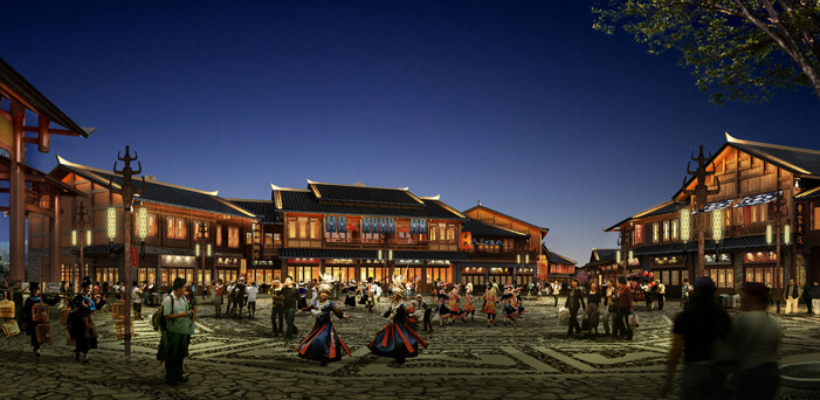 The project is part of a larger scheme by Chinese President Xi Jinping to end poverty in China by the year 2020.
President Xi Jinping hopes that the establishment of the Wanda Tourism Village will bring job opportunities to those who have been struggling to find employment while simultaneously drawing in tourist dollars.
In China, there are approximately 30 million people living in rural areas that are earning under the official poverty line of US$2 a day.
In addition to this project, local officials are aiming to achieve Xi Jinping's 2020 goal by relocating 13,000 villagers from remote locations to new apartments in metropolitan areas.
The relocation scheme which plans to move 2.8 million people in the next year will aim to provide improved living standards and better employment opportunities to those living in poorer conditions.
Critics of the rapid anti-poverty campaign believe that the campaign only benefits people in regional areas and doesn't take into consideration poverty stricken individuals who live in large cities. 

Get all the latest travel stories from Zafigo. Follow us on Facebook, Twitter, and Instagram.