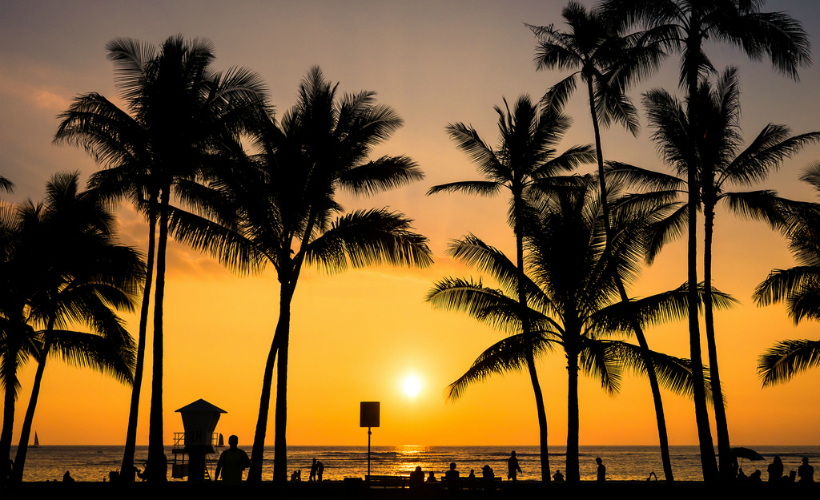 The first thing that pops into anyone's mind at the mention of Hawaii are its pristine, picture-perfect beaches. Seeing films like Elvis Presley's Blue Hawaii – many of its scenes shot at the now-defunct Coco Palms Resort along Wailua Beach in Kauai (it's going to be restored and scheduled to reopen as a Hyatt in 2018) – and even revived TV shows like Hawaii Five-0 that are filmed in Honolulu, are probably what add to this mental impression.
And, speaking of Honolulu, the world is getting smaller with direct flights from Asia to the idyllic island. Meaning to say that it's now easier than ever to turn those daydreams of sipping pina coladas on Waikiki Beach into a reality and actually sink your toes into some of the world's softest sands and crystalline waters.
But first, a little background. Honolulu is the capital and largest city of the American state of Hawaii. A bustling city, it's located on Oahu island that is home to more than 125 beaches. So if you're a beach bunny that ever finds yourself in Honolulu, and don't mind exploring beyond the beyond the city limits, then this is the list of beaches for you.
Here are five choice picks on Oahu, each offering something unique:
For the best sunsets: Mother's beach
Beaches along the north shore area of Oahu are best known for their sunsets. It's a bit of a drive out from Honolulu's city centre, but totally worth it. The most popular beach on this long stretch is Sunset Beach, but if calmer waters more suitable for swimming and also less of a crowd is what you seek, then Mother's Beach, just east of Sunset Beach, is your perfect respite.
For the most action: Waikiki beach
Much like Phuket's Patong Beach or Penang's Batu Ferringhi Beach, Waikiki Beach is the epicentre of Honolulu's tourist activity and lined with huge resorts, shopping, fine dining options, watersports and countless other beach activities like surfing, stand-up paddling and volleyball. Just a stone's throw away from the waterfront hullaballoo – a mere few minutes walk in fact – is the Honolulu Zoo and Waikiki Aquarium. There's something here for everyone, and you definitely can't go to Hawaii and not drop in on the action at this 3-kilometre stretch of white sand coast.
---
Spend some time on this paradisiacal island and you'll agree that there is no other place like it. Read:
---
For watching marine life: Hanauma Bay Nature Preserve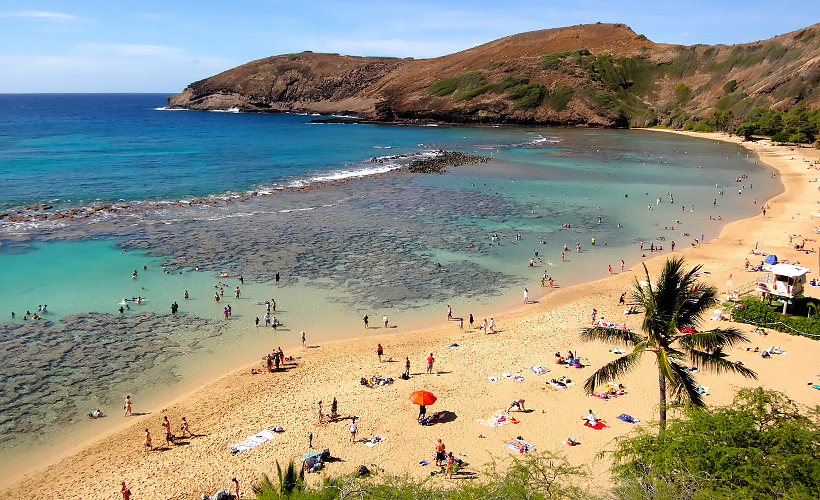 This protected bay area is a preserve that's become a favourite feeding area for fish to eat at. This, coupled with extremely calm waters, makes it an ideal place to snorkel and observe marine wildlife due to its extremely calm waters. But it's not just a favourite spot for fish; it's become a favourite tourist attraction too, so be early! Besides marine life, the nature preserve also has beautiful hiking trails and all the amenities you could need, including picnic grounds, showers and restrooms, concession stands and lifeguards on duty. If driving is a hassle, catch the shuttle bus from Waikiki in the morning that makes return trips in the afternoon.
For catching the surf: Ehukai Beach Park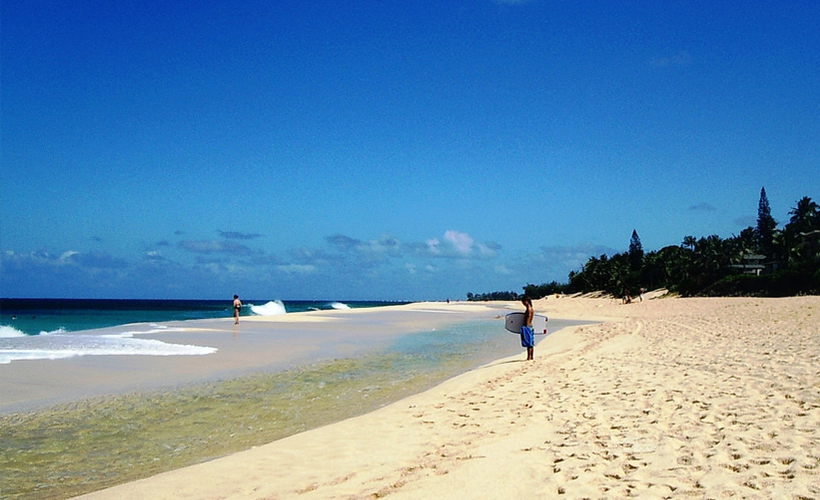 Surf's up! Ekuhai Beach Park is home to the world's most famous surf spot known as the Banzai Pipeline (loved for its large, barreling waves). Even if you're not a surfer yourself, watching the pros ride the waves is quite a sight, making the beach worth a visit. Just keep in mind that swimming in these waters is very dangerous, especially in winter, when waves can reach as tall as over 12 feet. Non-expert surfers should always learn in calmer waters; but if you're not a fan of being careened into with a fellow tourist's longboard at Waikiki Beach, then check out White Plains.
For peace and quiet: Malaekahana State Recreation Area and Goat Island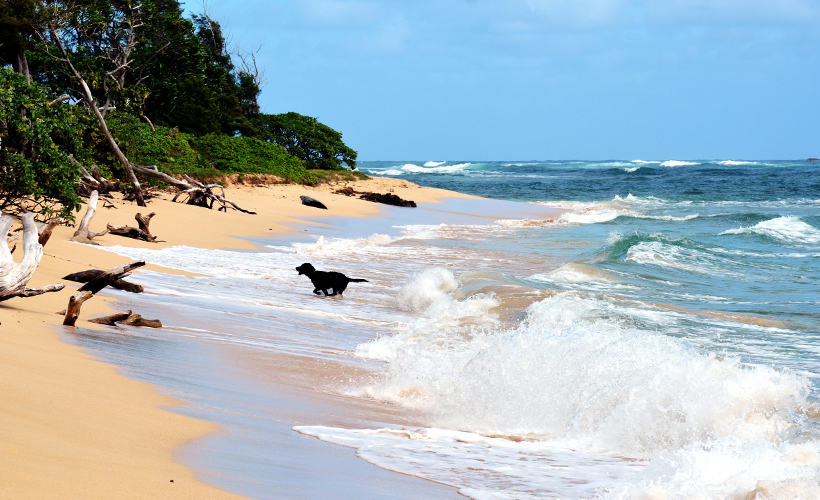 A place that most tourists never see, Malaekahana Beach and Goat Island are definitely off the beaten path and a hit among the locals. While the soft white-sand stretch that is Malaekahana Beach does get its fair share of visitors, it's still relatively secluded, and has facilities such as camping and picnic areas, restrooms and showers. Another highlight of visiting Malaekahana Beach is that it's a few hundred yards from Goat Island, locally known as Mokuauia. When the tide is low, you can simply walk over while heightened tides still allow for you to wade/swim across or use a paddle board (the safest option). Besides offering additional privacy, Goat Island is also a seabird sanctuary, and is a popular spot for local families to teach young children how to surf.