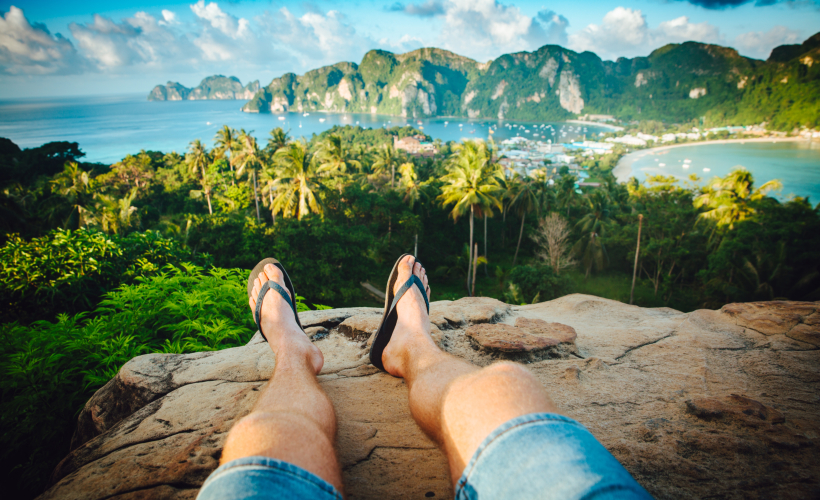 In the southern provinces of Thailand, 14 people have died due to an outbreak of measles with more than 1,500 cases having been reported since September of this year.  
Reported cases of measles have heightened rapidly in recent years with 3,000 people recorded to have been suffering from the highly contagious disease in 2017, in comparison to 1,000 people in 2012.
Areas in Thailand which are predominantly affected by the infectious disease include Yala, Pattani, and Narathiwat, as an increased amount of people from those areas refuse to take the Measles-Mumps-Rubella (MMR) shot which protects people from serious disease and, in extreme cases, death.
Health officials are blaming the outburst on misconceptions about vaccines by the Muslim community as Islam forbids the consumption of pork, and sometimes vaccines have traces of gelatine derived from pork related products.  
Health authorities in Thailand claim that the vaccinations have been imported from overseas so as not to contain any traces of pork-related products, and hope that misconstrued beliefs about the vaccine will soon be laid to rest.
Thailand is not the only place to have a flare up of measles. Brazil and the US have also reported an increase of measles cases recently. In May of this year, Japan also notified the World Health Organisation of a measles outbreak they were experiencing throughout the country including the cities of Osaka, Shizuoka, and Yamanashi. Japan declared the outbreak as controlled in June, but cases of imported measles continue to occur.  
Officials in Thailand are hoping to control and eliminate the situation as fast as Japan did, but are finding it difficult because of the area's large Muslim population who refuse to partake in the vaccines.
Vicharn Pawan, director of the Health Ministry's Bureau of Risk Communication and Health Behaviour stated that health workers in Thailand will continuously persist "to reach out to communities, even if they refuse vaccinations this time around, we have to keep up the visits and continue to deliver the message that vaccines are good for their health and their community."
Symptoms of the measles disease include coughing, runny nose, fever, diarrhea, and ear infections. It is especially dangerous in young children as the disease has an extremely high mortality rate. Please consult with a doctor immediately if you are experiencing these symptoms.

Get all the latest travel stories from Zafigo. Follow us on Facebook, Twitter, and Instagram.