If you've checked out Kuala Lumpur's hippest hot spots and wondering if there's a slower, traditional side to Malaysia's capital city, then Kampung Bharu might be the answer. Located just mere minutes away from the Petronas Twin Towers, it offers an authentic kampung (village) experience without you venturing an inch from the city centre.
The KL City Hall organises the free 2.5-hour Jalan-Jalan@Kampung Bharu walking tour that takes you through religious landmarks, centuries-old houses and traditional shops while local villages go about their daily life, clad in their batik and kain pelikat (chequered sarong worn by men). These are some highlights of the walk:
Kelab Sultan Sulaiman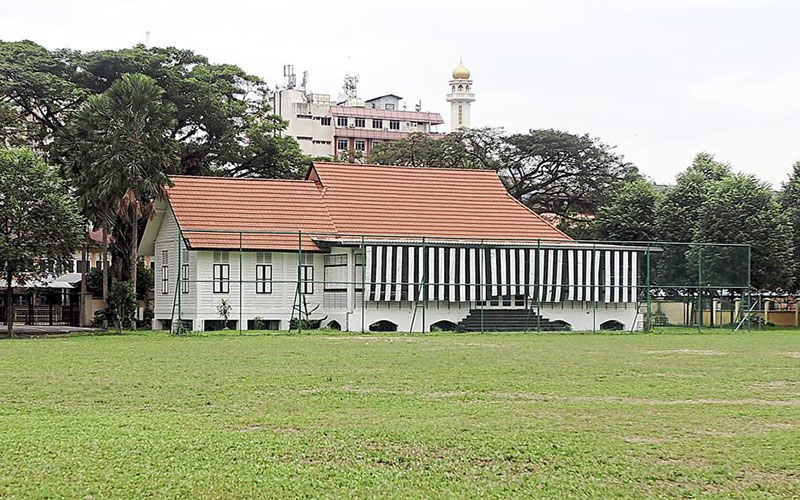 From the Medan Tuanku monorail stop, it's a five-minute walk to Kelab Sultan Sulaiman, the meeting point of the trail. Kampung Bharu has a special place in the history of Malay nationalism and the struggle for independence from British rule. This club – the oldest Malay social club in KL and the birthplace of Malaysia's ruling United Malays National Organisation (UMNO) – is where it all began.
Storied houses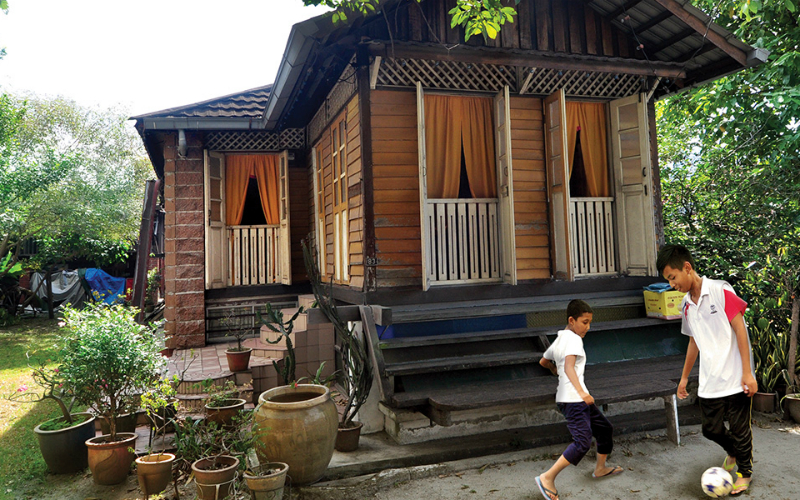 Established in the late 1890s to accommodate Kuala Lumpur's rising number of Malay farmers, Kampung Bharu has some well-preserved traditional Malay houses. Some are over a century old, with their original zinc-slab roofs, beautiful woodcarvings and coloured glass windows still intact, making this a photographer's paradise.
But what transforms this from a boring history lesson to an intrepid exploration are the tour's guides, all handpicked and specially trained local experts. Throughout the trail, we heard all kinds of fascinating anecdotes, e.g. regarding how unique village characteristics were shaped by customs and environment. Did you know Malay houses were built on stilts to ward off predator animals (and not to keep out floodwater, as we thought)? Or that wooden planks were preferred as building materials because they were easy to dismantle – in the old days, families would transport the entire house if they wanted to move!
Masjid Jamek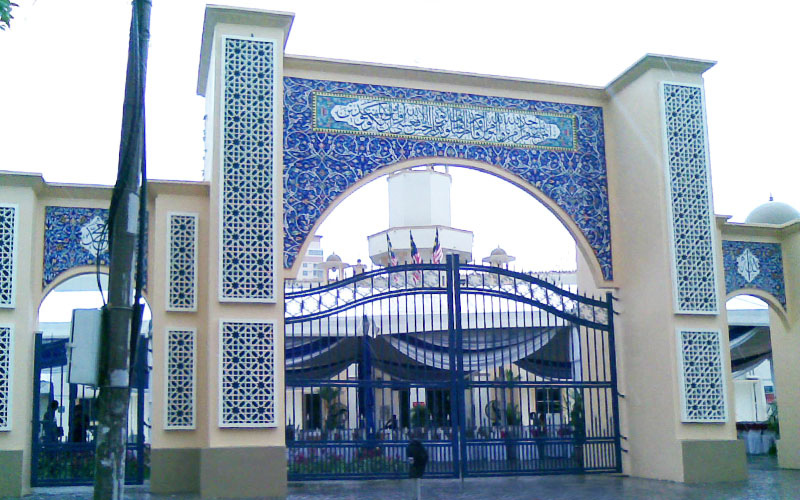 Instantly recognisable by its blue-and-white mosaic gateway, this principal mosque in Kampung Bharu is an exquisite example of Mughal and Islamic architecture, and can accommodate up to 7000 people. During Ramadhan, the mosque organises the breaking of fast, al-Quran recitations and the distribution of charity. Throughout the holy month, everyone is welcome to partake in a mass meal of bubur lambuk (rice porridge cooked with meat and aromatic herbs).
Gurdwara Tatt Khalsa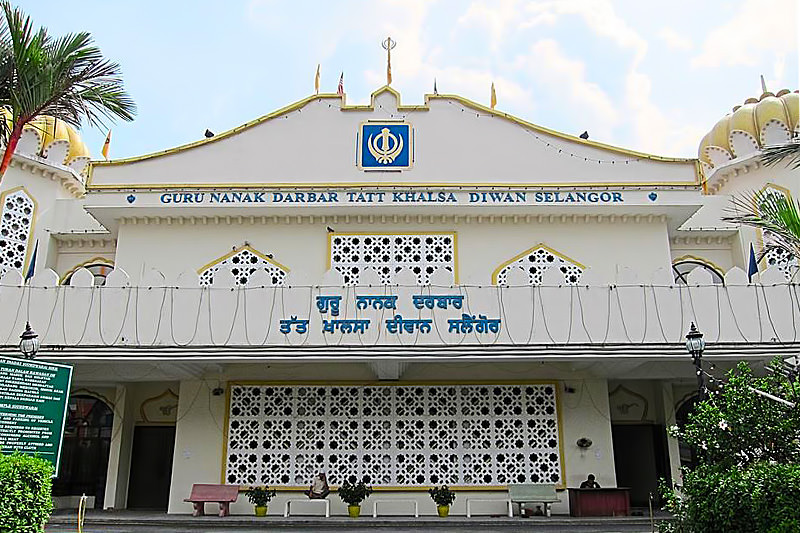 Sitting on the fringe of Kampung Bharu and next to the street bazaar, this is the largest Sikh temple in South East Asia. Built in 1922, it doubles as a religious school for the Sikh community and runs Punjabi language classes. Come on Sunday for the complimentary vegetarian lunch.
Restoran Nasi Lemak Antarabangsa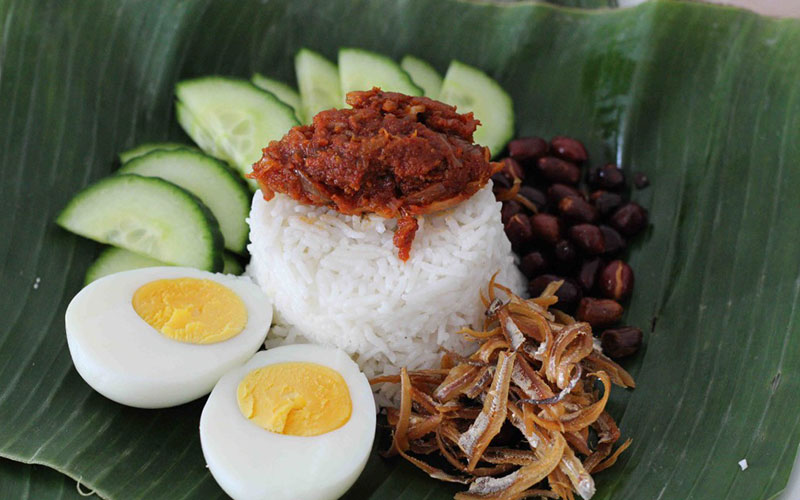 Rated "the foodie village in the middle of Kuala Lumpur" by CNN Travel in 2011, Kampung Bharu is probably best known for being the birthplace of Malaysia's national dish nasi lemak, a savoury of coconut milk-infused rice with spicy condiments. Of the various outlets offering this, Restoran Nasi Lemak Antarabangsa is the most famous. It was founded in 1973 by one enterprising housewife, Puan Normi Tandoh, who named it as a mark of appreciation to a Malaysia Airlines pilot who would buy her nasi lemak to bring overseas ("antarabangsa" means international).
Where: 4 Jalan Raja Muda Musa | Opens: 6PM – 5AM daily | Tel: +6019 881 8080
Traditional souvenirs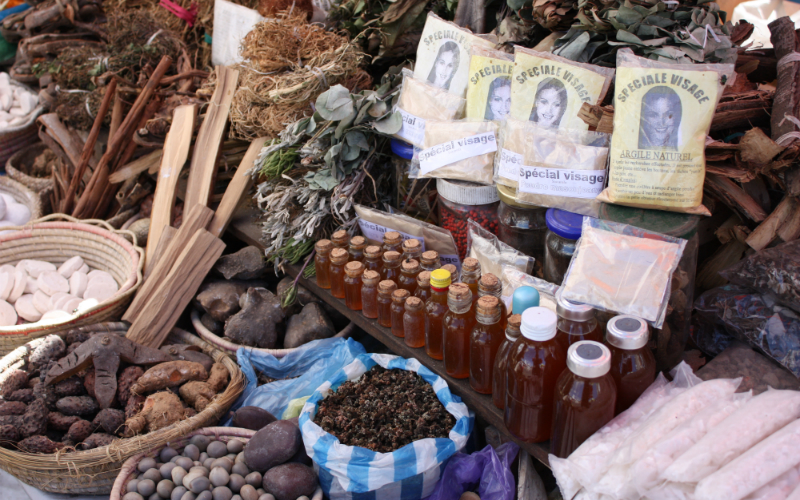 Kampung Bharu is one of the few places in the Klang Valley where you can find practitioners of sunset trades within walking distance of each other. Beside the Gerak 21 foodcourt on Jalan Raja Muda Musa, you'll find a local trader who sells traditional products made from the various herbs grown in Malaysia. Just before the Sikh temple, you'll also come across a songkok (traditional head gear) shop, chapal (traditional slippers) makers on Jalan Raja Muda Musa, and shops selling khat (Islamic calligraphy) on Jalan Raja Abdullah.
Bundle bounty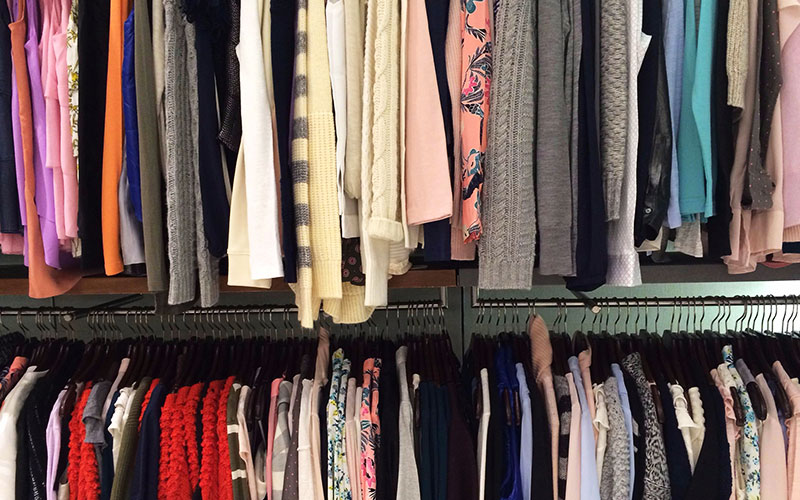 Way before Macklemore made vintage popular, the intrepid folks of Kampung Bharu were already into bundles, or outlets selling second-hand clothes. Sellers buy them by the container load from Japan, Korea and America without knowing its contents, so some of the clothes have seen better days. But if you look hard enough, you'll find one-of-a-kind gems and notable designer brands.
Open-air market, Jalan Raja Alang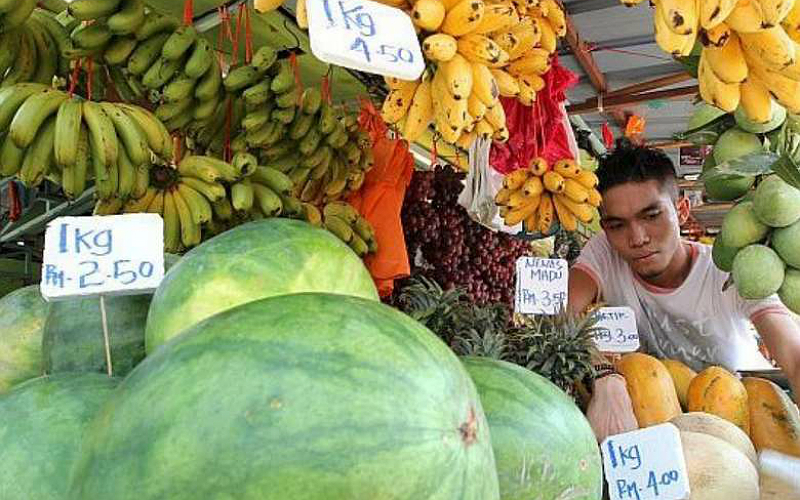 The walk finishes at 7PM, the perfect time to dive into this bustling bazaar and sample fresh local produce like mangosteen, nangka, water apples and delicacies like tempoyak (fermented durian). From the abundance of local wares and products, you get the sense that the market caters to locals rather than tourists.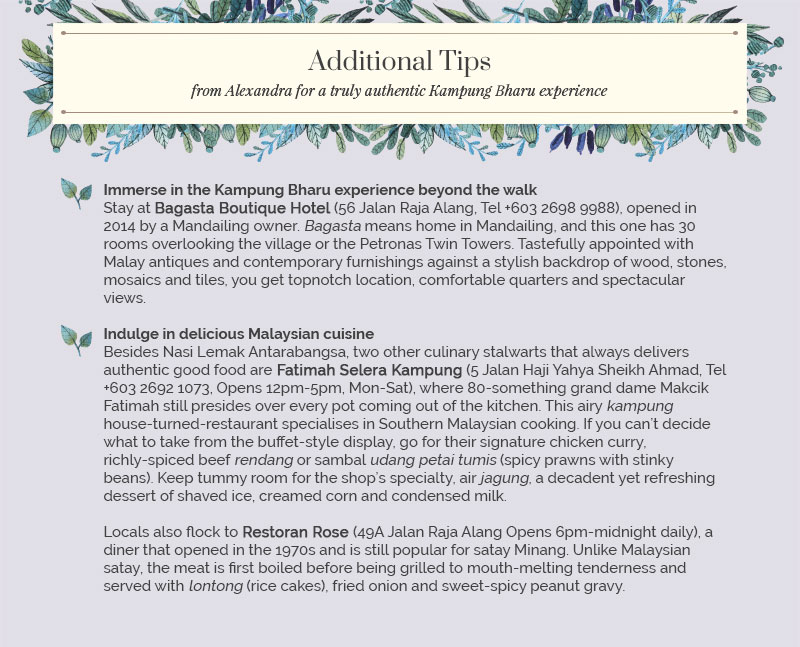 Jalan-Jalan@Kampung Bharu takes place between 4.15PM – 7.00PM every Tuesday, Thursday and Sunday | Bookings: Call Kelab Sultan Sulaiman at +603 2698 0332 or email pelancongan@dbkl.gov.my

Read Next:
Get all the latest travel updates from Zafigo. Follow us on Facebook, Twitter, and Instagram.