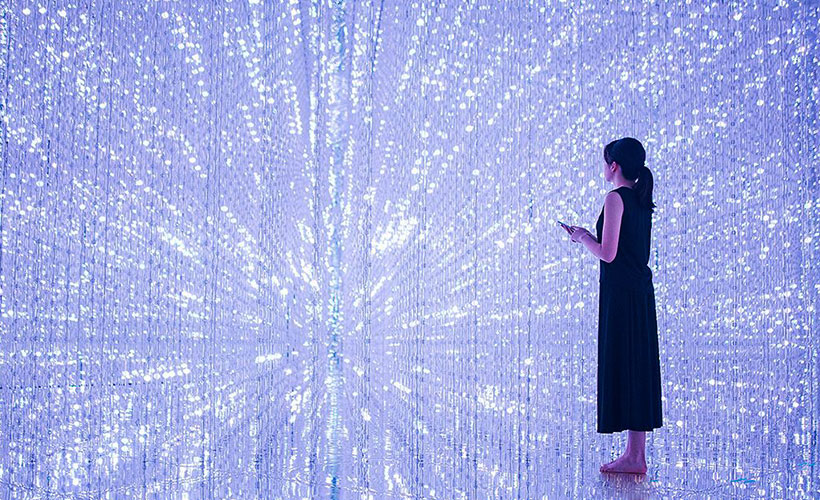 We've all probably done our fair share of cafe-hopping and island-hopping… But have you tried museum-hopping?
No, we're not talking about the stuffy, old-timey museums that smell about as old as the antiquities they hold. Here we've listed some of Southeast Asia's most entertaining interactive museums where you can get your hands dirty while learning a thing or two!
ArtScience Museum, Singapore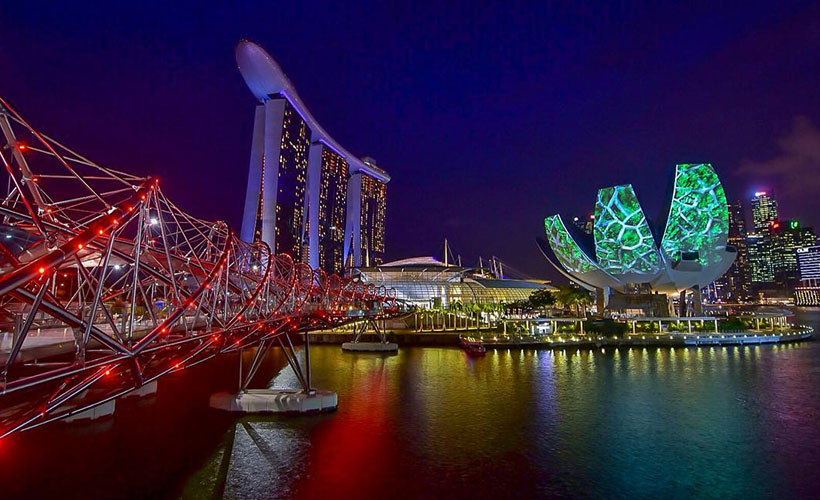 Situated within a bold, futuristic structure inspired by a lotus, the ArtScience Museum hopes to educate visitors about art, science, design, media, architecture and technology in a fun way. The museum has been the home of world-renowned exhibitions such as Titanic: The Artifact Exhibition, Andy Warhol: 15 Minutes Eternal, Harry Potter: The Exhibition™, Dinosaurs: Dawn to Extinction and Da Vinci: Shaping the Future.
Its current permanent exhibition, FutureWorld, features mesmerising high-tech interactive artworks created in collaboration with teamLab, a renowned Japanese interdisciplinary art collective.
6 Bayfront Ave, 018974 Singapore.
Opening hours: Open daily, 10am-7pm (Last admission: 6pm)
Admission: All-access Ticket – SGD38 (approximately USD28.90) for adults, SGD26 (approximately USD19.80) for children/students/senior citizens and SGD98 (approximately USD74.60) for a family ticket that admits two adults and two children.
The Mind Museum, Philippines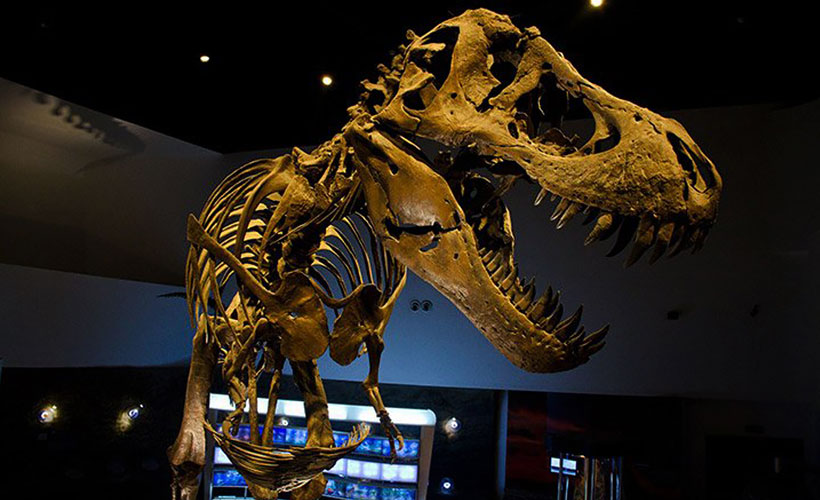 The Mind Museum aims to, well,  expand your mind. Featuring over 250 interactive exhibits, the museum is arranged to take visitors from the smallest particles in the universe – atoms – to the universe itself – outer space. Learn all about the earth's history – from the Big Bang and dinosaurs to today's technological advances, and travel the stars via the 3D theatre.
There are also outdoor activities with Science-in-the-Park and the Botanical Garden, where you can learn and experience the wonders of science and nature first-hand.
 J.Y. Campos Park, 3rd Avenue, Bonifacio Global City, Taguig, 1634 Metro Manila.
Opening hours: Open Tuesday to Sunday, 9am-6pm. Closed on Monday.
Admission: 3-hour Pass – PHP625 (approximately USD12) for adults and PHP475 (approximately USD9.10) for children. All-day Pass – PHP750 (approximately USD14.40).
Petrosains Science Discovery Centre, Malaysia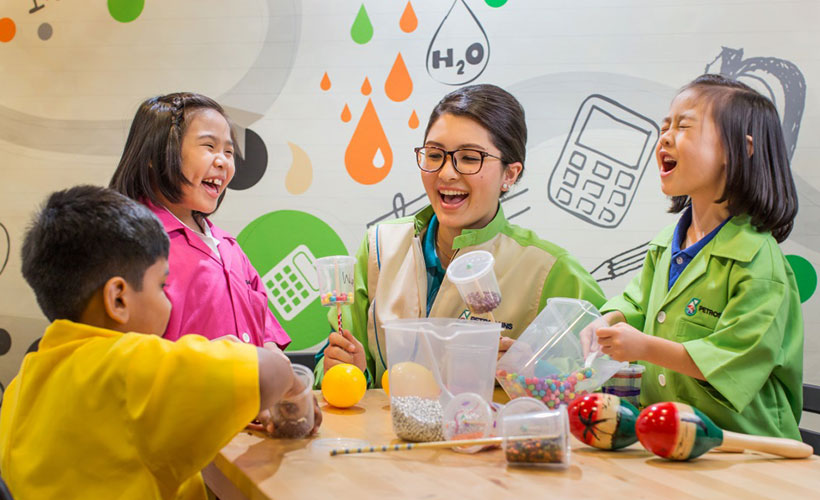 The petroleum industry may not sound particularly exciting to you, but Petrosains does a very good job of making it interesting, with thrilling simulations and hands-on activities galore.
Take the Dark Ride into the belly of the centre, where you'll discover how astronauts of the International Space Station live and work in space, or try your hand at programming a Mars rover to roam over a Martian landscape in search of signs of life at the Space exhibit. The young ones will love SPARKZ, an interactive art and science gallery where you can even challenge one another to a Robo Soccer match.
Level 4, Suria KLCC, PETRONAS Twin Towers, 50088 Kuala Lumpur.
Opening hours: Tuesday to Friday – 9.30am-5.30pm (Last admission: 4pm)
Saturday & Sunday – 9.30am-6.30pm (Last admission: 5pm)
Closed on Monday (Except on public holidays and school holidays)
Admission: Adult (13-60 years) – RM20 (approximately USD5.20) for MyKad holders and RM30 (approximately USD7.80) for non-MyKad holders.
Child (3-12 years) – RM8 (approximately USD2) for MyKad holders and RM18 (approximately USD4.70) for non-MyKad holders.
Senior Citizen (61 years & above) – RM10 (approximately USD2.60) for MyKad holders and RM15 (approximately USD3.90) for non-MyKad holders.
Museum of Siam, Thailand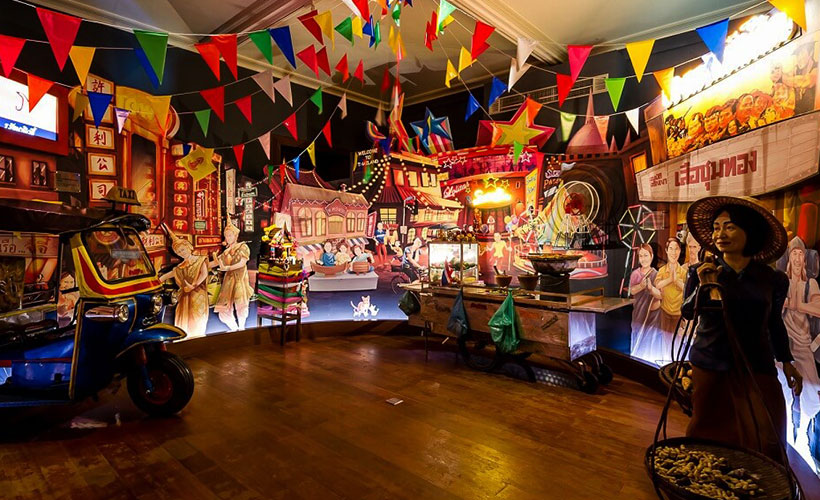 Located in the heart of the Old City, Museum of Siam was one of Bangkok's first modern interactive museums when it first opened in 2007. Housed in a charming heritage mansion that used to be a government office, the museum is dedicated to answering the question: "What does it mean to be Thai?"
Visitors young and old will be fascinated by its interactive displays that allow you to delve into Thai culture and history, from food to traditional costumes.
4 Sanam Chai Rd, Khwaeng Phra Borom Maha Ratchawang, Khet Phra Nakhon, Krung Thep Maha Nakhon 10200, Bangkok.
Opening hours: Open Tuesday to Sunday, 10am-6pm. Closed on Monday.
Admission: THB300 (approximately USD9.60) for adults. Free for children under 15 and elders over 60 years old. Free admission between 4-6pm daily.
Ghost Museum Penang, Malaysia
Have you always been curious about the afterlife and whether ghosts exist? This interactive museum will have you screaming – but only because you're having so much fun while learning about the myths and folklore behind the ghost stories that have terrified us growing up.
The museum's exhibits not only cover Malaysia's spirits and ghouls, but also that of Asia and the Western world. (Let's be real, though: Asian ghosts are the scariest, hands down!) What's best about this museum is that you even get to play dress up and pose with the displays, turning something that's normally hair-raising into an amusing afternoon.
57, Lebuh Melayu, George Town, 10300 Penang.
Opening hours: Open daily, 10am-7pm.
Admission: Adult – RM18 (approximately USD4.70) for MyKad holders and RM36 (approximately USD9.30) for non-MyKad holders. Children/senior citizens – RM8 (approximately USD2) for MyKad holders and RM16 (approximately USD4.10) for non-MyKad holders. Students – RM10 (approximately USD2.60) for MyKad holders. Free entry for children below seven years old.

This story was originally published on Traveloka.
Zafigo republished this story in full with permission from the author to hopefully bring the story and the author to a larger audience, simply because good authors and stories should be read by as many people as possible! If you are keen on Zafigo republishing your stories that will be of interest and useful to women travellers especially in Asia and the Middle East, please get in touch with us at [email protected].
Get all the latest travel stories from Zafigo. Follow us on Facebook, Twitter, and Instagram.