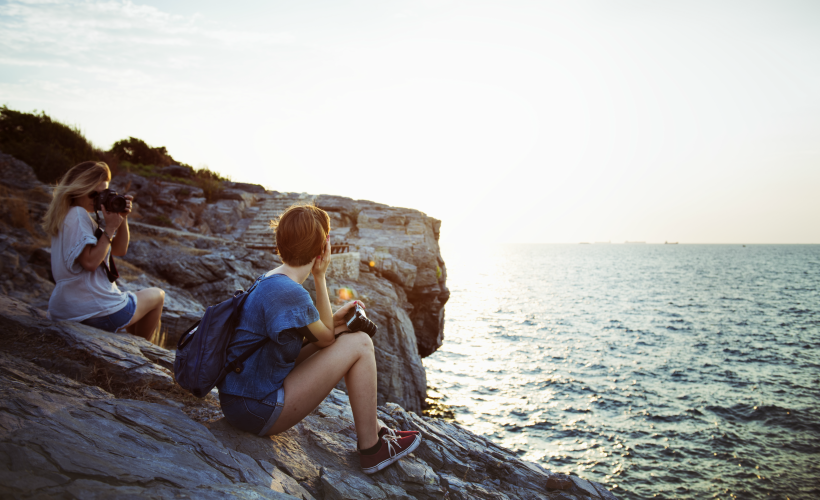 Travelling is never without its risks and for women, the challenges are often multi-fold but as these intrepid travellers have demonstrated, little can stand in the way if one is determined to see the world. Their travel adventures – be it good or bad, from the trivial to the most dramatic – will make you want to pack your bags right away!
Read their stories and meet them in person at ZafigoX, a three-day event of talks, workshops, bazaar and activities for women by women, taking place 29-31 August 2017 at the Royale Chulan Hotel in George Town, Penang. Find full details here.
Petrina Thong
She made headlines last year as the woman who hitchhiked her way from Sweden all the way home to Kuala Lumpur, after she ran out of money (she had left home with just USD200). Petrina's epic journey took 13 months, covered 22 countries and a terrorist zone, and was rife with memorable encounters – most notably with truck drivers she thumbed lifts from. Fending off sexual propositions became a norm after several months on the road, so much so, it became more annoying than scary.
Meet Petrina – Hear all about her off-the-beaten-path trails, and the adventures and mishaps she experienced along the way at her talk Hitchhiking From Sweden To Malaysia: Of Money, Men, And Misconceptions.
Priscilla Patrick
The tsunami of 2004 will always be remembered as one of the most horrific tragedies that hit this part of the world. For Priscilla, known to Malaysian radio listeners for her deep voice and witty traffic updates, it wasn't just shocking news but also a personal and painful memory. She was on holiday in Sri Lanka and got swept away by the forceful waters, which churned her around "like a washing machine" while she clung precariously onto anything she could grab. Priscilla survived to share her story, and did not let the trauma stop her from continuing to feed her wanderlust.
Meet Priscilla – Sign up for the special, three-hour closed-door eventTravel Safe, Travel Smart, Travel Now: A Private Session with Kudsia Kahar, Priscilla Patrick & Özge Elif Özer. The trio, who have explored over 60 countries and seven continents between them, will share their personal tales – from funny anecdotes to scary recollections – meant to help women travel safe and smart.
Jin Jeong
She hasn't been back in South Korea for six years, but Jin has called many places home during that time. At last count, she has been to 67 countries in North America, Latin America, Africa, Europe, the Middle East, Central Asia and South East Asia – all on her trusty bicycle. Jin and her two wheels have covered more than 62,000km and she is still at it, continuing to pedal around the world. As she wrote on her blog: "A bicycle is the best way to see the huge earth because it is not too slow and not too fast. I am taking a small step just before going to the super huge Universe." Of course, it hasn't been a completely smooth ride; Jin has been knocked down by cars no less than four times, and faced sexually harassment while on the road. But her love for what she does has kept her on her pedals.
Meet Jin – What motivates her to keep going? Find out at her talk 6 Years, 67 Countries, 62,000kms, 5 Continents, 1 Girl: What I've Learned Cycling The Worldand join her workshop on Cross-Border Solo Cycling.
Deepti Asthana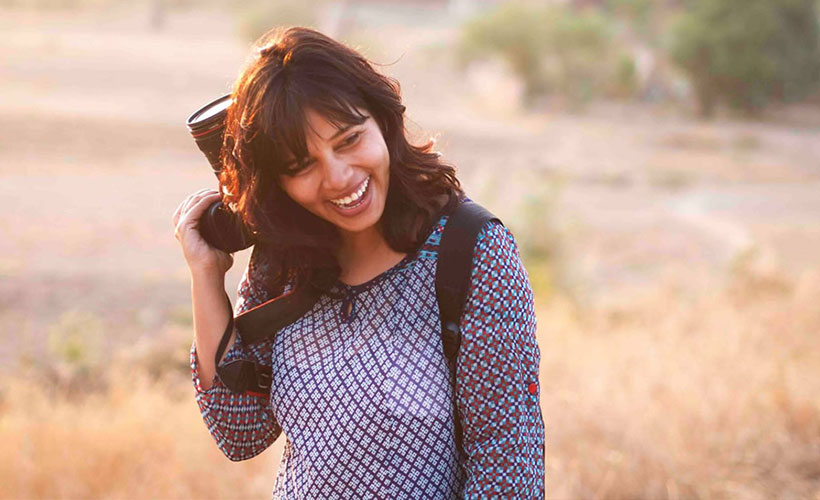 One of India's top travel bloggers left her job as an engineer in the IT industry to carve a career behind the lens. Since 2012, Deepti has been leading a semi-nomadic life across 10 countries and 20 states in India while working as a mentor for Canon India. Photography, to her, is an art form that has taught her a lot in life. "…to be more human and to live on my own terms," she writes on her website. "Also, to keep me open to the possibilities which the universe might bring and most importantly, to keep dreaming." The second prize winner of UNESCO's International Youth Photography Award is also working on a personal project called Women of India, to document the stories of women in rural India.
Meet Deepti – Growing up in a small town, Deepti struggled to stand out as much as she did trying to fit in. She will be speaking onOvercoming Expectations & Barriers on Women and Telling Their Stories.
Chrys Tan
There's never a dull moment in advertising, what with tight deadlines, tricky clients and the constant demand for creative output. But Chrys wanted more, she also wanted to see the world while building an online business and making a living. Her first taste of remote working was at cafes in Singapore and two years ago, she decided to become a digital nomad. She also founded Women Digital Nomads to "empower women to leave their 9-to-5 jobs for a location independent lifestyle." Chrys has been to more than 38 countries since and is currently based in Nicaragua. Her lifestyle, she says, allows her to travel indefinitely and live wherever she wants.
Meet Chrys – Inspired to become a digital nomad? Let Chrys show you exactly how at her workshop, Finding Remote Work: How To Start Into Your Location Independent Lifestyle and if you're curious about what made her do it in the first place, attend her talk on In Pursuit of Happiness: Why I Left Singapore and Became A Digital Nomad.
Hazleen Panayiotou
"Climb every mountain" would be an appropriate motto for this mother of three, CEO of travel company Trekkers Asia, and founder of Amazing Trekkers Club, a women-only mountaineering group. Based in Singapore, Hazleen has successfully climbed 29 mountains so far – including Mount Fuji, Kilimanjaro, Mount Rinjani, and Mount Kinabalu – besides organising and leading excursions that enable women of all fitness levels to achieve their trekking goals while enjoying the therapeutic benefits of the great outdoors, and the strength that comes from camaraderie with fellow women trekkers.
Meet Hazleen – Learn the 101 of mountain trekking at her workshopHow To Prepare For A High Altitude Trekor lace up your hiking shoes and join her and the Amazing Trekkers Club for an invigorating morning trek up Penang Hill. The climb, of moderate difficulty, will take three hours and follows the Moongate Trail up, with the option to descend via the Penang Hill Funicular Railway.