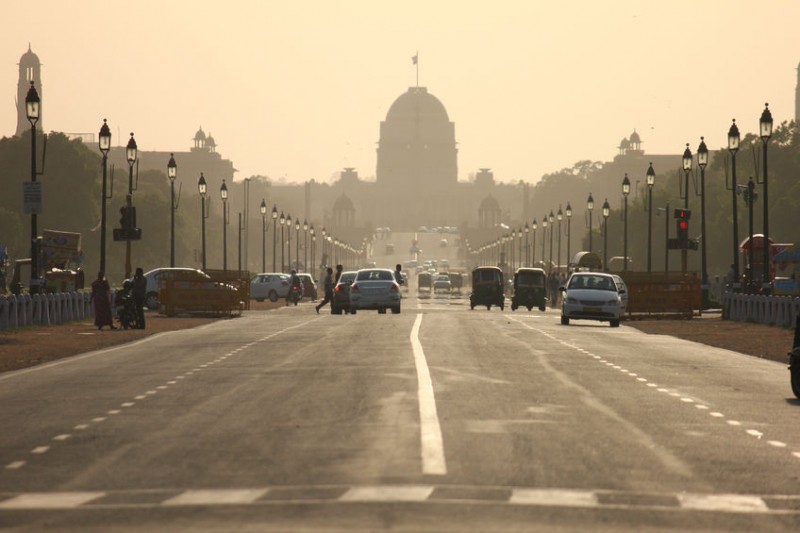 Whether or not you're a fan of musicals, you might have envisioned your very own summer lovin'. If that's what you're hoping to find when visiting Delhi – and this isn't something you'll read in most guidebooks or travel blogs – know that folks here aren't thinking too differently from you.
Delhi is as cosmopolitan as most capitals in the world, with an appetite for big parties and bigger drinks, and a widespread hook-up culture to boot. The rules may not appear to be too different from where you come from, wherever that may be. The city's singles (and some non-singles as well) use apps like Tinder; they meet potential one night stands at bars, and go back to each others' places without expecting a post-coital cuddle or a phone call the next morning. You should know though – 'their place' might imply a roommate, or possibly a parent or sibling on another floor, so… you probably want to keep it down.
What makes this culture tick? In most parts of the capital, there are cultural, societal, and safety considerations that make these dealings slightly more complex. Here's what you need to know if you don't speak the local language of (fleeting) love. First of all, the 'strangers' whom people hook up with aren't necessarily strangers. They come vetted, in a number of ways, making the whole experience more secure, in more than one sense of the word. We'll explain.
Not all black or white
Here's the simple truth: To the average Delhi local, Westerners are exotic. Don't be surprised to find people on the streets staring at you and maybe even asking to take pictures with you. At bars and clubs, men may give you the once over. This doesn't necessarily mean they will approach you or offer to buy you a drink. At the most, they end up making you feel extremely flattered, or a tad uncomfortable. The best way to handle this? Just ignore them and go about your night.
Drawing the line
In Delhi, men are not likely to approach a woman. Should you, however, make eye contact and/or encourage them in any way, however – well, the rules of those games are pretty much universal! Like most places in the world, there isn't any sure shot way of knowing what you're getting into. Read on to know where the most potential lies.
Degrees of separation
Delhi is cliquish. Add to this the safety issues you've read about in the news, and it all culminates into a system where men and women both believe that the devil you know is better than somebody that nobody you know knows. To put it simply: You meet a friend of a friend, and you have a mutual acquaintance to start a conversation about. Should you end up at his place that night, you've at least got someone who knows where he lives, on speed dial. Also, it's just good sense to have someone know where you are. Will he or she talk of their trysts with common friends the next day? Perhaps, but then again, we're all in the same boat – or clique, shall we say?
Driving it home
So where does one meet that non-stranger stranger when in Delhi? House parties, for the most part. Everyone knows someone who knows someone at these dos, giving people the confidence and security to approach each other, not to mention instant access to closed doors, should the occasion arise. If someone you meet at a bar invites you to a house party, you want to make sure that there's an entourage headed there or at least invite someone you know to go with you – because the relative stranger you share a room with is better than the total stranger you haven't yet shared a bed with. For ladies travelling solo, there's always safety in numbers. Hang out while the place is packed, get and watch your own drinks, and follow your instincts as to when it's time to call it a night. All in all, speaking as a woman who's lived in Delhi for over a decade, this city can be fun, receptive, and safe. At the end of the day, nothing can replace instinct. For instances where yours are overridden by inebriation, it's advisable to err on the side of 'go home (or back to your hotel)', regardless of the country you're in.
The 411
Look for expatriate communities to connect with before you arrive. They've been in the city, they know the ropes, and will take you to the right house parties or bars with like-minded people.
Get on Tinder. The rules are the same, and if you're familiar with the process, the discretion you apply before you swipe right… well, that's on you.
Small events are a great place to meet people. Delhi has a rich event culture – meet ups, gigs, concerts, parties, bar crawls – organised by publications, food and music communities, and other forums. Check out www.lbb.in and www.bookmyshow.com, or follow FoodTalkIndia on Facebook.
Delhi clubs and bars do not have vending machines that dispense protection. Make sure you're equipped before a night out on the town.

More from Zafigo
Transport for women by women in Delhi
Travel tips India: Keeping it simple and safe
Get all the latest travel updates from Zafigo. Follow us:
[button url="https://www.facebook.com/zafigo" size="small" value="Facebook" color="#94288e"]  [button url="https://twitter.com/ZafigoAsia" size="small" value=" Twitter " color="#89c44c"]  [button url="https://instagram.com/zafigoasia" size="small" value="Instagram" color="#14afa9″]