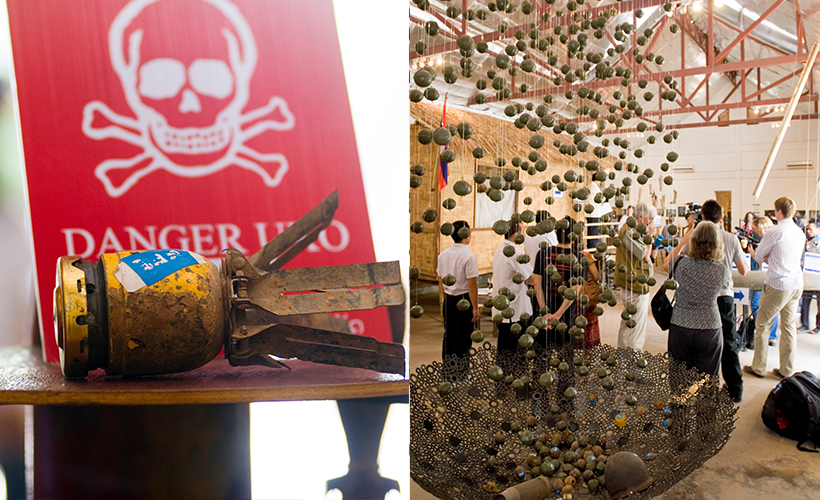 An estimated 270 million sub-munitions from cluster bombs (also known as bombies) were dropped on Laos between 1964 and 1973. That's nearly two million tonnes of explosives. This included large bombs, rockets, grenades, artillery munitions, mortars, landmines, and cluster munitions. It's estimated that between 10 and 30 per cent of these munitions didn't explode – that's about 80 million explosives – and still litter the country. This causes approximately 40 casualties each year, with 40 per cent of these post-conflict victims being children. These unexploded munitions are referred to as UXO.
The Cooperative Orthotic and Prosthetic Enterprise, or COPE, was established in 1996 to provide Laotians with physical rehabilitation services. To date, they've helped thousands of people and UXO survivors with mobility-related disabilities, providing prosthetic and orthotic services at no charge. The organisation also tries to stop future accidents relating to UXO's by educating communities in rural areas.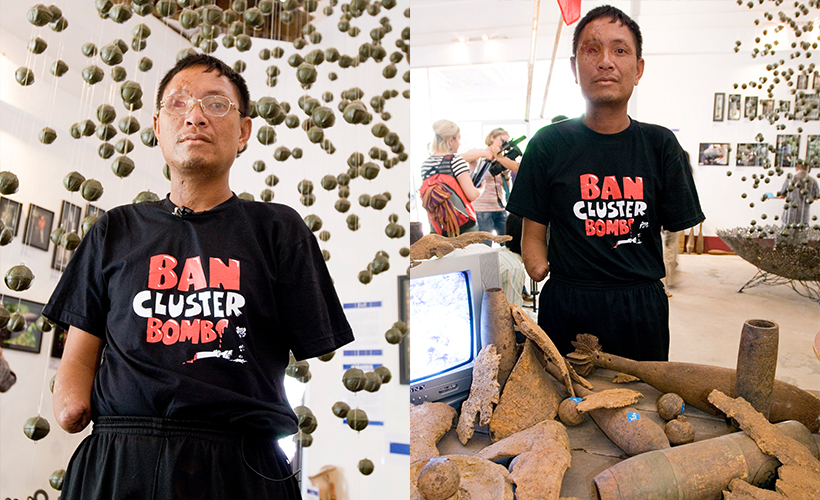 In Lao's capital city Vientiane, the COPE Visitor Centre is open to the public. This extraordinary facility features sculptures, artwork, and decorations made from UXO and used prosthetics. Used prosthetic feet were even utilised to create the building's signage while a sculpture of a hanging UXO can be seen at the entrance to the centre.
A full-scale replica of a Lao village stilt house can be seen inside the centre amongst used prosthetic limbs hanging from the ceiling. Many of the household items in this house are made out of repurposed military equipment, including bomb material. This brings the visitors' attention to the fact that these objects have become a normal part of Laotian life and even culture perhaps. Items like these can be seen in homes and businesses throughout Laos. In some areas, it's even served as a (dangerous) source of income, like in this village that turns bombs into spoons.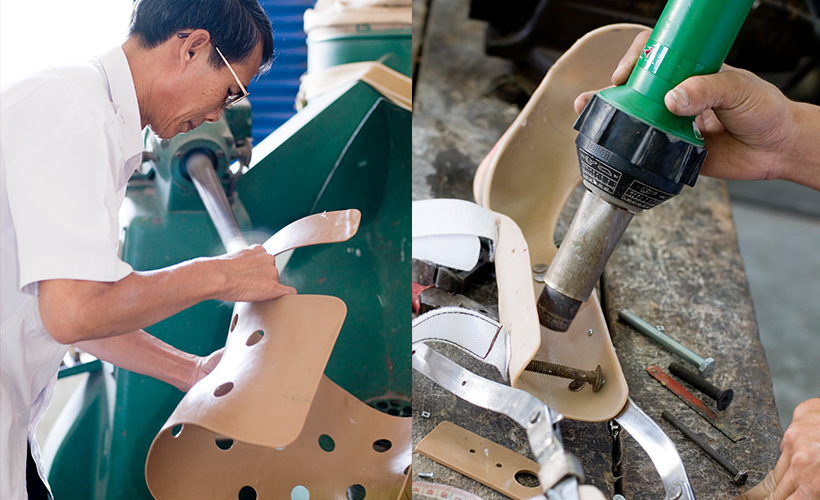 Outside the building is a sculpture of a mother and child. This piece too is made from bomb materials. This again illustrates how normal the presence of bombs has become to the people of Laos.
The permanent exhibition on UXO in Laos is free for all visitors and showcases stories from survivors and information on what COPE does. There's also a number of photographs, interactive displays, and documentaries. The property also has a gift shop where the money made from purchases go towards supporting COPE's initiative.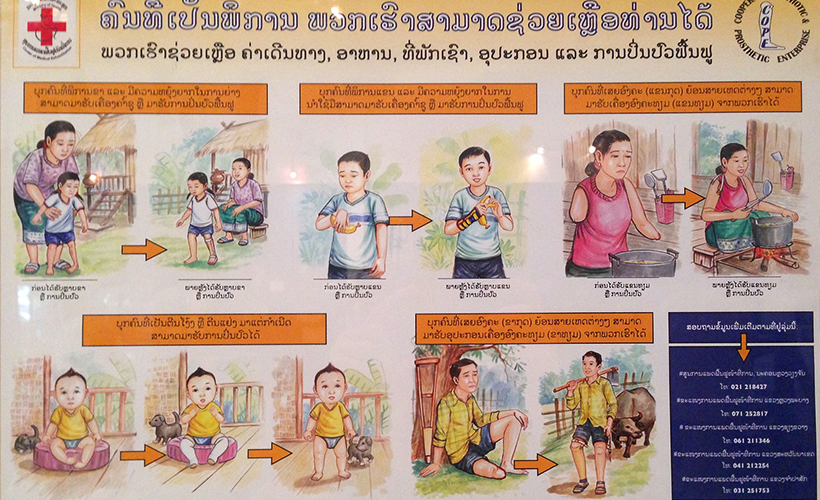 Laos is a beautiful country with so much to explore and do. A visit to COPE is a sobering experience that brings to light the realities that the people of Laos have to live with every day.
The COPE Visitor Centre is located in Vientiane, on the grounds of the Centre for Medical Rehabilitation on Khouvieng Road. The facility is open every day from 9am to 6pm.
*All images by the Cluster Munition Coalition via Flickr unless stated otherwise. 
[vc_row][vc_column][zf_post_boxes widget_hide_desc="true" num_post="3″ post_id="22546, 29620, 30391″][/vc_column][/vc_row]
Get all the latest travel stories from Zafigo. Follow us on Facebook, Twitter, and Instagram.