Long after you've filed your adventures away and returned to your regular routine, you'd still have that collection of souvenirs to keep the memories alive. Forget the fridge magnets, postcards and keychains; browse through the unique offerings of these Delhi-based brands for one-of-a-kind finds that make for far better ways to remember India (and your trip) by.
Chumbak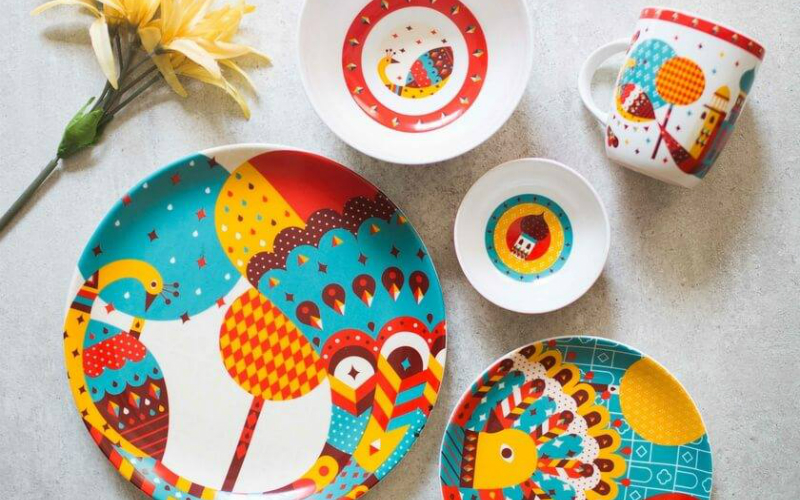 Step into one of Chumbak's stores and lose yourself in their world of bright colours and happy souvenirs. The design-focused lifestyle brand produces little bits of everything, from everyday use items (laptop sleeves, lamps, cushions) to travel accessories (neck pillows, masks and the cutest boxers), all in their signature style, one that practically screams quirk. If nothing else, you'll walk away with a big smile; their cheeky illustrations are bound to draw out a chuckle or two.
Where: Various locations; Look for a store here | Website: www.chumbak.com | Facebook: fb.me/Chumbak
Nappa Dori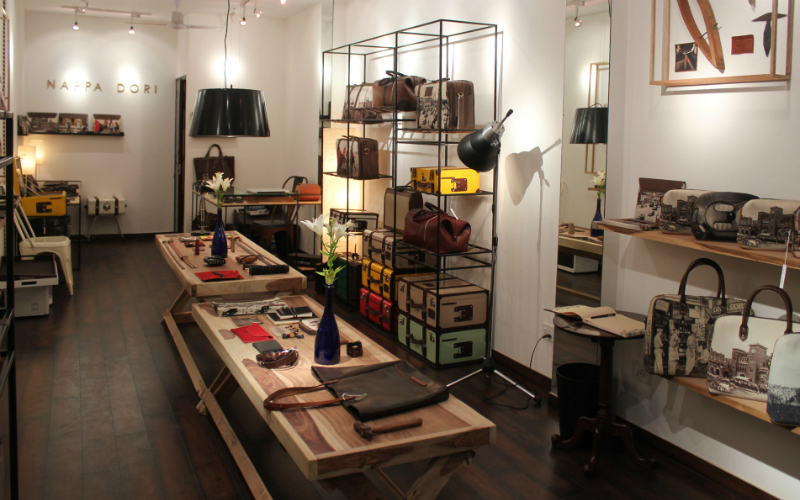 Does supple, well-tailored leather give you goosebumps? If it doesn't, you've yet to meet Nappa Dori. Handcrafted with the finest quality leather and interspersed with vivid imagery of everyday India, their products – for both men and women – are a brilliant way to remember our mad country's style and chaos. They also have the most delightful trunks in an array of colours, just in case you're looking for new (or more) luggage.
Where: Various locations; Look for a store here | Website: www.nappadori.com | Instagram: www.instagram.com/nappadori
OLIO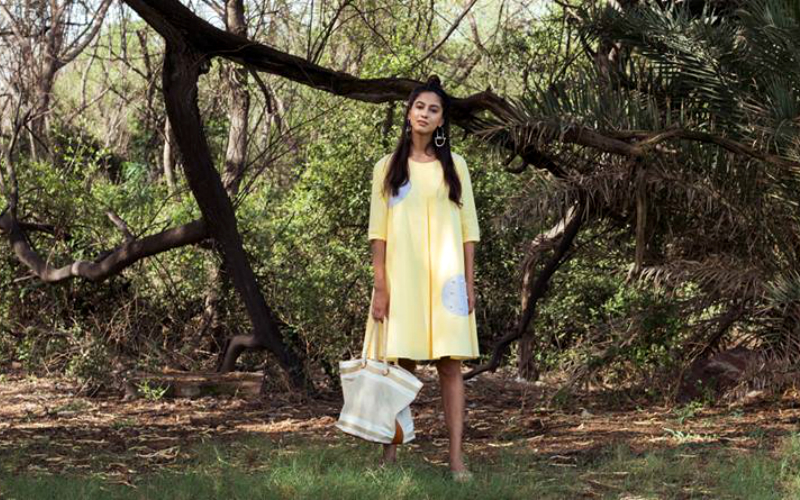 For easy, breezy apparel and accessories in a variety of silhouettes for both men and women, turn to OLIO. They produce collections in the form of visual 'stories', with a focus on a particular element. They've previously dabbled with geometric forms (especially in accessories), monochromatic shades, and free-flowing silhouettes. The design translates seamlessly and you'll be sure to pick up a timeless piece for yourself or a someone back home.
Where: Online store | Website: theoliostories.com | Instagram: www.instagram.com/the.olio.stories
Fizzy Goblet
Pair the Indian version of ballet pumps from the state of Punjab (referred to as juttis) with colourful, contemporary and innovative patterns, and you'll have a fair idea of what Fizzy Goblet has to offer. They cater to men, women and children and also carry modern forms of footwear, if you're not quite ready to take the plunge into something so traditional just yet. With your toes dipped in comfort, tradition and contemporary, cute design, these juttis are a great way to accessorise just about any outfit.
Where: 418, Tantia Jogiani Estate, Sita Ram Mill Compound, Parel East., Mumbai (Next to Chinchpokli Station) | Website: www.fizzygoblet.com | Facebook: fb.me/fizzygoblet
Cottage Emporium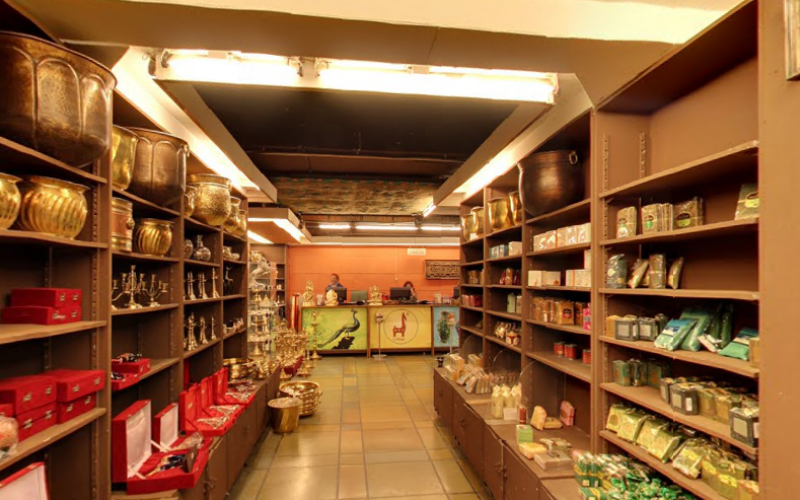 For a full run-through of key elements of Indian heritage, look no further than Cottage Emporium. They house a mind-boggling variety of items from art objects (pottery, artefacts, paintings) to traditional textiles (shawls, carpets, tapestries) and smaller homeware (candles, scented joss sticks). You can shop for everyone back home and spend a day absorbing another country's culture. Win-win.
Where: Jawahar Vyapar Bhawan, Janpath, HC Mathur Lane, New Delhi, Delhi | Website: www.cottageemporium.in
Origin One
Beautiful stitched notebooks, foil-stamped bookmarks, postcards and greeting cards at Origin One make selective shopping a difficult task. Their designs are clean, minimal and will floor the stationery buff in you. The colour palette is earthy, consisting of muted tones. Grab a few notebooks to journal in and a handful of postcards to send to family and friends. Order online or make an appointment to visit their showroom by calling +91 9811510755.
Where: (Showroom) A4 Anand Niketan, Second Floor, Delhi South | Website: www.originone.in | Facebook: fb.me/origin1store
Good Earth
Luxury store Good Earth pays homage to the diverse culture of India through their collections of homeware, cushions, clothes, bed and bath products. The range explores an aesthetic that's indigenous to particular parts of the country. Their offerings are well curated, impeccable in design and boast of top notch quality. With designs that are often intricate and usually contemporary, any of their items will fit right into any home, anywhere in the world.
Where: Online store | Website: www.goodearth.in | Facebook: fb.me/GoodEarthIndia
House of Wandering Silk
Dabbling in a variety of natural textiles, House of Wandering Silk produces intricate and beautiful clothing while doing a world of good for the communities who produce their exquisite creations. From scarves, kaftans and wraps (in cashmere, wool and Ikat prints, to name a few), their creations have a certain timeless quality to them. You can also find knick-knacks for your man.
Where: Online store  | Website: www.wanderingsilk.org | Instagram: www.instagram.com/wanderingsilk


Read Next: