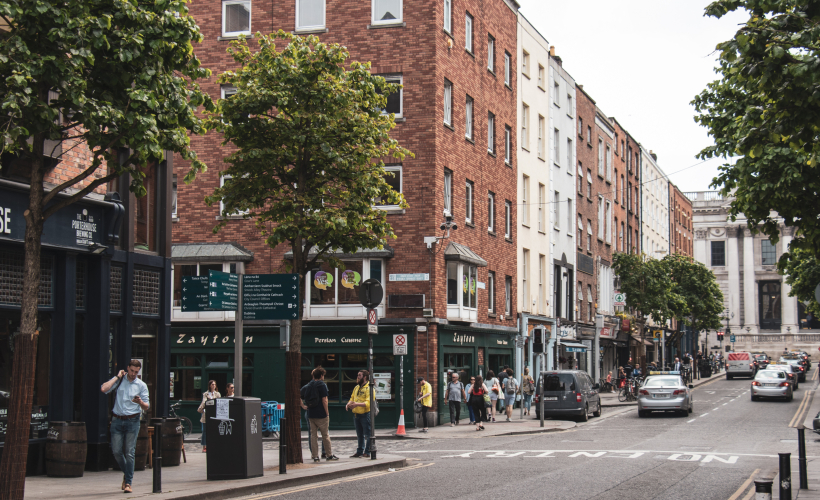 It's no secret that a visit to Dublin can make a dent in your bank balance. Ireland's capital was recently named by Mercer as the most expensive city in the Eurozone in terms of cost of living for expatriates. A separate report by ECA International lists Dublin as the 72nd most expensive city worldwide, beating the likes of Abu Dhabi and London. Yet, this shouldn't put you off visiting the fun-filled and friendly city. With a bit of planning and some tips from a thrifty Dubliner, an affordable trip can most certainly be achieved.
Accommodation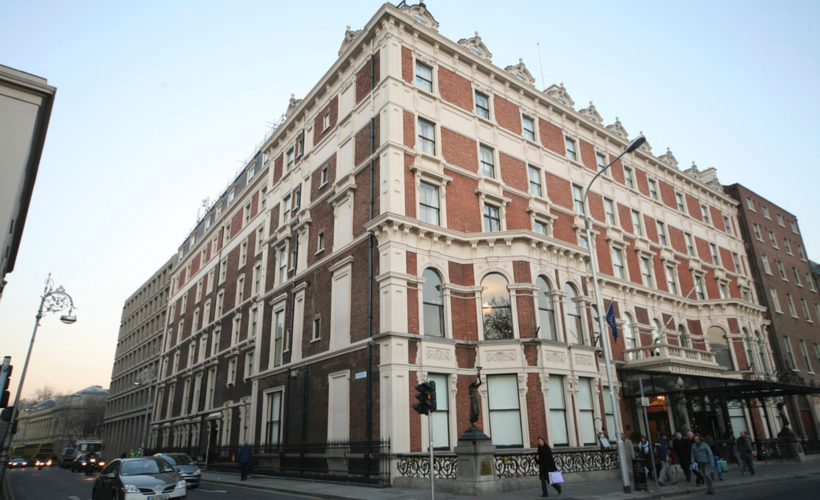 Be it a hotel or a long-term rental, accommodation in Dublin is notoriously expensive. Hotel room rates are at a record high, with the latest average rate of a standard room at €136.96 (approximately USD159) per night. If you're visiting Dublin with friends, your best bet is to share the cost of an Airbnb in or near the city centre.
If you aren't fussed about staying in the city centre, considering planting your roots on the outskirts. Dublin is a small county, so provided you stay somewhere along the bus, Luas (light rail), or DART (train) lines, it'll be pretty easy to get into the city. Howth and Dun Laoghaire are two beautiful seaside towns within close proximity to Dublin that I recommend. Of course, no matter where you choose to stay, it's always worth hunting out hotel deals on sites such as Living Social and Groupon. Those willing to give couch-surfing a go will also save themselves some cash.
Long-term visitors will likely struggle to find a cheap pad, owing to a lack of accommodation available to meet the demand. The average monthly rent for a single room in the city is €643 (approximately USD746), and even at that price, rooms are often miniscule and in poor condition. The nightmare that is the search for rentals in Dublin is well-documented, and the best tip I can offer is to start early, long before the college year begins in September.
Keep an eye on university noticeboards and online pages for room shares or consider renting a room in a family home (known as digs) to cut on costs. If commuting is an option, staying in the suburbs or in neighbouring counties such as Wicklow or Meath may save you some stress as well as cash.
Food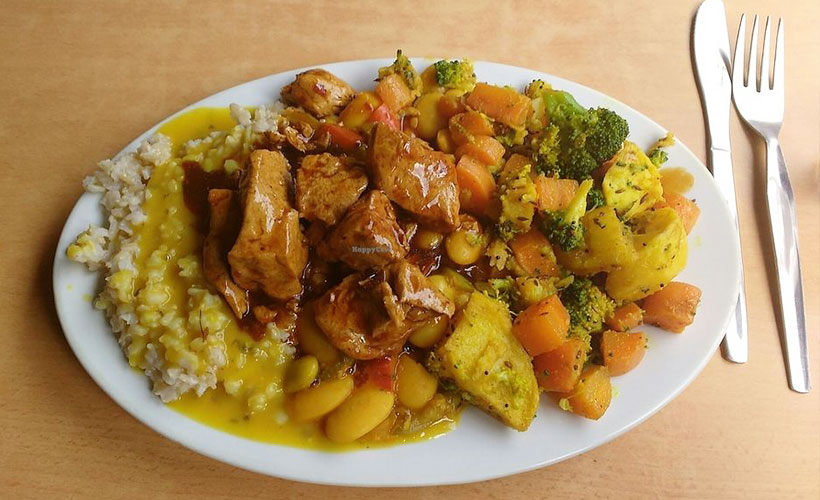 The cost of dining out in Dublin varies depending on where and when you choose to grab a bite. Lunchtime offers are aplenty and you're sure to stumble across them if you simply follow the students. Lolly and Cooks, KC Peaches, Chopped, Boojum Burrito Bars, and any supermarket deli counter are good choices for quality and affordable sandwiches, salads, and wraps. You also can't beat a good cheese toastie in Peter's Pub.
Govindas offers massive vegetarian plates for €6.95 (approximately USD8), while Yum Thai Noodle Bar and the Mongolian BBQ do cheap and extremely filling stir fry and noodle dishes for between €6.95 and €10 (approximately USD8-11.60). Luncheonette offers variety at a low cost, with a new menu of healthy dishes under €4 (approximately USD4.60) every few days, while the adorable and affordable Italian café Dolce Sicily is one of my new favourite spots to meet a friend for a hearty bowl of soup, pasta, or Italian pastries.
For dinner, avoid the sky-high prices of touristic centre Temple Bar and check out somewhere around the Dublin 2 area. Some personal favourite choices are grabbing a mouth-watering mezze platter to share at Jerusalem, anything on offer at Café Bliss (which has the added bonus of being BYOB), the €12 (approximately USD14) pizza and a pint on board the Big Blue Bus behind Bernard Shaw (weekdays 5-7pm), and the €5 (approximately USD6) Monday paella deal at Havana.
On weekends, I also love going to the farmer's market at the seaside town of Dun Laoghaire for some cheap local grub. Try the falafel, it won't disappoint! Of course, there are always discounts on offer across the city, so keep an eye on the aforementioned deal sites. Another way to save on dining out is to eat a bit earlier; many restaurants in the city offer great early bird deals.
If you're here for a longer stay, you're unlikely to be dining out every night. Lidl, Aldi, and Tesco are the best places to do a weekly shop and offer deals on fruit, vegetables, and meat. Though a bit pricier than the supermarkets, farmer's markets such as those in Temple Bar, Howth, and Dun Laoghaire offer delicious baked goods and organic produce.
Nightlife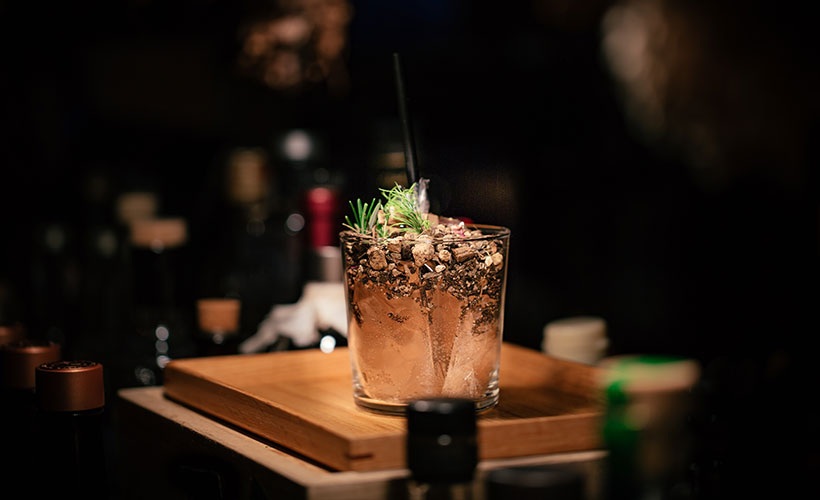 Dublin has become awash with trendy cocktail bars, but unfortunately, behind every delectable drink usually lies a €12 (approximately USD14) price tag. If you're trying to cut costs, pass these places by, along with tourist hotspot Temple Bar which is renowned for its rip-off prices. Diceys, O'Reillys, and The Living Room are known to be student magnets, predominantly because of their affordable drinks and regular deals.
If you prefer a more relaxed environment, try somewhere like The Porterhouse on the weekdays, or hunt out offers in any of the cosy and unassuming pubs in the city's side streets. When cocktails are on the cards, Capitol Lounge offers them from €5 (approximately USD6), while Sinnotts, 777, and Pygmalion offer two-for-one deals on certain days of the week.
Should you be lucky enough to catch a rare balmy evening in Dublin, head straight to the Pavilion (aka The Pav) at Trinity College. During the summer, this green area welcomes swarms of students, locals, and tourists alike, who can bring their own food and drinks to enjoy on the grass.
Concerts are expensive in Dublin, but many of the pubs offer live music several nights a week for little to nothing. The Bleeding Horse Pub and Whelans are two great choices. Alternatively, wander along Grafton Street for some free entertainment from one of the many buskers and street artists.
If you're in need of a warm beverage in a chilled environment, head to Accents. This cosy late night café has plenty of comfortable seating, perfect for snuggling up on with a mug of hot chocolate and a brownie.
Activities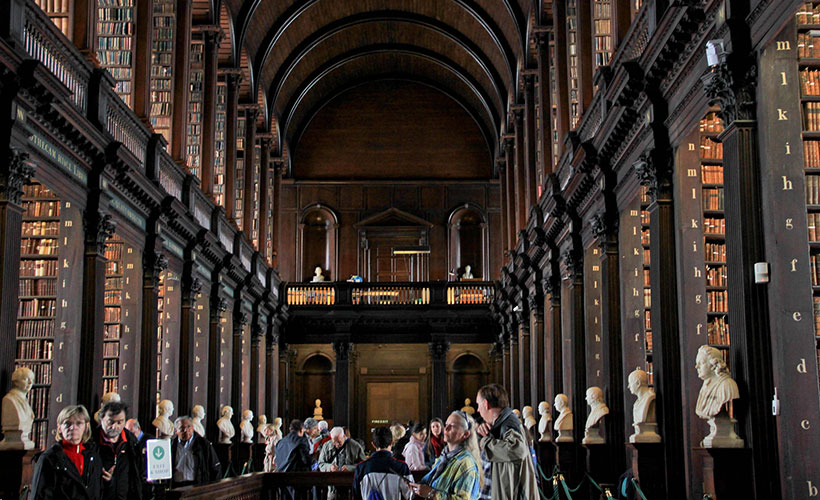 In the summertime, most of Dublin's best activities are free of charge. The city is home to several parks, including Stephen's Green, Iveagh Gardens, and Europe's largest urban park, Phoenix Park. All are perfect picnic spots while at the latter, you may even get a chance to watch a polo game or meet some of the park's wild deer.
Just a short DART journey from the city centre is Dun Laoghaire, where you can enjoy relaxing evening walks along the pier at any time of the year. Buying an ice cream cone from famous shop Teddy's is an absolute must there. North of the city, the cliff walk in Howth is also a wonderful way to spend some time in nature, as are the tranquil National Botanic Gardens.
While not within Dublin, the scenic neighbouring county of Wicklow is also worth a trip if you have time. Spots within it such as Glendalough and the quaint village of Avoca are stunning throughout all four seasons.
Indeed, Ireland is not renowned for having a tropical climate (or anything remotely close), so outdoor activities may be out of the question. Not to worry. The city homes plenty of free museums worthy of visiting, including the Natural History Museum (known as the 'dead zoo'), the National Museum of Ireland, the National Gallery, the Science Museum, Chester Beatty Library, the Hugh Lane Gallery, parts of Dublin Castle, and much more.
A walk around the grounds of Trinity College is also worth ticking off the list and is completely free. However, if you wish to view the Old Library and Book of Kells as many tourists do, it'll set you back €11 (approximately USD12.80).
History buffs may wish to check out Kilmainham Gaol Museum, where many of Ireland's revolutionary leaders were imprisoned and in some cases executed. A tour will provide a good overview of the country's history and costs just €8 (approximately USD9.30) including museum entry.
From pay-what-you-can yoga classes to free talks and lectures to kilo sales, there's always something happening in Dublin. Websites such as Eventbrite, Meetup, and Ticketmaster can help you find some of the more unusual events.
Transport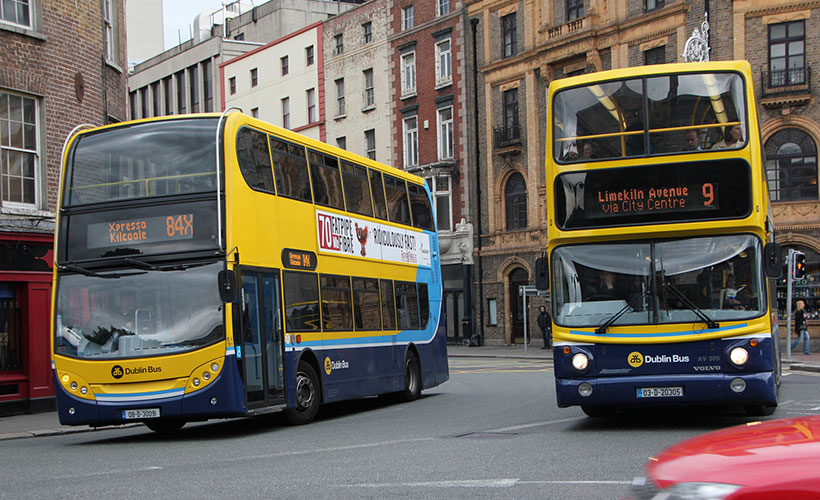 Dublin's city centre is small and walkable, so if you want to save on transport, slip on those trainers and get moving. Cycling is the next best option. Dublin Bikes is a city-wide bike rental service that allows you pick up and drop off your set of wheels at various stations for just a few Euro.
Dublin Bus, the DART Service, and the Luas are the three modes of public transport in Dublin, with lines extending beyond the city centre and into the suburbs and even Wicklow. If you choose to avail of this, purchase a Leap Card in order to get discounted prices and avoid the hassle of fumbling for change for a bus. Unfortunately, Grab and Uber don't exist in Ireland, but taxis are plentiful. They can be extremely expensive, however, so probably best avoided unless all other options are exhausted.
Get all the latest travel stories from Zafigo. Follow us on Facebook, Twitter, and Instagram.