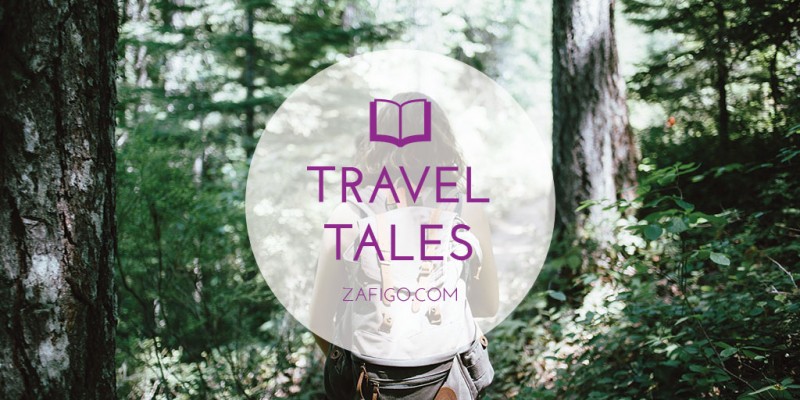 Let's get right into it.
#1 I get to plan the whole trip 
The first thing that excites me is the planning! Most people will dread this as it can be a stressful activity. Yes, it is stressful if done within a short time but I do this about four months in advance. The first decision is which country and when to visit. Lots of considerations need to be taken, such as flight availability, weather, places of interest, cost, and how to move around. Once I have decided on the destination, intensive research commences. It is indeed interesting to look for unique accommodations, off-the-beaten-path and free attractions. I will definitely draw a simple map to visualise the distances of all the places to visit. I make my plans as detailed as possible, but also keep in mind that hiccups can occur anytime, and alternatives can be taken. Or, if you're lazy to do your own detailed planning, you can check out tried and true routes and plans for your vacations at sites like Vacations Made Easy.
Here's a sample of my travel map. I use legends for simplicity, for example, if I'm visiting a beach, it is marked with a 'wave' icon.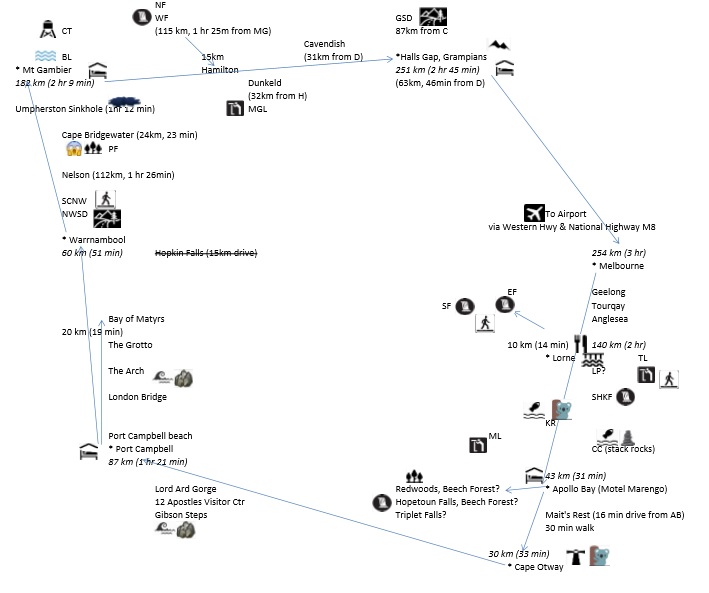 #2 I can decide on the members of my group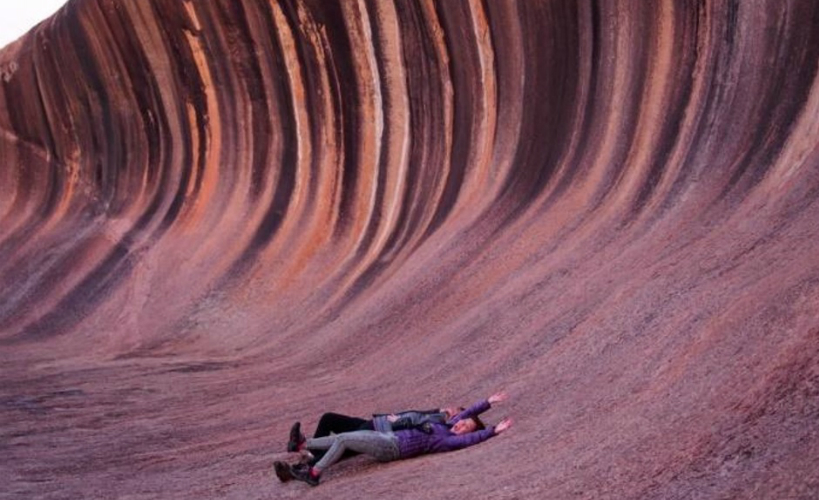 Normally, members of my travel group are my family. For overseas travel, ideally the numbers should be between two and four. Members' interests, mindset and attitude must be similar in order to avoid nasty conflict, which could turn the dream holiday into a nightmare.
#3 I go to wherever I want to go and do not need to rush from place to place
There is no specific itinerary that I have to follow; I create my own agenda and decide on the time to spend at each place. Usually, I plan each day to have sightseeing spots well spaced out so that we don't have to rush. Sightseeing should be done at a leisurely pace because the idea of a holiday is to relax and not to be stressed out.
We can stop as often as we like to take as many photos as we want. We may even visit some places twice, to see the day and night views. You won't be able to do this if you are on a tour.
#4 I start and end the day as per my own plan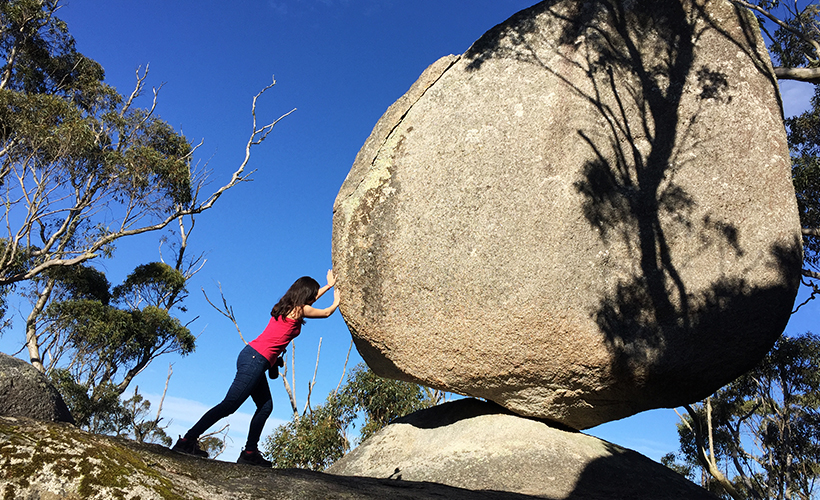 Some days, we start a little bit late so as to get good rest from the day before and usually, we end our sightseeing just before dinner. Nights are spent relaxing and resting. On tours, normally the day starts very early and ends very late.
#5 I can choose my own accommodations and eating place
It's fun to look for unique places to stay. So far, we have stayed in lots of cosy chalets, on a train in a farm, and a caravan by the beach. If we were to stay for more than one night, I would definitely look for places with fully-equipped kitchens.
When we are on the road, we will prepare sandwiches ahead and when we spot a nice place, we will stop to have lunch. What a way to have our meals!
Once we have reached our destination, we will then look for the local supermarket and get some food so that we can cook our own meal later. Of course, we do not cook all the time but also go out and savour local fare.
#6 I get to explore all types of transportations
We do hire cars regularly on our trips, but only in countries where it is safe to do so. We also rely on public transport and have explored all manners of getting around a locale – trains, buses, boats, and bicycles.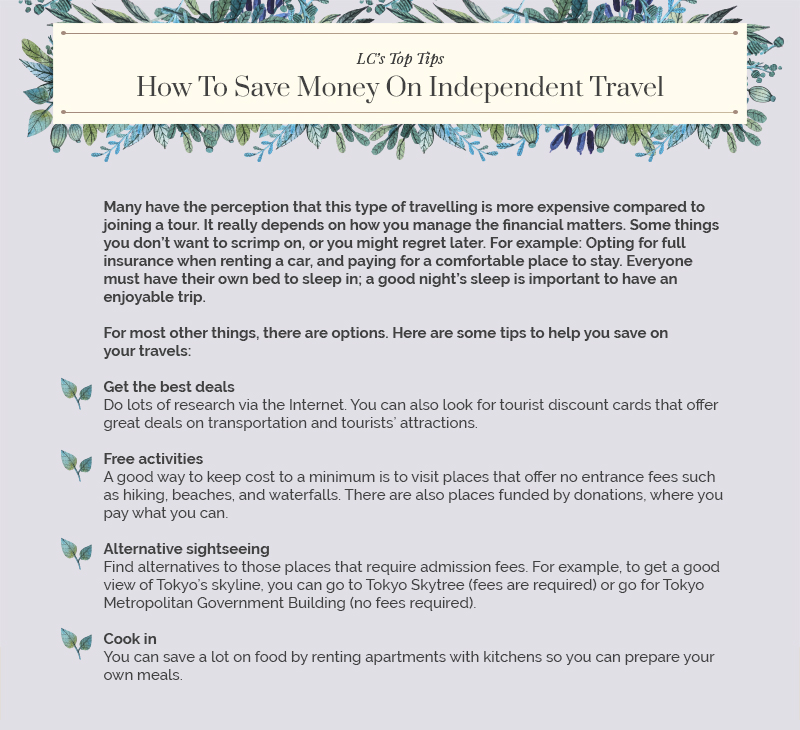 Independent travel does require more preparations but with good planning, ultimately it is a very satisfying way to head out and explore the world.
[Read our last Travel Tale: "7 Reflective Travel Qs To Ask Yourself Right Now"] 
Here's your chance to get published on Zafigo! We want your most interesting Travel Tales, from memorable adventures to heartwarming encounters, scrumptious local food to surreal experiences, and everything in between. They can be in any form and length –short stories, top tips, diary entries, even poems and videos. Zafigo is read by women travellers the world over, so your stories will be shared to all corners of the globe.
Email your stories to [email protected] with the subject line 'Travel Tales'. Include your profile photo and contact details. Published stories will receive a token sum.