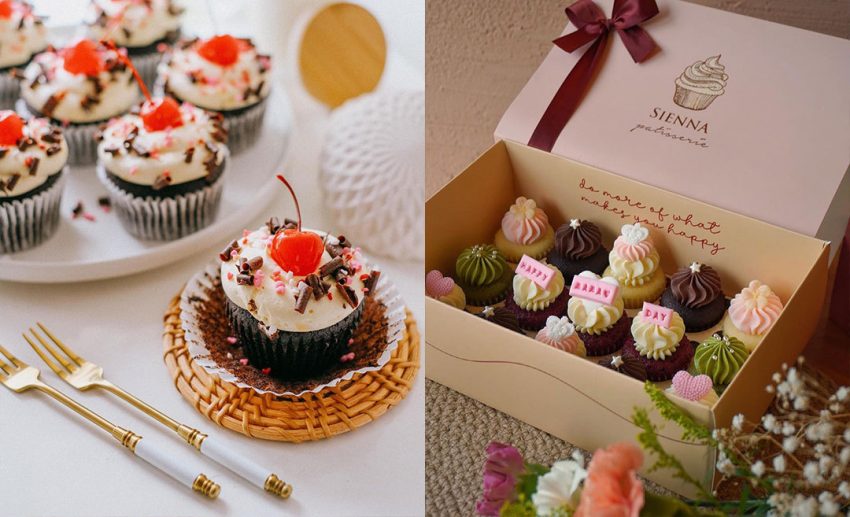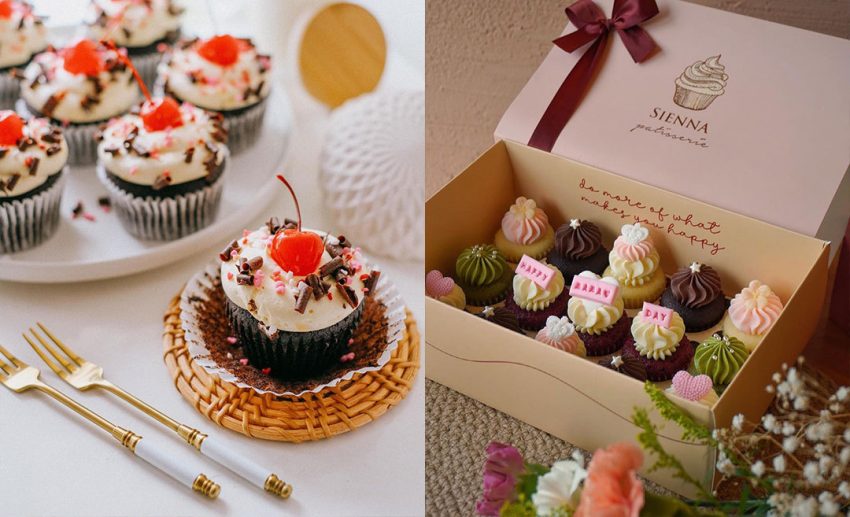 Subscribe to our new

Telegram

channel for the latest updates.



Cakes are an absolute delight to snack on and share, but sometimes, having a whole cake can cause guilt, which is why cupcakes are the way to go! They're cute and guilt-free, unless you have more than the recommended serving (which is how much, again?). These mini mouthfuls of joy are the perfect dessert and make delicious gifts as well, especially when they have sinful swirls of icing and eye-catching designs.
When it comes to Malaysia's dessert scene, cupcakes hit a sweet spot between our love for sugary goodness and Instagram aesthetics. And since today is Cupcake Day, we figure you'll be feeling that craving coming on. Check out this list of bakeries and home-based bakers around Malaysia specialising in adorably creative and creamy cupcakes:
1. bitter/sweet
Available in: Kuala Lumpur, Klang Valley
From buttercream blossoms to handcrafted sugar art, the cupcakes at bitter/sweet are straight out of a fairy tale. The home-based business is run by cake artist Tan U-Mae, whose custom-made cakes have become a showstopper at weddings and special occasions.
The elegant toppings are all handcrafted to incredible precision, and they look as gorgeous as they taste. For an all-time favourite flavour, go for the Belgian chocolate.
---
2. Wondermilk
Available in: Klang Valley
Wondermilk was one of the pioneers of Malaysia's cupcake craze during the early 2000s, and it's clear to see why the moment you step into their store in Damansara Uptown. Their bite-sized desserts are on display all day, full of swirls, sprinkles, and smile-inducing character designs.
With more than 30 flavours in their repertoire, you'll be left spoilt for choice! That said, perennial favourites include chocolate, red velvet, butterscotch, and pandan gula Melaka (a Malaysian flavour combining screwpine leaves and palm sugar). Pop over during festive celebrations, and you'll find boxes of thematic cupcakes and mini-bite sets ready to brighten any party.
---
3. Bisou Bake Shop
Available in: Klang Valley
For artistic cupcakes to thrill your inner sweet tooth and Instagram feed, head to any one of the Bisou Bake Shop outlets. Their flavourful menu of cupcakes make a perfect anytime treat, with nine flavours to choose from, such as Red Velvet, Vanilla Sky, and Dark Secret, to name a few.
Not atas (Malaysian slang for premium) enough? Try their Luxe collection with extra toppings ranging from Lotus Biscoff to brownies and Nutella.
Apart from baking light desserts that are just the right amount of sweetness, Bisou also shows off their playful side with seasonal flavours like sirap bandung (a mixture of rose syrup and condensed or evaporated milk), Milo, and pineapple tart. Yum!
---
4. Cupcake Season
Available in: Klang Valley
It's always springtime at Cupcake Season, and the online bakery is flourishing with garden-themed frosted rosettes. While they make themed cupcakes featuring popular characters and whimsical animals, their buttercream blooms are a must-have. We're particularly obsessed with their signature cupcake bouquet that's nothing short of an elegant and edible gift for dessert lovers.
---
5. The Buttercream Factory
Available in: Klang Valley
The Buttercream Factory rolls out fresh butter cakes and petite desserts using quality ingredients such as premium butter, non-bleached organic flour, and free-range eggs. They have since added Belgian chocolate cake to their menu.
If their box of six sweet creations isn't enough, you can go big with their indulgent Dessert Treat Box, which comprises four cupcakes, cake pops, and shortbread cookies. If that's not enough, also in the box are generous sprinkles of marshmallow, meringue, pretzel, and chocolate bits! Cupcakes, cake pops, and cookies – what's not to love?
---
6. Nancy Cakes, Ipoh
Available in: Perak
Care for a dose of nostalgia? Many are unaware, but Nancy Cakes has been crafting their good ol' homemade butter cakes for residents of Ipoh since 1956. Their adorable cupcakes are made to order, piped with colourful and detailed buttercream icing.
Decadent and melt-in-your-mouth, their legendary grandmother-esque recipes have not changed for over five decades. Yet, it is this lip-smacking legacy and their traditional-style butter cakes that keep customers coming back for more.
---
7. La Vanille Cupcakes & Macarons
Available in: Penang
Cupcakes and macarons steal the sugary spotlight in this little dessert house hailing from sunny Penang. Their cupcake decorations are whimsical and wonderfully thematic. Think rainbow unicorns, animals, cartoon characters, and even KFC chicken buckets.
La Vanille has also been designing one-of-a-kind cupcake designs for weddings, baby full moons, birthdays, and festive celebrations. Some of their most popular flavours are strawberry, blueberry, and red velvet, so sink your teeth into those.
---
8. Oven and Chalice
Available in: Penang
It's a pastel paradise with Oven and Chalice, especially when it comes to their cupcakes. Made from moist Belgian chocolate with ganache, their designs are minimalist and made to order. If The Avengers, Powerpuff Girls, Pokemon, or classic swirls don't catch your fancy, they can create different themes, toppings, and adorable characters to your liking.
Though, it's not strictly cupcakes at Oven and Chalice! The online bakery also does fashionable mirror glazed desserts, cake pops, and bombshell piñatas (a sugar-loaded explosion of cake, marshmallows, chocolate, pretzels, and confectionary).
---
9. Sienna Patisserie
Available in: Johor
Sienna Patisserie specialises in 'babycakes' – a small batch of cupcakes baked using premium ingredients sourced from France. Located in Johor Bahru, they often put up posts on social media regarding order dates to collect pre-orders, which come in boxes of nine and 15.
Each cupcake comes with lovely swirls of frosting and fondant toppers, guaranteed to make dessert lovers swoon. Their assorted flavours of the day range from red velvet to salted caramel, chocolate mint, matcha green tea, white raspberry chocolate, and more.
---
10. Mangkiu Bakes
Available in: Kota Kinabalu, Sabah
Eager for a sweet affair in Kota Kinabalu? Treat yourself to handcrafted cupcakes at Mangkiu Bakes, a cosy cake shop that knows a thing or two about baked goodies. Their floral cupcake collection is adorned with beautifully piped flowers, succulents, and bouquets, while their intricate 3D fondant figurines come in anything that captures the imagination.
Their primary flavours include classic butter, chocolate fudge, and orange chocolate. If you're in the mood for bold flavours, we suggest you try the hummingbird cheese, banana caramel, or brownie.
43277, 44557, 37369
Follow Zafigo on Instagram, Facebook, and Twitter. Sign up for our bi-weekly newsletter and get your dose of travel tales, tips, updates, and inspiration to fuel your next adventure!