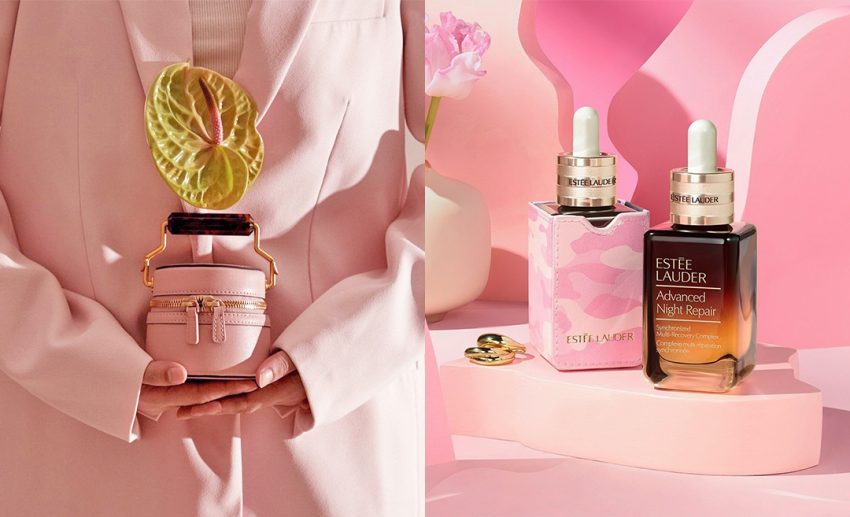 Subscribe to our new

Telegram

channel for the latest updates.



When was the last time you took a minute and felt your lady lumps? It's known that breast cancer has the highest mortality rate amongst Malaysian women according to the World Health Organization. It is so common that many of us likely know at least one brave warrior who's waged a battle against this illness. Be it any female in our lives or mutual friends, it is an almost unavoidable illness that women will need to spend their entire existence looking out for the danger signs.
Breast Cancer Awareness Month, also known as Pinktober or Pink October, is held worldwide in October. Here, we've gathered six fun and different activities for you to support the cause. The featured brands have pledged specific percentages of their profits to be donated to various breast cancer organisations in Malaysia, so spread the word and try out some of these fantastic offerings.
1. Indulge for a cause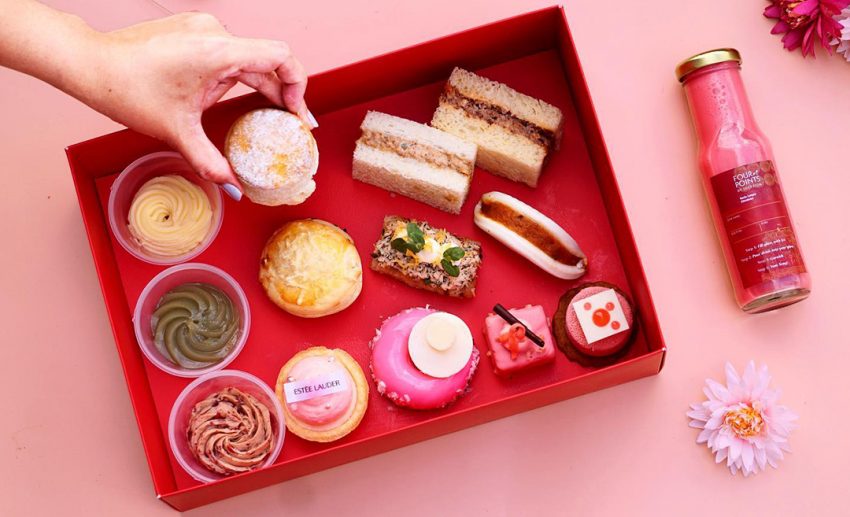 Shangri-la Kuala Lumpur
Shangri-la KL's annual Pink Afternoon Tea Set never disappoints, and this year is no different. Accompanying a 5% profit pledge to Breast Cancer Welfare Association Malaysia (BCWA), the pretty-in-pink tea set is priced at RM84.
Each hi-tea set comes with a complimentary limited-edition Pink Courage Pin from Bowerhaus, and additional pins can be purchased for RM20. Send a WhatsApp message to request their full menu, make a reservation, or deliver the tea set.
The RuMa Hotel and Residences
The RuMa Hotel and Residences have whipped up their rendition of a pink-themed hi-tea set aptly named the Merah Jambu Afternoon Tea. Their menu offers generous flavours of petit fours (bite-sized confectionery) and savouries to be accompanied with either champagne or tea.
Priced at RM150, the hi-tea set is available until the 31st of October 2021, and 10% of the earnings will also be donated to BCWA. This set is available for dine-in from 2:30pm to 4:30pm on weekends only, so book a table online to avoid disappointments!
Four Points by Sheraton Kuala Lumpur Chinatown
Adding an oriental twist to their Pink October Chinatown Flair Afternoon Tea, Four Points by Sheraton introduces distinctly Malaysian-Chinese flavours to contemporary British delights! Priced at RM138 per set with 20% of proceeds to be donated to the National Cancer Society Malaysia, the hotel has collaborated with The Estée Lauder Companies Malaysia to include a Pink Beauty Kit worth RM85 for each purchase of the tea set.
Incorporating local flavours found in KL's Chinatown district, you get to taste popular street food flavours in their savoury bites, such as the Char Siew Chicken with Sriracha Aioli Sandwich Fish Paste Bao, and Plain & Scallion Cheese Scones paired with kaya jam, clotted cream, and adzuki bean butter. Order the tea set via their website or make a reservation to dine in instead.
BEAST by BIG
Going by Pink ChariTEA in what the restaurant is calling BrEAST Cancer Awareness Month, is this beautifully curated menu of pink-themed treats from BEAST by BIG. Sink your teeth into savoury bites such as the Ebi Fry Bao with gochujang mayo, and a Fresh Fig Waffle. Meanwhile, sweet treats are all tickled pink with the likes of Cherry Profiteroles, Pink Macarons with lemon white chocolate ganache, Peach & Berries Gateau, and Dorayaki with sakura pastry cream and adzuki bean. Yum! At just RM158 per set (good for two), 20% of proceeds from the sale of each Pink ChariTEA will go to the BCWA.
2. Stock up on skincare and makeup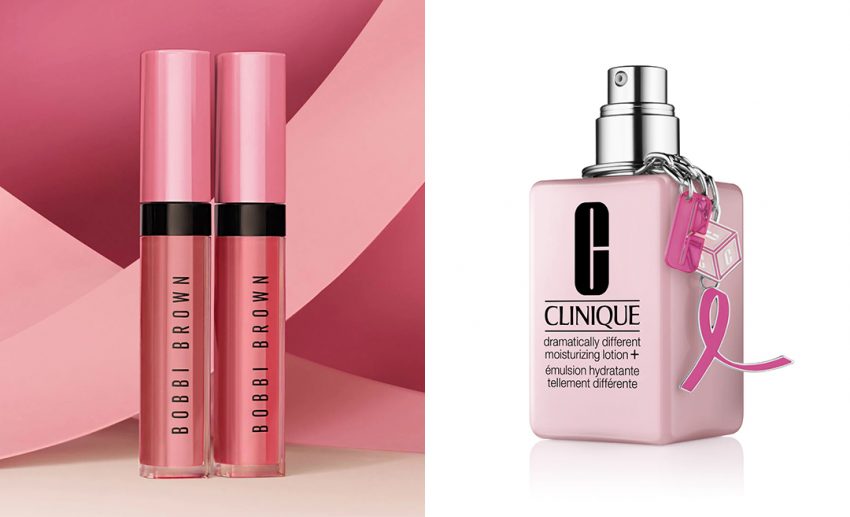 Estée Lauder
Founded in 1992, The Estée Lauder Companies Breast Cancer Campaign champions lifesaving research, education, and medical services to make the world breast cancer-free. They've launched their best-selling Advanced Night Repair Serum this year with a limited-edition Pink Ribbon Sleeve. This year, 20% of each purchase goes to support various breast cancer research organisations in Malaysia, which you can find out more about here.
Clinique
Sporting a pastel pink packaging and dangling keychain of a pink ribbon and Clinique's logo, the Dramatically Different™ Moisturizing Lotion+ is a staple on vanity tables worldwide. Half of the profits from each sale will be donated to various breast cancer research organisations. The limited-edition 220ml bottle is available for purchase on their website or in stores for RM210.
Bobbi Brown
Pucker up your lips and apply a glossy coat of Bobbi Brown's Powerful Pinks Crushed Oil-Infused Gloss Duo! This lipgloss set features the colours Love Letter and Romantic and are available for a limited time only. Priced at RM145, all profits earned in your purchase will be channelled to the Breast Cancer Research Foundation. You can opt to purchase this lip duo on Lazada or at various Bobbi Brown outlets nationwide.
Watsons Malaysia
Watsons Malaysia is currently running a campaign named Positively Pinktober in collaboration with the BCWA. Featuring pharmaceutical and makeup essentials, you'll be happy to know that this promotion will be available for both in-store and online purchases. Take a look at their participating brands' products here.
3. Splurge on designer collections
Alia B
Malaysian fashion designer Alia Bastamam chose to extend her support to celebrate children and the future they hold for Pinktober this year. As Childhood Cancer Awareness Month was in September, Alia collaborated with Dhan Illiani, a multidisciplinary artist, to create Sincerely, Adik. The featured artwork shows Dhan's hands playing Cat's Cradle, and with a keen eye, you can picture a butterfly from the rubber bands. Dhan expresses that the butterfly and rubber bands represent the fluidity and continuous change of children growing their wings. Like what you see? Shop the line here.
Bonia
In honour of Pinktober, Bonia has curated a capsule collection titled B-Pink, consisting of handbags, accessories, and shoes in pink shades and accents. For this exclusive collection, Bonia has promised 10% of the collection's proceeds to be donated to the BCWA. Been thinking of getting a new handbag recently? Now's the time to do so (and for a good cause!). Shop the collection on their website.
Bowerhaus
Partnering with d.d collective, Bowerhaus paired their limited-edition Pink Ribbon brooch with d.d collective's soft scarves to raise funds for Pinktober. Through Know Your Lemons Foundation and Kuching Food Aid, Bowerhaus aims to help promote early detection amongst Sarawakian women in the most rural areas of Malaysia. Shop the collection here.
Ralph Lauren
Pink Pony is Ralph Lauren's global initiative in the fight against cancer. The collection features Ralph Lauren's signature pony silhouette, but this time, in a lovely pink colour against navy hues. From hoodies to tees, this collection is suitable for both men and women. Shop the collection on Lazada.
4. Go on a staycation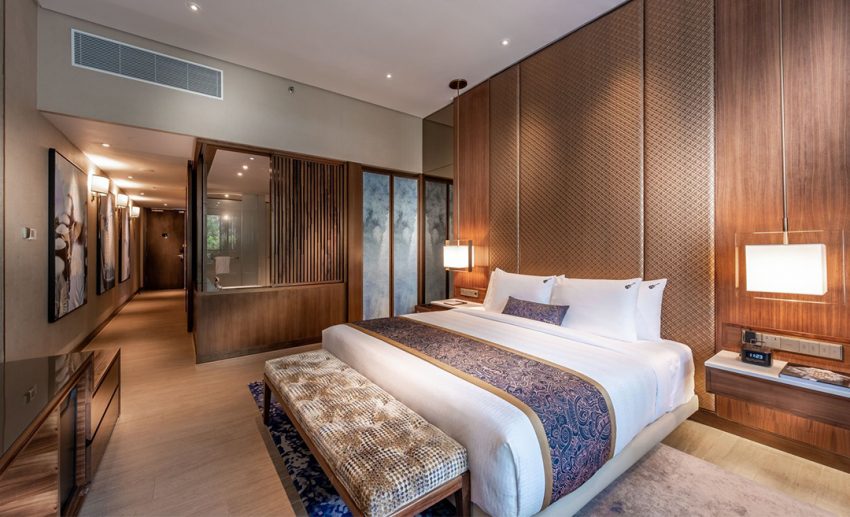 Now that we can travel interstate, Hard Rock Hotel Desaru Coast beckons with their Pinktober Special Room Offer. The room will be all decked out in pink, and guests get to enjoy an abundance of activities. Show off your jamming skills with the custom pink Fender® guitar and enjoy a relaxing pink-themed high tea later.
Don't forget to redeem complimentary tickets to Adventure Waterpark and buy Hard Rock's Pinktober merchandise at 10% off! Hard Rock Desaru Coast promises that 10% of the revenue received will go to the Breast Cancer Support Group Johor Bahru.
5. Toast to taking care of your health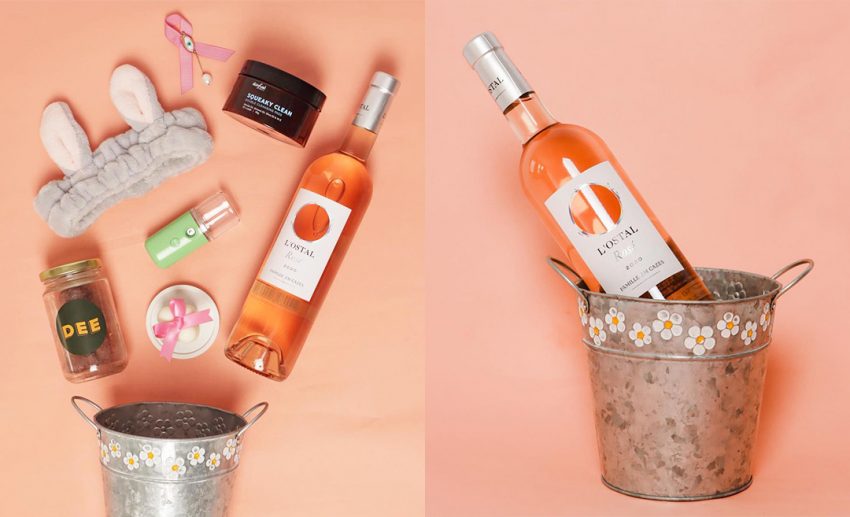 There's nothing quite like a relaxing night in after a long week. Enter Pour Decisions — a wine subscription that's teamed up with three other women-led Malaysian brands to put together this little bucket of sunshine available just for Pinktober. Taking centre stage is a sweet L'Ostal Rosé 2020 curated by Pour Decisions (naturally, a rosé is a perfect pick), and the rest of the bucket features a jar of Squeaky Clean (cleansing pads) from Skinfuel, Beetroot Bliss Balls from Dee Snacks, and a mini bubble candle from Bolide + Co.
Now, for the important bit. Available at just RM199, RM8 from the sale of each bucket will go towards the Breast Cancer Foundation to support patients need. We suggest pre-ordering your bucket now as they're limited. Once you get them, kick back in the tub with a flute of the rosé and snacks, light the candle, get squeaky clean, and give yourself a breast self-examination.
6. Get your girlies checked!
Although not as glamorous compared to the other activities on this list, it's probably the most important of all. It's essential to go for a breast screening procedure to protect ourselves. During Pinktober, many hospitals have promotions for mammograms and health screenings:
● Gleneagles Hospital Kuala Lumpur offers breast screening promotions alongside comprehensive wellness screening. Their services range from RM176 to RM1497.
● Sunway Medical Centre is offering 3D mammograms at RM 266 for ladies aged 40 years and above.
● Pantai Hospital Kuala Lumpur offers breast screening packages from RM140 (ultrasound only) to RM 440 (mammogram with ultrasound and a consultation session with a specialist).
● Until the 29th of October 2021, Beacon Hospital accepts women aged 40 years and above for mammograms for RM39 only. Be quick, and book your session online!
● Women from low-income households are eligible for free breast screening services at any Klinik Nur Sejahtera located nationwide. Find out more about the subsidy here, and remember to call up your nearest Klinik Nur Sejahtera to book a session.
Follow Zafigo on Instagram, Facebook, and Twitter. Sign up for our bi-weekly newsletter and get your dose of travel tales, tips, updates, and inspiration to fuel your next adventure!