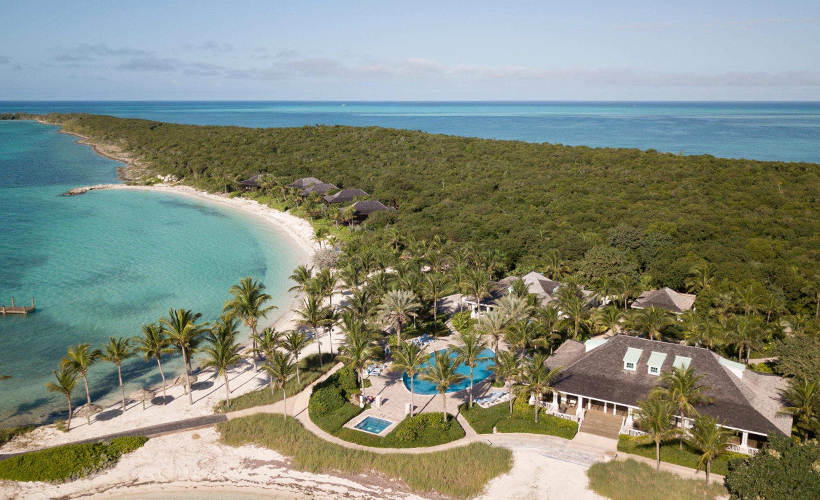 Subscribe to our new 

Telegram

 channel for the latest updates.
While most of our favourite hotels are repurposing and pivoting in these challenging COVID-19 times, Netflix's new show The World's Most Amazing Vacation Rentals makes a strong case for staying in private homes when the pandemic is over. If you didn't already binge through all eight episodes, the part home design, part travelogue follows three hosts as they stay in 24 dwellings around the world, each with something unique to offer. 
The hosts, Jo Franco, Megan Batoon, and Luis D Ortiz, are a mix of a travel writer, a DIY designer, and a licensed real estate salesperson. So they're pretty well versed in the travel and real estate region. And if you haven't the time to watch through the Netflix original, or just want a refresher of the most amazing spots visited on the eight-episode journey, we've listed our favourites so you can bookmark them and (hopefully soon) book a stay for yourselves! 
The Bird's Nest, Firefly Eco Lodge
Bali, Indonesia
The first entry on our list is also the first accommodation shown on the binge-worthy Netflix original. And while most would say you shouldn't settle for the first property you see, Firefly Eco Lodge certainly proves to be an, exception to the rule. Right in the heart of Bali's rice fields, down a secluded path just minutes from Central Ubud, at The Bird's Nest, you'll be sleeping cosy and high above everything. 
Similar to a bamboo woven bird nest, this is the top bunk with the best views that requires some skill to reach. There's a bit of a hike through the rice fields to get there, a ladder (yes, a ladder, not stairs) that takes you to the top and some wild animals that might pay you a visit (think lizards and fireflies, nothing too hazardous). But the chance to experience Bali in all its natural glory? Now that's an experience money can't buy. This unique stay starts at USD25 per night via Airbnb (approximately RM105).
G Bar M Ranch
Montana, USA
In the second episode of the series, we're introduced to an actual cattle ranch in the United States nestled in Montana's Bridger Mountains. Here, guests will find the Rocky Mountain scenery right outside their window and a trout-filled stream outside the door. With 30,000 acres of open countryside checker-boarded with leased mountain range and owned valley meadows, the panoramic views just get more awe-inspiring the higher you ride. It's a true cowgirl adventure over at the ranch.
In operation since 1900, the ranch has welcomed guests since the early 1930s. A great change of pace, and one of the hosts' personal favourites, you'll find the ranch life a great change of pace and wonderful opportunity to reconnect with nature. Expect five individualised private bedrooms with hand-sewn quilts, rustic authentic decorations that scream farmhouse chic, and cowgirl living. As they proudly say on their website, it's horsemanship and hospitality at its best. Book your working stay over at G Bar M Ranch's official site. 
Angeleyes
St Martin, Netherlands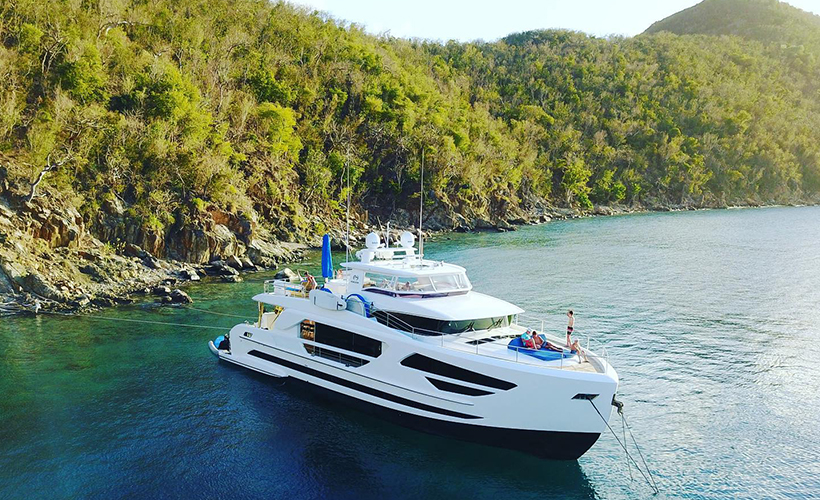 Yacht time, anyone? Off the coast of the small island of St Martin, split between Netherlands and France, The Most Amazing Vacation Rentals takes us to the luxury end of things with a chartered yacht. 
Go offshore for your own adventure with the 85-foot yacht that is Angeleyes. The large deck doubles up as a dining space, making it ideal for casual meals and entertaining alfresco. Above, the open flybridge is the perfect space for guests to relax with multiple seating areas, a large jacuzzi, full bar, and pop-up outdoor TV that can swivel 360o to enjoy at any angle. 
Fresh and chic, Angeleyes accommodates up to 10 guests in five lavish cabins (two kings and three queens), each with its own private ensuite. Staffed with four in-yacht local crews and a chef, all water activities are also included in its hefty USD10,000-a-night price tag (approximately RM42,000). 
Lucky Ranch Snow Igloo
Pelkosenniemi, Finland
This episode was probably one of the hardest to pick a favourite from as all three highlighted dwellings were truly unique. Want to sleep in a real cave? They've got you covered with a 6,000 square-foot luxury rental that is Beckham Creek Cave. Want a splash of artsy and fantastical? There's the Alice in Wonderland-like Mexican apartment complex called Quetzalcoatl's Nest. 
But if we had to put our money on only one, it would have to be the real life igloo experience with Lucky Ranch Snow Igloos. Located in Pyhätunturi and situated on the beachfront, this property has a restaurant, a bar, a shared lounge, along with free Wi-Fi. 
Every winter season, the owner builds multiple igloos on the property with blocks of ice and packed snow. If you get lucky, all you have to do is step outside of the gorgeous lakeside igloos and marvel in the spectacular Northern Lights. Stays at the Lucky Ranch Snow Igloo go for USD155 per night (approximately RM651) for two to four persons. 
Cuveeé's Royal Island
Bahamas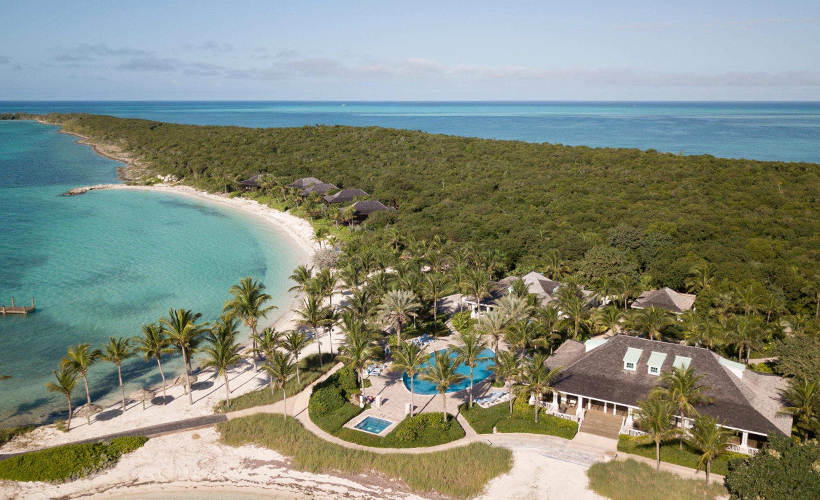 Private island in the Bahamas? Say no more. We. Are. There! The private Bahamanian isle includes the most exclusive VIP service on the entire series. Equipped with five beachfront bungalows, eight bedrooms, and nine bathrooms to accommodate up to 18 guests, your stay on the island will definitely make you feel like a royal. 
A stay here entails having a 15-person staff and personal concierge service who'll assist with booking excursions like jet-skiing, snorkelling, boat tours, spearfishing, massages, yoga, and your what-have-yous. Plus, you'll be connected with a private chef, who'll work with you ahead of the trip to curate a menu based on your personal tastes and needs. 
Flanked by palm trees and stunning blue water, the 40-acre isle functions as a personal private island to whoever rents it, and earns itself one of the top eight spots of dream vacations to book at USD16,000 per night (approximately RM67,200).
Seasons Niseko
Niseko, Japan
Let's face it. Any Southeast Asian traveller looks up food options before they click on the 'book now' button. It's a quintessential part of choosing where to stay! And growing up in Asia, we're most certainly spoilt for choice right at home. So why should our travel experience not afford us the same? Set among the stunning landscapes of Annupuri and Higashiyama, is the 6-star luxury accommodation that is Seasons Niseko. And their fare won't disappoint.
The mountain chalet is decked in world class furnishings and amenities, sweeping views, and as its website boasts, a world-leading guest experience for the most discerning vacationers. An expansive lot of almost 6,000 square feet of living space, Seasons Niseko fits up to 13 persons with five beds, five baths, an indoor heated swimming pool, a movie theatre, a full bar, and a fully-appointed chef's kitchen with a Michelin-Star chef to boot. A stay at this exquisite chalet will set you back USD5,500 per night (approximately RM23,101).
Alpaca Tree House
Atlanta, USA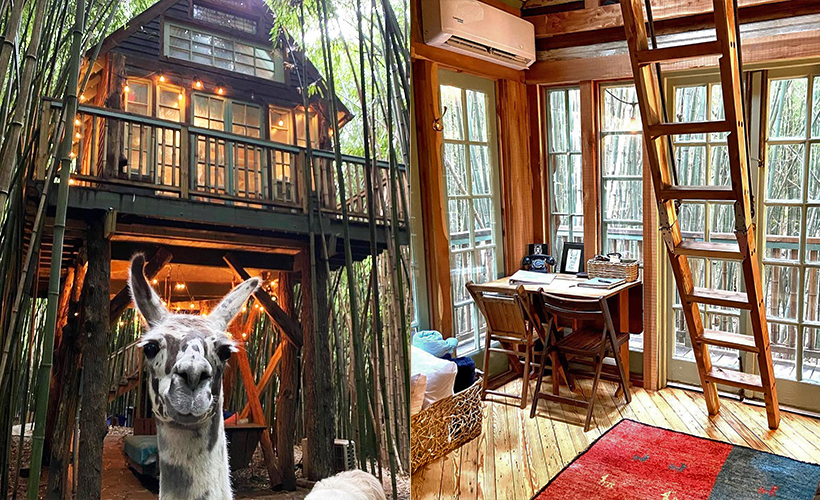 You'll be high above the forest floor during your stay at the Atlanta Alpaca Treehouse, tucked into the heart of a magical, 80-year-old bamboo forest. The reclamation project is made of restored materials and stands in the middle of a working farm in the forest. 
Home to several rescued llamas and alpacas, that guests are allowed to interact with during their stay, the 240-square-foot home has two beds, 1.5 baths, a wraparound terrace, outdoor lounging areas, and the freedom for guests to tap into their inner child. And all for only USD340 per night via Airbnb (approximately RM1,428)!
Hale 'Ae Kai
Hawaii, USA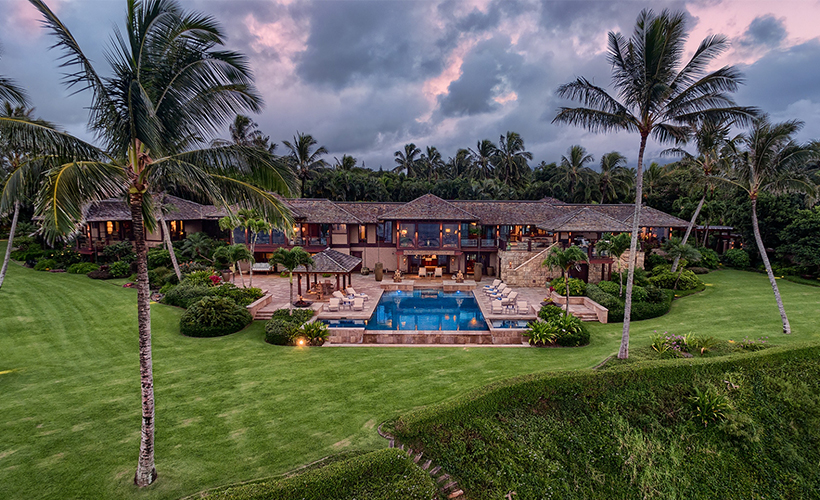 Situated on 15 lush acres of Kauai's north shore, Hale 'Ae Kai boasts being one of the finest estates in all of Hawaii. Probably amongst the luxe of the luxe from the Netflix original, Hale 'Ae Kai is a sprawling beachside resort-style residence featuring four separate villas, six bathrooms, access to a private secluded beach, pools, spas, jacuzzis, and much more. 
In addition to the gorgeous surroundings, the 15-acre estate is divided into four pavilions that are connected by ornate wooden bridges. Equipped with hardwood floors, vaulted ceilings, colourful furnishings, and the incredible Bali-inspired furniture and fittings throughout the property – it's stunning. Add to that the spectacular views of the turquoise Pacific Ocean, Secret Beach, and the historic Kilauea Lighthouse, Hale 'Ae Kai truly is a one-of-a-kind property worthy of its USD14,000 per night starting price (approximately RM58,792).
The World's Most Amazing Vacation Rentals is available to stream on Netflix now.