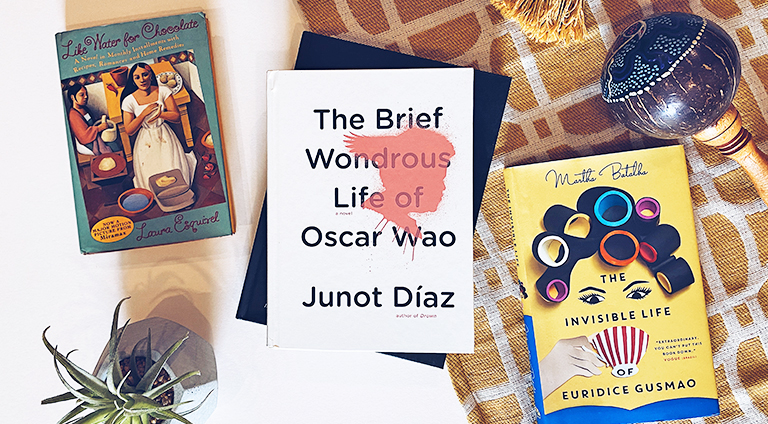 Subscribe to our new

Telegram

channel for the latest updates.


Another month has given us the opportunity to bring you more episodes of the Busy Reading Books (BRB) Podcast. With new episodes released on Wednesday on every platform where you get your podcasts, host Marina Mahathir takes you on adventures around the world through some of her favourite books.
Scroll down to catch up on all the May episodes.
Episode 8 | Japan: Land Of The Rising Authors
Having spent some years living in Tokyo, Japan in the 80s, Marina reminisces on her time there by taking listeners into the world of Japanese authors. From timeless classics and contemporary works to some of the country's forefront feminist writers, she lists some of her must-reads that are available in translation. Marina's reading list for this episode includes Breasts and Eggs by Mieko Kawakami, The Lonesome Bodybuilder by Yukiko Motoya, and Palm of the Hand Stories by Yasunari Kawabata.
Episode 9 | Is Listening The New Reading? With Sharon Bakar
Audiobooks have become quite the thing of recent times as reading seems to get harder and harder to do as our lives get busier with each passing day. Audiobook services like Audible are all the rage with their expansive selection of books made available to anybody to listen to at any time, from anywhere in the world. In this episode, Marina speaks to bibliophile, author, and freelance writer Sharon Bakar about audiobooks, how they stand up against traditional print books, as well as the future of reading. Some audiobooks mentioned in the episode include On Earth We're Briefly Gorgeous by Ocean Vuong, The Mermaid of Black Conch by Monique Roffey, and The Garden of Evening Mists by Tan Tan Eng.
Episode 10 | Beyond Coelho: Books to Read to Understand Latin American Culture
Latin America is teeming with literary talents and a lot of them have left their mark on the world with both classic and contemporary literature. These authors, like Gabriel Garcia Marquez and Isabel Allende, bring you into the rich and colourful world of Latin America, taking you on a vivid journey through their respective countries and cultures. In this episode, Marina brings up a vast selection of works that give you a distinct look into Latin American histories, voices, and views, with titles like Lost City Radio by Daniel Alarcón, Like Water For Chocolate by Laura Esquivel, and Breath, Eyes, Memory by Edwidge Danticat.
Episode 11 | Talking Literary Recognitions & Southeast Asian Storytelling with Ling Low & Joshua Kam
If there's one thing we love as Malaysians, it's hearing about our talented countrymen and women getting the international recognition they deserve. This week, Marina speaks to two very gifted Malaysian storytellers – writers Ling Low and Joshua Kam – about what it's like to be nominated and win international prizes and awards for their work, how important these prizes truly are, and the future of Malaysian writing. In this 53-minute episode, the trio mention some of their favourite works including Ponti by Sharlene Two, Black Water Sister by Zen Cho and Creatures of Near Kingdoms by Zedeck Siew.
Follow Zafigo on Instagram, Facebook, and Twitter. Sign up for our bi-weekly newsletter and get your dose of travel tales, tips, updates, and inspiration to fuel your next adventure!
[zf_post_boxes widget_hide_desc="true" num_post="3″ post_id="42899, 41406, 42238″]