[vc_column_text]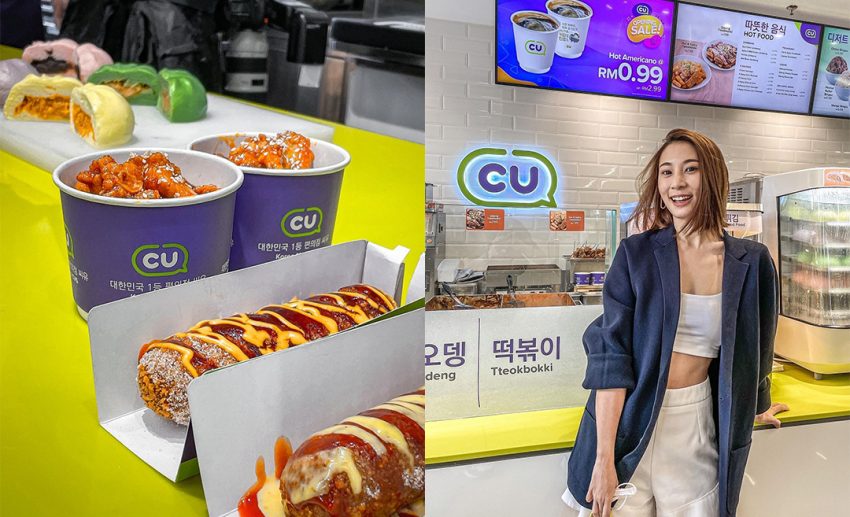 Subscribe to our new 

Telegram

 channel for the latest updates.
Annyeonghaseyo! If you've been active on social media lately, you might have come across a store sending Malaysians on a shopping (and queuing) frenzy. K-culture has hit Malaysian shores with wave after wave for a while now, and Centrepoint Shopping Mall in Bandar Utama isn't going to miss out on this trend. CU is a South Korean convenience store that's just opened its doors to the Malaysian public. Yesterday, in fact, on the 1 April, 2021!
What can you find at CU?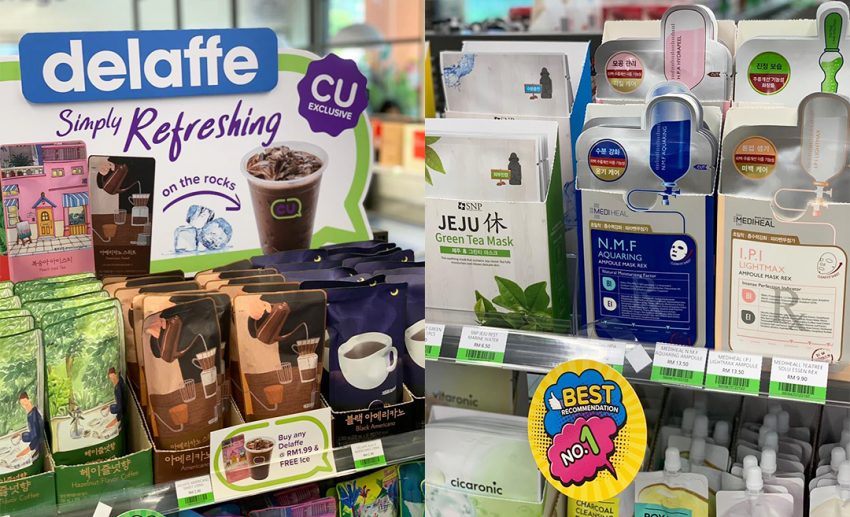 Being Korea's top convenience store franchise, CU sells a wide variety of imported South Korean snacks and skincare. If you're a sheet mask fan, you can opt to stock up on K-beauty brands that can't be found anywhere else. On top of the imported food products, CU sells their own line of packaged snacks, food, and drinks to-go. Our Muslim friends can happily note that all products sold here are halal. 
There's a limited-time promotion running until 4 April 2021, with prices slashed by up to 33%. Now's definitely a good time to visit before things go to their regular retail pricing (do note that the prices below are promotional prices).
Must-try food and snacks at CU
Double Up Pumpkin Soft Serve, RM4.99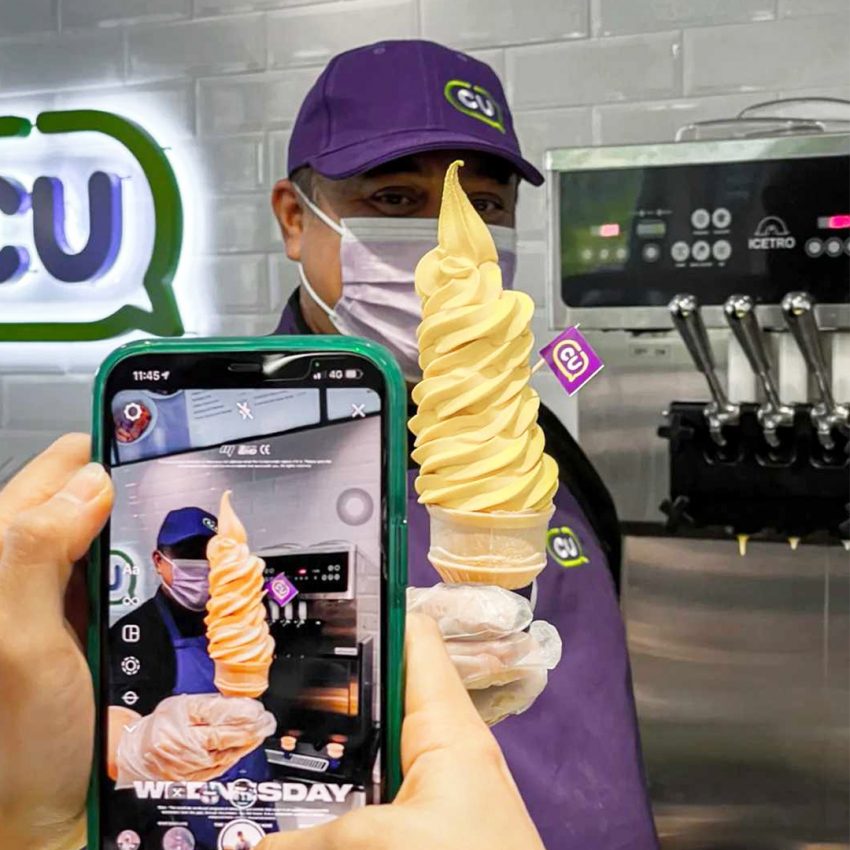 The milky goodness of CU's Double-Up Pumpkin Soft Serve perfectly complements the slightly sweet pumpkin flavour, and its towering height is an enticing sight for those who prefer bigger dessert portions.
Korean Fried Chicken, RM8.99
View this post on Instagram
Hands down one of CU's top-selling hot food items, their Korean Fried Chicken tastes just as amazing as it looks. Breaded chicken bites are tossed in a bowl of sauces on demand, so you can expect a good crunch out of every bite. 
K-Spicy Cheesy Corn Sausage, RM8.99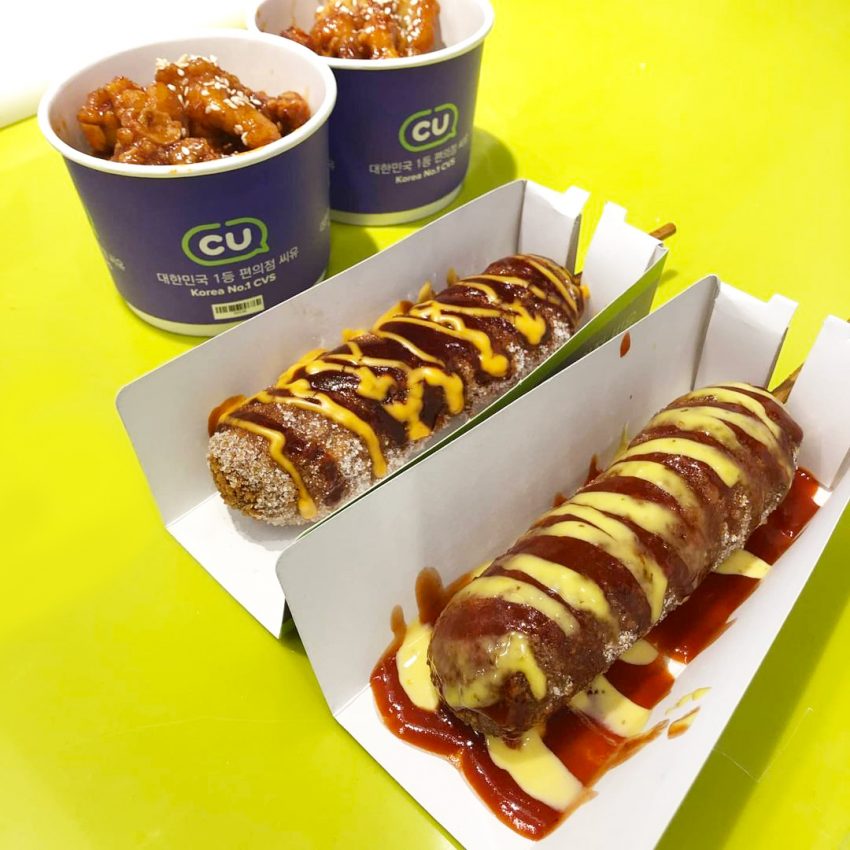 Best known as one of South Korea's most popular street foods, CU's version of Korean-style corndogs comes drizzled in cheese and either jajang (black bean) or hot and spicy sauce. 
Tteokbokki (rice cakes), RM7.99
View this post on Instagram
Boasting two flavours to cater to different palates, CU's tteokbokki is served piping hot and fresh. Choose from jajang or hot and spicy sauce.
Dosirak (Korean lunch boxes), from RM4 to RM20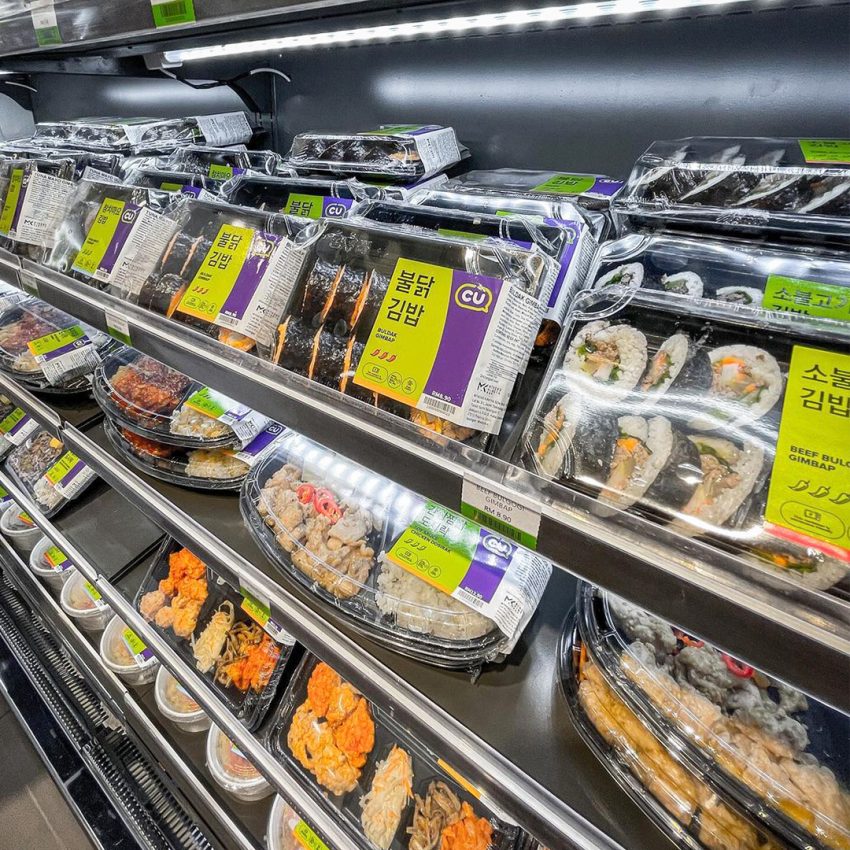 CU Malaysia offers a wide selection of microwave-ready food. Choose from gimbap rolls, rice balls, or even dosiraks – it's a great choice for a quick bite or a healthy lunch. There's a microwave available to heat up your food, and if you purchased instant noodles, there's even a cooking station.
Location and operating hours
  6am to 11pm daily

  3, Lebuh Bandar Utama, Bandar Utama, 47800 Petaling Jaya, Selangor (Located at the same row as KFC and Starbucks Centrepoint, Ground Floor Centre Court)
[/vc_column_text][vc_column_text css=".vc_custom_1617337477231{margin-bottom: 10px !important;}"]
Read More:
[/vc_column_text][vc_column_text][related_posts_by_tax post_types="post" posts_per_page="3″ format="thumbnails" image_size="medium" title="" taxonomies="category,post_tag" order="RAND"][/vc_column_text]