[vc_column_text]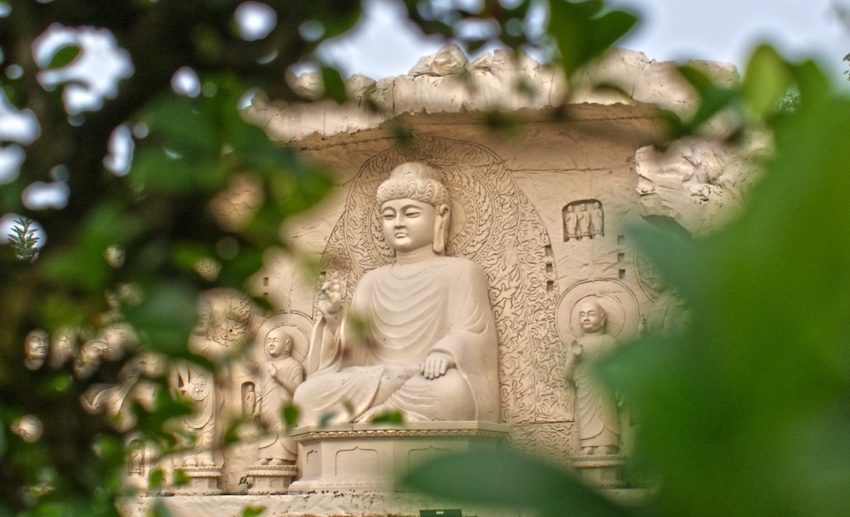 Subscribe to our new 

Telegram

 channel for the latest updates.
At this point, we've got to take what we can get. With some states still under the CMCO and many of us confined within the Kuala Lumpur (KL) or Klang Valley area, even a mini trip out of the city centre seems exciting. 
So why not round up some of your people and make a day out of exploring these gems within Selangor? These attractions will let you experience and learn about the state's history, culture, art, and traditions in a hands-on and fun way!

Mah Meri Cultural Village, Carey Island
View this post on Instagram
South of Port Klang and north of Banting, this large island is home to an English coastal town, but more significantly, it's where the Mah Meri tribe have set their roots. One of the 19 aboriginal groups of the Malaysian peninsular, the Mah Meri culture is deeply steeped in mysticism and animism. Formerly nomadic and living on boats, although the Mah Meri have moved ashore for the last 100 years, they're still very much in tune with their traditions and customs. 
Separated from the mainland by the Langat River, a trip to the Mah Meri Cultural Village on Carey Island will open your eyes to a whole new world and way of living. You may opt to spend a day here or even stay overnight. There are multiple packages to choose from, while entrance fees to the cultural village start at RM20 per adult. Besides the cultural village, Carey Island is also popular for its mangrove tours, and if you love to eat, the seafood is sublime!
---
Ninja Private Kitchen, Sekinchan
After your meal, there's also the option to indulge in other activities – the most popular being a photo session with the accomplished photographer himself with the sleepy town's stunning paddy fields as your backdrop. Trust us when we say that a private meal here is worth the two-hour drive from KL. 

---
Sultan Alam Shah Museum, Shah Alam
View this post on Instagram
Considered the state museum for Selangor, the Sultan Alam Shah Museum is among the largest in the country. A visit here will school you on a wide variety of topics – the history, geography, culture, and natural history of the state – and its exhibition halls are divided by the state's districts. So, if you live in Ampang for instance, you can learn all about the area you grew up in by heading over to the Hulu Langat and Gombak exhibition halls. Even the museum's exterior relays a bit of history with its Minangkabau façade. 

---
Sultan Abdul Aziz Royal Gallery, Klang
View this post on Instagram
Established in 2007, this gallery traces the history of the Selangor Sultanate, all the way back to the 1700s. Among the exhibits, you'll see many of the royal family's artefacts and paraphernalia on display, including things like medals, crown jewels, uniforms, and keris (daggers).
Unfortunately, no photography is allowed inside, but the building that houses this museum is beautiful in itself. Originally constructed as a government office in 1909, the building's colonial architecture makes for a good photo op (because it didn't happen if there are no photos). Entry is free and there's a gift shop should you wish to purchase a souvenir. 

---
Fo Guang Shan Dong Zen Temple, Jenjarom
View this post on Instagram
Often referred to as the cradle of the Buddhist religion, culture, and education in Malaysia, this enormous temple in Jenjarom brings life to an otherwise sleepy town. Built in 1994, the temple grounds span a whopping 16 acres and feature the lush and beautifully-landscaped Lumbini Garden, the Waterdrop Teahouse, Sutra Calligraphy Hall, the Institute of Dong Zen Buddhist Studies, Fo Guan Yuan Art Gallery, meditation halls, and numerous exhibition halls showcasing the temple's relics. 
Entrance to the temple is free, and once you're done exploring the lovely grounds, you can end your visit with a meal at the temple's vegetarian restaurant. In addition to the regular classes held by the Taiwan-based Fo Guang Shan School of Buddhism, the temple also organises monastic retreats, meditation camps, and Dharma talks. 

[/vc_column_text][vc_column_text css=".vc_custom_1616661916686{margin-bottom: 10px !important;}"]
Read More:
[/vc_column_text][vc_column_text][related_posts_by_tax post_types="post" posts_per_page="3″ format="thumbnails" image_size="medium" title="" taxonomies="category,post_tag" order="RAND"][/vc_column_text]