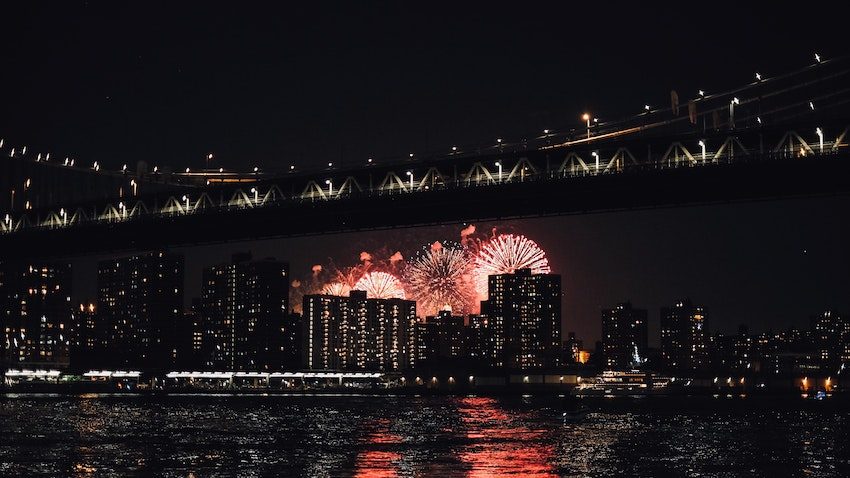 [box color="#14afa9″]We're on Telegram now too! Subscribe to our channel for the latest updates.[/box]
Can you believe it's the end of the year? 
After the cancelled travel plans, postponed reunions with friends, and the uncertainty of 2020, we're surely looking forward to a fresh start – 365 days full of hope and new possibilities.
While there'll be no chance of us dancing the year away at a club or watching the fireworks from a crowded city street this December, we can still have a memorable New Year's Eve with our loved ones (and millions of others around the world). 
Here are the coolest events to catch as you say goodbye to 2020 in the safety and comfort of your home:
Known as one of the biggest electronic dance music (EDM) festivals in the world, it was reported earlier this year that tickets for Tomorrowland 2020 sold out in a record-breaking five minutes. While the much-anticipated event, held in Boom, Belgium, was cancelled over COVID-19 concerns, this also means we now have a chance to catch the festival on our screens! 
The magical New Year's Eve edition is an online bash that'll feature performances by over 25 high-profile EDM, house, and trap artists across four virtual stages. Get ready to party with David Guetta, Major Lazer, Martin Garrix, Armin van Buuren, DJ Snoopadelic (aka Snoop Dogg), and more! There's even brand-new and exclusive music to look forward to plus a special fireworks-filled countdown at midnight – yes, it's at midnight, no matter where you're living. 
Set the show up on your laptop, smartphone, or tablet and catch it all from the couch or while dancing in your living room.
Time: From 8pm to 3am, 31 December 2020 (your local time)
Price: €20 (approximately RM99)
Instagram | Facebook | Website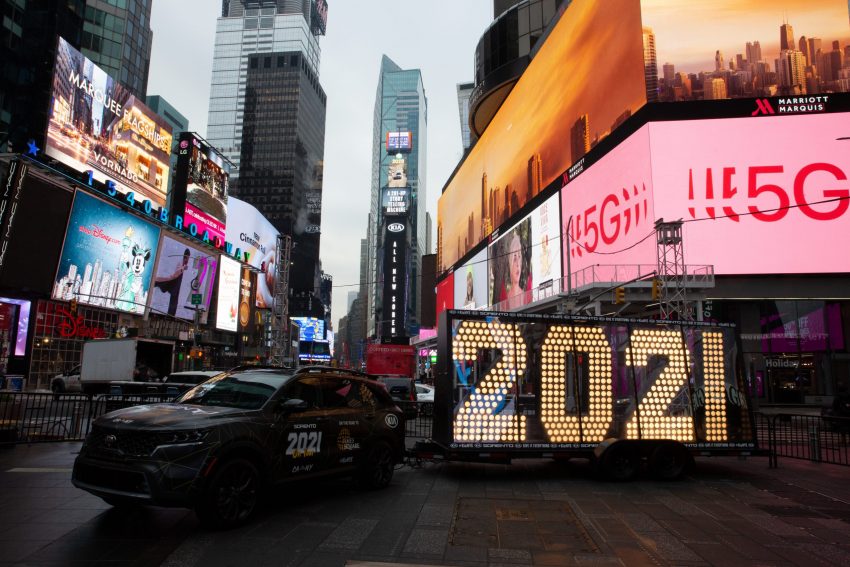 Counting down to the New Year and watching the ball drop in the heart of New York City is sure to be on many of our bucket lists. Well, the great news is the iconic Times Square Ball Drop is still happening! 
Continuing with the century-old tradition, the ball will still drop IRL, but there won't be a public gathering (wise decision, we say). Instead, you can catch the action on-screen along with the live musical performances, behind-the-scenes stories, and star-studded interviews leading up to it.
We're especially looking forward to see Gloria Gaynor perform 'I Will Survive', the anthem of encouragement we might have belted out more than a few times over the year.
The webcast will be streamed live on TimesSquareNYC.org, NewYearsEve.nyc , livestream.com/2021, and TimesSquareBall.net. There'll also be a first-of-its-kind 'gamified' Virtual New Year's Eve (VNYE) experience, where we can create our own avatars and explore a vibrant, virtual Times Square through a VR- and AR-based platform. Download the free app here. 
Time: From 6pm, 31 December 2020 (New York time)
Price: Free
Instagram | Facebook | Website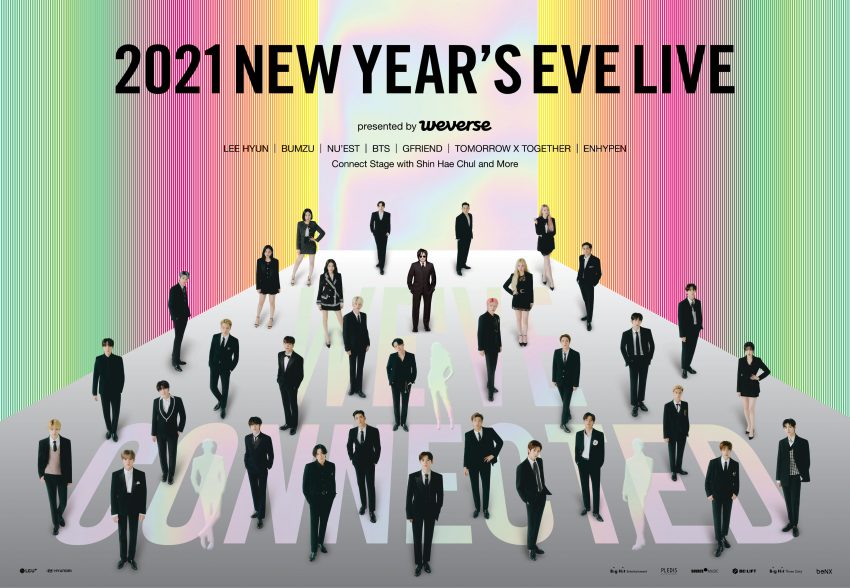 Calling all K-pop fans! This is for you. 
Swoon your way to the new year with performances from your favourite Big Hit Labels artists. The 2021 New Year's Eve Live celebration will be a grand live-streaming event featuring the ultra-popular BTS, TXT, GFRIEND, ENHYPEN, NU'EST, Lee Hyun, and Bumzu. 
The concert will also feature a 'Connect Stage' as a tribute to the late rock icon, Shin Hae Chul, as well as special stages with performances by Halsey, Lauv, and Steve Aoki. Get your tickets on Big Hit Entertainment's fan community platform, Weverse. 
Time: From 9.30pm, 31 December 2020 (Korea time)
Price: From KRW39,500 (approximately RM144.70)
Instagram | Facebook | Website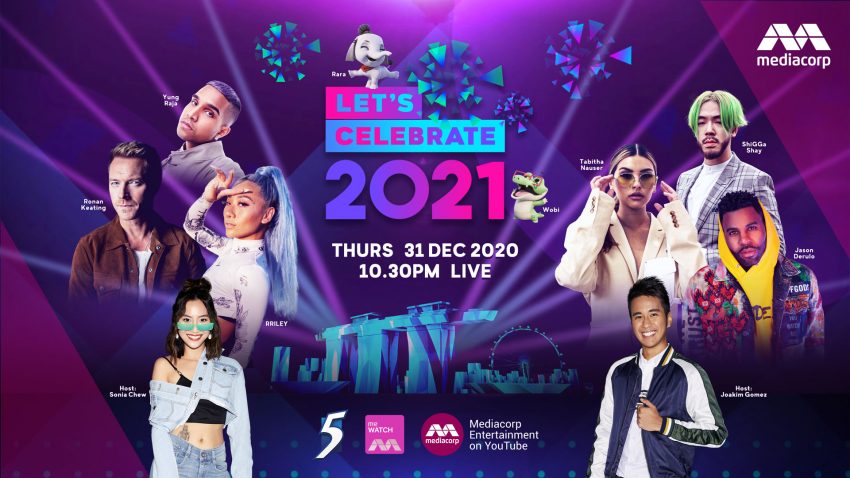 Closer to home, Mediacorp in Singapore will be hosting Let's Celebrate 2021, an uplifting show with performances by local talents Yung Raja, Rriley, Tabitha Nauser, and more. Also expect guest performances by international artists, including Jason Derulo, 90's fan favourite Ronan Keating, and TikTok sensation Benee.
Beyond being an evening of creative celebration, with the showcase of local musicians, fashion designers, and dance choreographers, viewers will be treated to spectacular shots of fireworks from the Singaporean heartlands and the 'Shine a Light' display beaming from The Promontory at Marina Bay.
Watch the event live on meWATCH and Mediacorp Entertainment on YouTube.
Time: From 10.30pm, 31 December 2020
Price: Free
Instagram | Facebook | Website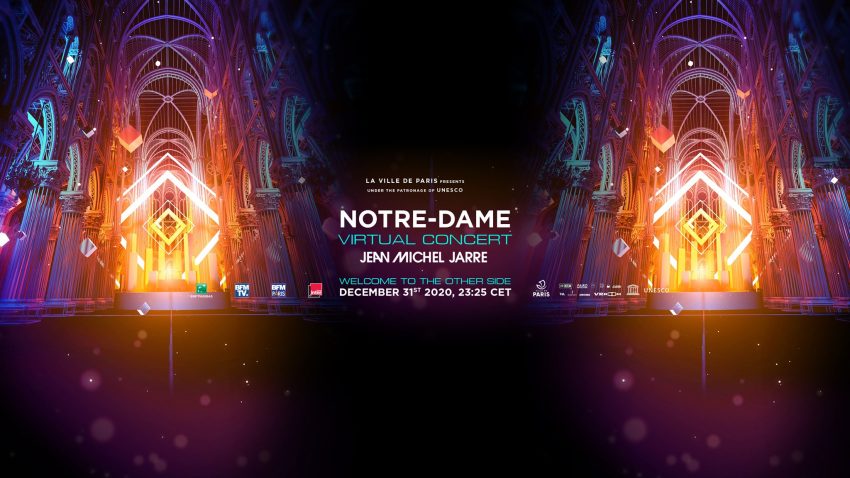 Fly to a futuristic fantasy world in Paris and join electronic music pioneer Jean-Michel Jarre for an unforgettable way to welcome 2021. Held in partnership with the City of Paris, and under the patronage of UNESCO, the 45-minute concert-spectacular will feature tracks from the musician's recent Grammy-nominated opus Electronica as well as new, reworked versions of his classics, Oxygène and Equinoxe.
Free for everyone around the world to enjoy, Welcome to the Other Side is to be set inside a virtual version of the most famous cathedral in the world – Notre-Dame de Paris. However, Jean-Michel Jarre will be performing live from a nearby studio while his avatar will play inside the digital world. How cool is that?
Enter the other side of reality, enter the other side of the year, and enter the global party on social VR platform VRChat on your computer. Or, if you have a VR headset, get ready to fully immerse yourself in the virtual experience. You can also catch the action live on Jean-Michel Jarre's social media platforms.
Time: From 11:25pm, 31 December 2020 (Paris time)
Price: Free
6. Hello 2021 with YouTube
, The Americas, UK, Japan, South Korea, and India
Say hello to 2021 with a five-part, round-the-world party on YouTube! 
Spanning across the Americas, the UK, South Korea, Japan, and India, the virtual event brings together the year's most influential public figures, music artists, and YouTube creators. Through inspiring speeches, live musical performances, DJ-hosted dance parties, and more, Hello 2021 will have you heading into the new year with a big smile.
For the Americas, the celebration will take place on the YouTube Originals channel, where hosts Juanpa Zurita and Storm Reid will welcome celebrity guests including Matthew McConaughey, Demi Lovato, and RuPaul. You'll also get to enjoy one-of-a-kind musical performances by Dua Lipa, J Balvin, and more. 
Over in the UK, also on the YouTube Originals channel, the region's favourite YouTube creators, artists, and comedians including Behzinga, Big Narstie, and Katherine Ryan will take the screen. 
The Korean celebration will similarly see local YouTube creators and artists such as Tester Hoon and Balming Tiger joining their hosts Sechan Yang and Jesung Hwang in an intimate celebration. On the YouTube Japan channel, tune into a never-before-seen quiz show to test your knowledge on 2020 YouTube trends and trivia as you join top creators Tokai On Air, Puritto Channel, Emirin, among others. As for India, the fun-filled 60-minute countdown will include performances from Dua Lipa as well as some of the nation's biggest names, including Tiger Shroff, Badshah, and Zakir Khan. Set a reminder to watch on the YouTube India Spotlight channel!
Time: 31 December 2020
Hello 2021: Americas from 10:30pm (New York time)
Hello 2021: UK from 10:30pm (London time)
Hello 2021: Japan from 11:45pm (Japan time)
Hello 2021: Korea from 11pm (Korea time)
Hello 2021: India from 11pm (India time)
Price: Free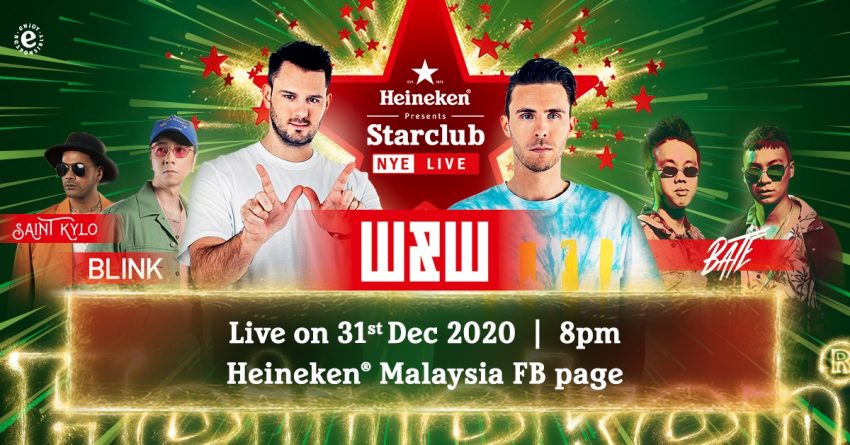 Last but not least, right here in Malaysia, welcome 2021 at midnight with the Heineken Starclub NYE Live countdown event. Headlined by world-renowned Dutch DJ duo, W&W, the four-hour live-streaming event on Facebook will also feature local talents DJ Blink, BATE, and a live band performance by Saint Kylo. 
Time: From 8pm, 31 December 2020 
Price: Free
Instagram | Facebook | Website
Get all the latest travel stories from Zafigo. Follow us on Facebook, Twitter, and Instagram.
[vc_row][vc_column][zf_post_boxes widget_hide_desc="true" num_post="3″ post_id="40333, 40257, 39980″][/vc_column][/vc_row]