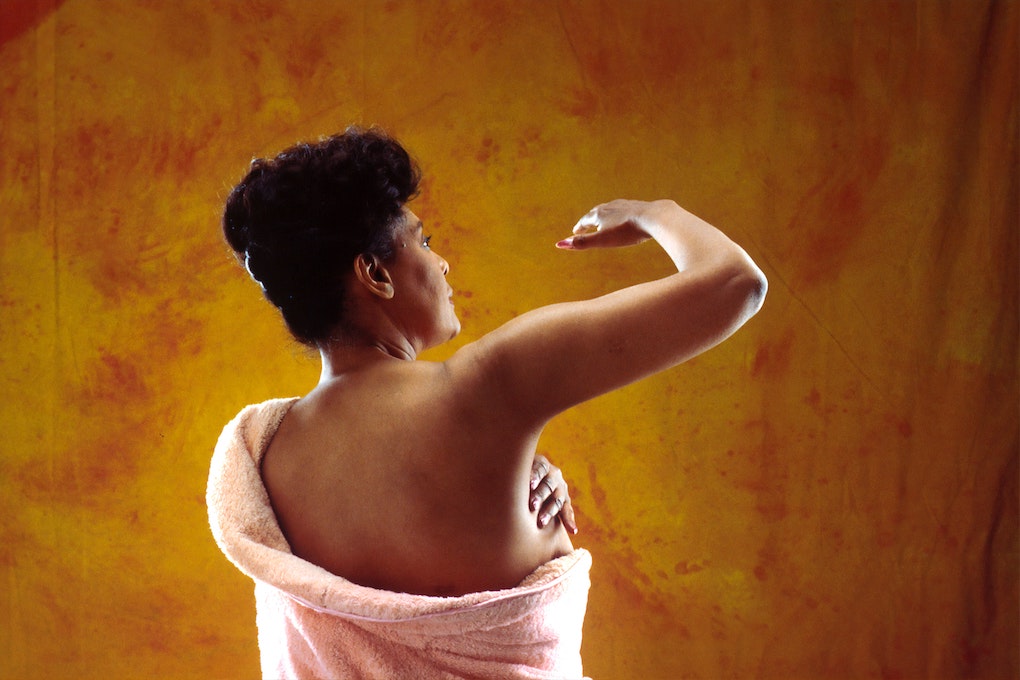 Subscribe to our new

Telegram

channel for the latest updates.
You've heard about it, read about it, know about it, or maybe know someone who's been through it. Breast cancer is the leading type of cancer among women, and in Malaysia, affects a staggering one in 19 women compared to one in eight women in the US and Europe. This makes breast cancer awareness a cause worth supporting and also a disease we as women should learn more about.
Since it's pink October – or 'Pinktober' as it's now popularly known – we've rounded up some fun ways you can show your support this breast cancer awareness month with funds being channelled to various NGOs. Here's a little bit about the beneficiaries, and their links, should you wish to donate directly instead.
The Breast Cancer Welfare Association, Malaysia (BCWA) was founded in 1986 by medical specialists who realised the need for peer support for women with breast cancer. It is a registered member of the International Union against Cancer and Reach to Recovery International.
Cancer Research Malaysia (CRM) focuses their efforts on studying the genetic and environmental risk factors in Asians that causes common cancers (such as breast cancer). This independent non-profit cancer research organisation looks at Malaysia's rich biodiversity in search for a cure.
The College of Radiology, Malaysia (CoR) is a non-profit professional body of clinical radiologists, clinical oncologists, medical physicists, and allied professionals. It aims to improve the quality of patient care and to support and facilitate research for the future of radiology/biomedical imaging, nuclear medicine, and clinical oncology.
Finally, the National Cancer Society Malaysia (NCSM) aims to provide the best possible care and support for those affected by cancer, and to support the early detection and prevention of cancer.
1. Pink Afternoon Tea at Shangri-La Kuala Lumpur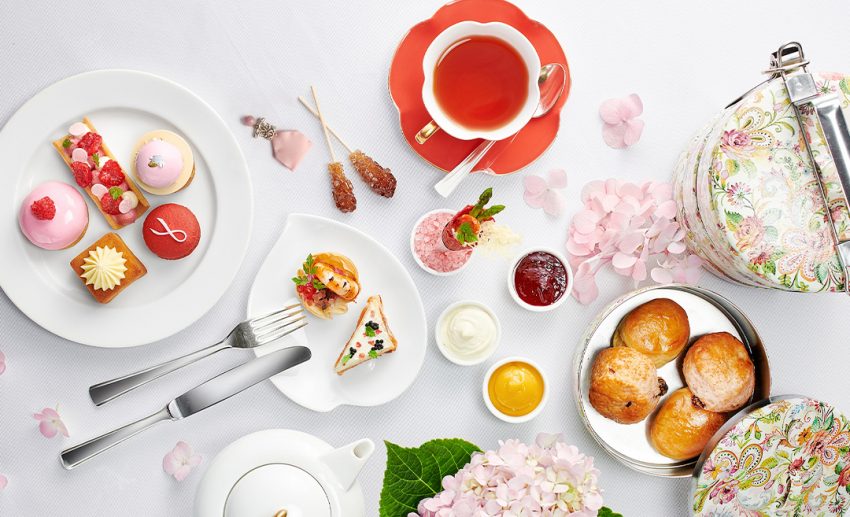 A delicious way to pledge your support for breast cancer awareness, sink your teeth into the masterfully-created confections of Chef Roberto Hernandez in this tickled pink hi-tea medley. This exclusive Pink Afternoon Tea will be served for this month only at the plush hotel's Lobby Lounge.
Start off with one of three savoury bites such as the Seared Pepper Prawn on Filo Cup with Beetroot Mayo. Then, segue into five intricately-designed sweet creations. Our personal favourites – the Cherry White Chocolate Bavarois that's a pinkified take on a classic French pastry, Dark Chocolate Hazelnut Puff that's to-die-for, and Pink Chocolate Rose Macaron that's the perfect amount of sugary. And like with all classic hi-teas, you can end your afternoon with the warmth of fluffy scones – classic and cranberry – accompanied by clotted cream, homemade raspberry lime cremeaux, and strawberry jam.
Of course, you will pair these bites with either coffee or tea, but there's also the option to kick it up a notch with a flute of Veuve Clicquot Ponsardin champagne. Not a bad option to indulge in on a sunny afternoon. And it's for a good cause, after all. For this tea, Shangri-La has partnered with local jewellery brand, Bowerhaus, wherein each tea set purchased comes with the brand's Pink Courage pin (worth RM20) of which proceeds are donated to BCWA.
Price:
RM75 per person or RM145 per person with champagne. Special rate of RM71 if you book through
Shangri-La Specials.
Address: Lobby Lounge, Shangri-La Hotel Kuala Lumpur, 11, Jalan Sultan Ismail, 50250, KL
Opening hours: Open daily. 7am to 10pm
2. Alia B. X Sofia Haron Awaken sweatshirts
This is the fifth year in a row that Alia Bastamam has created and/or collaborated on garments and ribbons in support of breast cancer awareness month. Known for designing dreams, the local fashion designer has previously partnered with The Godmothers (in memory of the late Nelleisa Omar) and Tunku Nadia Naquiyuddin (one-half of DJ duo Twinkies) to raise funds for breast cancer warriors and survivors. This year, Alia has chosen to partner with young visual artist, Sofia Haron, to create a series of sweatshirts called Awaken.
Known for her striking paintings, Sofia explains that the artwork emblazoned on the sweatshirts symbolise the importance of looking inwards, beyond what's projected on the surface. By 'awakening' your awareness, you'll better connect with humanity. "This goes out to all the strong women in the world! To those who are fighting daily battles with breast cancer, the survivors, and even the caregivers. To those who stand up for themselves and continue to love who they are," says Alia on the collaboration's dedication.
The Awaken sweatshirts will be available exclusively on alia-b.com. All 100 per cent of proceeds from the sale of these snuggly oversized sweatshirts will go to NCSM. So cosy up to the cause and head over to the site to purchase one before they run out!
Price:
RM129 each.
Address: 14, Jalan Chempenai, Bukit Damansara, 50490, KL.
Opening hours: Monday to Saturday. 10am to 6pm (Monday to Friday) and 10am to 5pm (Saturday).
3. Self-Love Escapes by Alia B. X Supparetreat
View this post on Instagram
Super cool artsy sweatshirts aside, the good people of Alia Bastamam are also partnering with Supparetreats for Self-Love Escapes – a series of five self-care sessions that will be held every Saturday of this month. These workshops were curated as a means to empower women to connect with themselves and encourage them to take some time for self-love.
Visit the website for the full schedule of exciting experiences including Unlocking Female Pleasure with Jasmine Kang, Self-Hypnosis with Asha Gill, and Intuitive Flow with Hannah Lo. Our favourites are the tea ceremony and a sound bath. The New Moon & Tea Ceremony with Liying Lim realigns you and your chakras with the universe through the quietude of a traditional tea ceremony unlike any other. Then, the Full Moon Sound Bath with Sarah Lian is an hour of guided meditation accompanied by the sounds of calming, transcendental singing bowls.
Price:
RM75 per session or RM500 for all five sessions (inclusive of one Alia B. X Sofia Haron Awaken sweatshirt).
Address: 14, Jalan Chempenai, Bukit Damansara, 50490, KL.
Workshop hours: Every Saturday for the month of October, 2020. 5pm to 7pm.
4. #TimeToEndBreastCancer with Estée Lauder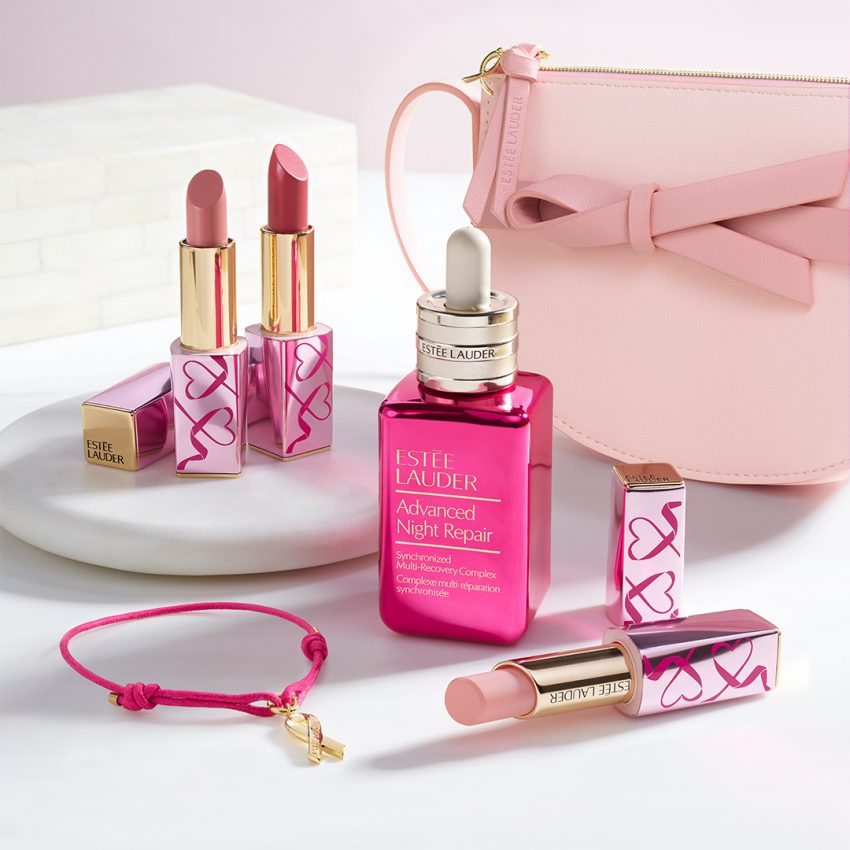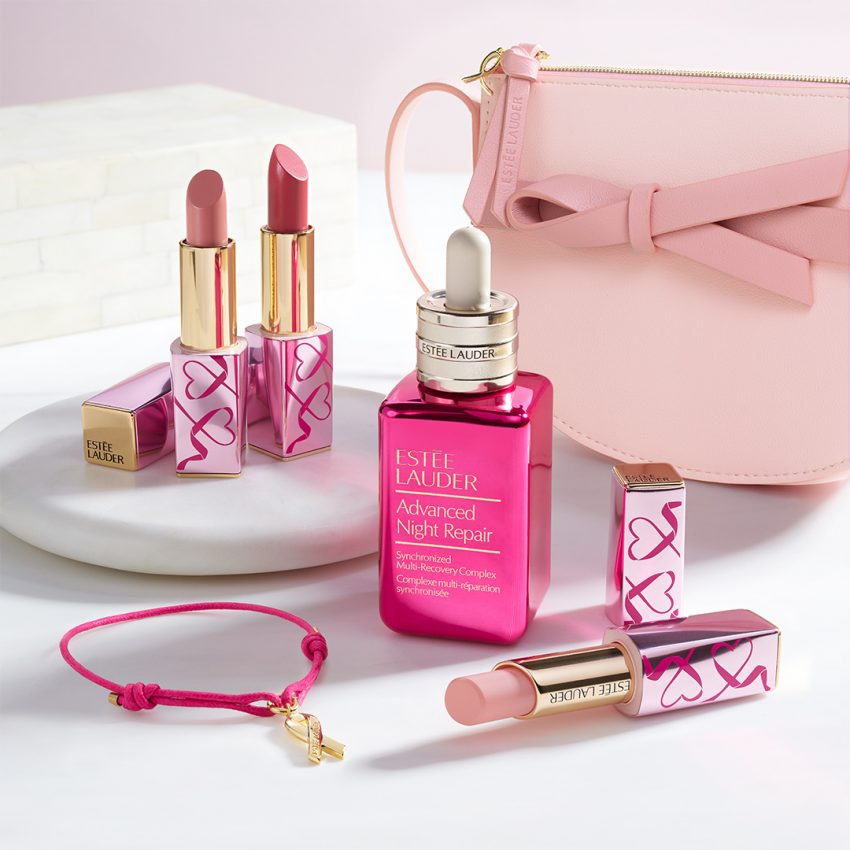 Did you know that Evelyn H. Lauder created the iconic pink ribbon we now immediately associate with breast cancer awareness? Since launching The Breast Cancer Campaign in 1992, the Estée Lauder Companies have raised USD89 million in support of breast cancer research and awareness globally. In Malaysia, the group supports the BCWA, CRM, CoR, and NCSM through the sale of its Pink Ribbon products.
This year, the fight towards a breast cancer-free world continues, as the Estée Lauder brand has released two sets you can purchase to support the cause:
Estée Lauder Limited Edition Advanced Night Repair Synchronized Multi-Recovery Complex (50ml) with Pink Ribbon bracelet, RM450. Their best anti-ageing serum to date is now emblazoned with the iconic pink ribbon and accompanied by a cute bracelet, with 20 per cent of sales being donated to local breast cancer awareness beneficiaries.

Estée Lauder Pink Ribbon Lipstick Set, RM230. A trio of three lippies in a limited edition pink metalised lipstick case bundled into a cotton candy pink crossbody bag. What you'll get are two Pure Color Envy lipsticks along with a Pure Color Replenish Lip Balm. For this set, 100 per cent of sales will be donated to selected breast cancer beneficiaries.
You may also check out their hashtag – #TimeToEndBreastCancer – that the company has created as a rallying cry. The aim of this is to unite people virtually on a global scale, driving engagement and support for breast cancer awareness. William P. Lauder, Executive Chairman of The Estée Lauder Companies, affirms the campaign's mission, stating, "Our mission to create a breast cancer-free world was the vision of my mother, Evelyn H. Lauder, who started The Breast Cancer Campaign and co-created the Pink Ribbon in 1992. Today, I am more proud than ever of the positive impact we have made in the breast cancer community and against the disease. Our dedication remains unwavering, uniting our global community in action, to bring us closer to a cure."
5. Bobbi Brown gets lippy
Being part of the Estée Lauder Group, Bobbi Brown joins in the fight for a breast cancer-free world. Year after year, they've created luxurious limited edition sets, and 2020 is no different.
Get your hands on the Bobbi Brown Powerful Pinks Luxe Matte Lip Color Duo, RM165. More than just two stunning shades reminiscent of Schiaparelli pinks, these oil-infused lipsticks offer full coverage and 12 hours of wear in a comfortable, matte finish. The best part, of course, is that 20 per cent of the purchase price will be donated to select breast cancer beneficiaries in Malaysia.
6. MODA vending machines, a pink day out, and a pink parade
View this post on Instagram

The Malaysia Official Designers Association, or simply MODA, have formed multiple partnerships with their designers and other companies to come up with three campaigns in support of breast cancer awareness month.
First up, 16 of MODA's designers have each created unique pink merchandise to be sold at vending machines places at five leading shopping malls in the Klang Valley and Johor Bahru – Pavilion KL, Mid Valley MegaMall, Sunway Pyramid, Avenue K, and Mid Valley Southkey. We particularly love Melinda Looi's ultra-cute abstract brooch-cum-pendant, the pink ribbon tee by Key Ng, face masks by Keith Kee, and Celeste Thoi's organza scrunchies. These garments and accessories are priced at either RM30 or RM50, with proceeds channelled to the BCWA, CRM, CoR, and NCSM.
MODA has also partnered with W Hotel Kuala Lumpur and Estée Lauder Group for Pink Buddies' Day Out. A special event celebrating breast cancer survivors and their caregivers (whether daughter, friend, spouse, or mother), 16 winners with the most heart-warming stories will be treated to a pampering day where they'll get to meet each other and share their stories of hope.
Finally, the Pink Distance Parade taking place in Pavilion KL on October 10 will see groups of two to four strut their stuff (while social distancing and wearing masks, of course) in the most outlandish pink-hued outfits. The aim of the game is oversized shoes, super-extended shoulder details, and enormous hats to maintain the mandatory one-metre distance. In short, this will be a fun-filled event that the public is free to take part in to showcase creativity and show support for breast cancer awareness.
Address:
Multiple locations across Kuala Lumpur.
Opening hours: Varies according to location.
7. Rose Pompon Afternoon Tea at The RuMa Hotel & Residences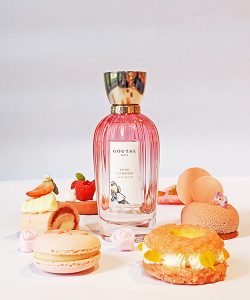 Famed for creating fragrances evocative of her emotions and memories, French perfumer Annick Goutal has created and shared her olfactory concoctions with the world since the 1980s. However, in 1999, the legendary nose passed on at only 53 after her battle with breast cancer.
The Rose Pompon Afternoon Tea, available exclusively at The Librari, takes inspiration from the Goutal Paris Rose Pompon fragrance that was first launched in 2016. It celebrates Annick Goutal's favourite flower – the rose – as it punctuates an array of sweet and savoury hi-tea treats, like the Rose Caramelised Chocolate Macarons. You'll also get to sink your teeth into tickled pink morsels of deliciousness like the Pink Guava Paris-brests, Strawberry Lychee Cakes, and Roasted Beetroot Tarts.
With 10 per cent of sales of the hi-tea going to the BCWA, this afternoon indulgence is definitely for a good cause. But aside from these, partakers of the tea will also receive a complimentary sample of the Rose Pompon fragrance and an RM50 voucher for the purchase of said perfume at Ken's Apothecary.
Price:
RM130 per person. Elevate the experience with Bollinger Special Cuvée Champagne (RM75 per glass or RM380 per bottle).
Address: The RuMa Hotel & Residences, 7 Jalan Kia Peng, 50450 Kuala Lumpur.
Availability: Saturdays and Sundays. From 3pm to 5:30pm.
Follow Zafigo on Instagram, Facebook, and Twitter. Sign up to our bi-weekly newsletter and get your dose of travel tales, tips, updates, and inspiration to fuel your next adventure!