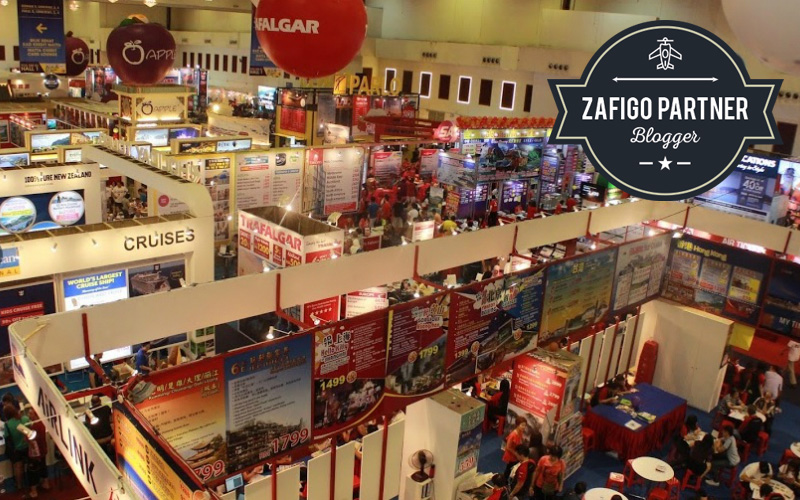 The Malaysian Association of Tour & Travel Agents (MATTA) Fair is a bi-yearly travel expo where those who enjoy travelling can find great bargains. The Malaysian travel fair will be held at the Putra World Trade Centre (PWTC) in Kuala Lumpur. 2016's first edition was held in March while the second edition is scheduled for this weekend, 2 to 4 September 2016.
MATTA Fair is best for those seeking bargain travel packages and if you navigate the plethora of booths and bargains well, you can find some really great deals especially for group packages. It does, however, get crowded as everyone rushes to find the cheapest travel deals. Here are some tips to make the most out of MATTA Fair without getting stressed out. These tips were based on my last experience at MATTA Fair so keep in mind that featured booths and packages change every year.
1. Before you go, decide on what kind of holiday you are planning. The number of choices and bargains on offer can get pretty overwhelming so it's best to go in with a focus.
2. There are four sections of the Fair – each one covering Malaysia, ASEAN destinations, International destinations and Umrah packages. If you have decided where you want to go for holiday (or you want to go for Umrah) – check the floor plan on site and head straight to the right hall. Alternatively, check the floor plan here.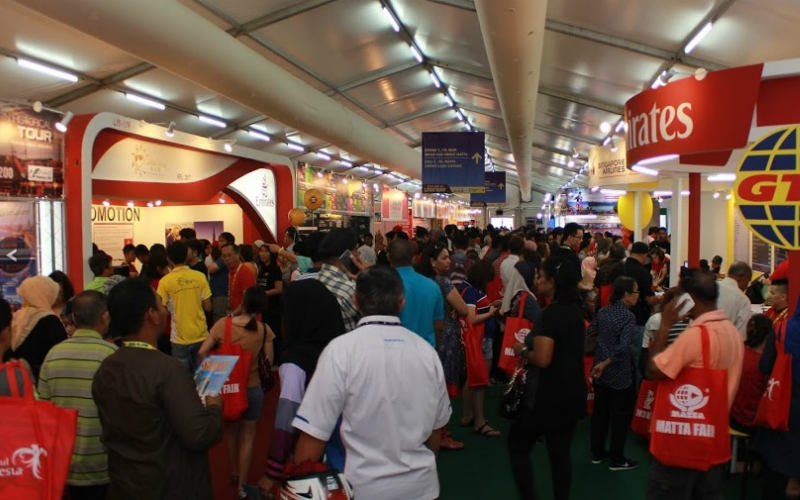 3. This is a popular fair so expect it to be crowded. The best time beat the crowd is as early in the morning as possible and take public transport. If you still want to drive, you can try parking at the Sunway Putra Mall opposite the PWTC.
4. Another good reason to park at the mall is so you can eat there if you plan to have lunch or dinner (or tea) before or after visiting the MATTA Fair. There isn't much available in PWTC itself and it tends to be expensive. I paid RM3 for a small bottle of water.
5. And speaking of water, make sure you bring some. Because of the warm weather, and the crowd, the expo halls gets quite humid and there aren't many places to buy water once you enter the halls where MATTA Fair is held.
6. Because it's warm and the halls are pretty big – do wear comfortable clothes and good walking shoes if you plan to walk around a lot like I did.
7. You do have to pay an entrance fee and tickets are sold at RM4 per person. They can be purchased on the ground floor.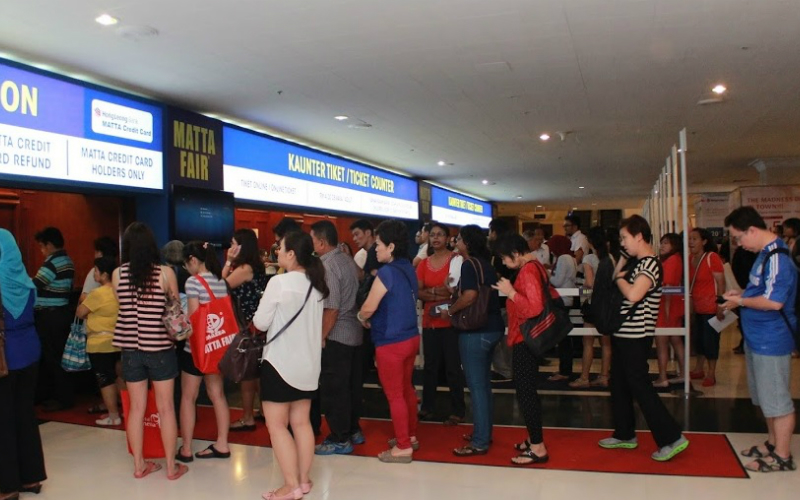 8. Take the bag that you get with the entrance ticket if you plan to pick up many brochures (or if you don't want any extra bags to add to your already large pile – bring your own!)
9. Travel agents often offer great airfares during MATTA Fair. I saw one travel agent offering RM2,000 for a return flight to Paris via Qatar Air.
10. MATTA Fair is also great if you are looking to book hotels around Malaysia. Quite a number were offering big discount rates. Some up to 50% off the rack rates.
11. If you have a regular travel agent, you might not need to go to the fair as they will likely offer the same price if you call them and book directly. It's worth contacting your regular travel agent to see if they are offering MATTA Fair rates.
12. Don't believe them if they say the bargain airfare is only available during the MATTA Fair period – this may not be the case so do check with another person – preferably someone senior, from the same agency.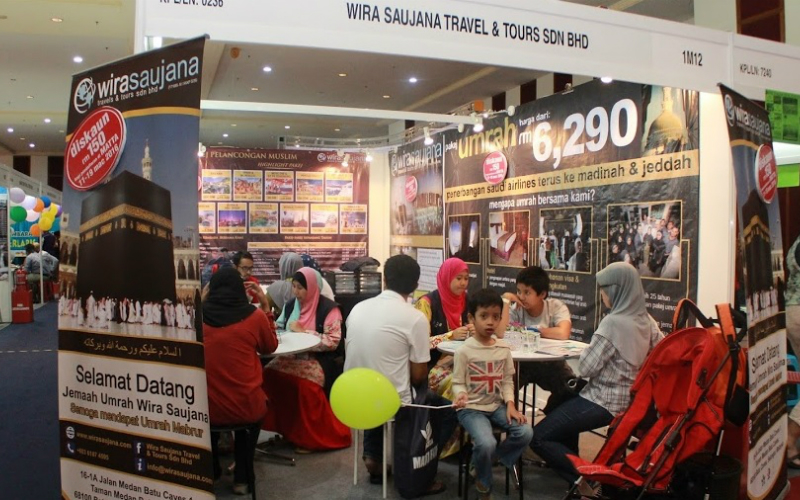 13. If you are a Muslim and want to ensure the food you eat is halal in the country you're visiting, there are a number of travel agents offering "Muslim" travel packages to countries such as Korea and China.
14. As someone fairly well-travelled, I didn't see anything that really appealed to me as most of the tours that were on sale tended to be the "standard" package. By that I mean the tours are pretty run of the mill for someone who prefers something off the beaten track. Also, a number of tours that were on sale are likely to be tours with a large group of people (in some cases as many as 25 people!). Having said that, I did find some interesting tours such as river cruises in Europe offered by Sedunia Travel, Sarawakian (indigenous people's) festival packages like the Asap Festival package that apparently is only held once a year (go to the Sarawak state booth), and Japanese rail holidays. Who knows, perhaps they will have packages catered to off-the-beaten track travellers the next time.
15. There are some fun cultural performances happening during the Fair which is good to catch if you need a break from bargain hunting. During my visit in March 2016, I managed to catch a wonderful performance by a Taiwanese fusion group that played rock and pop music using traditional instruments. You can watch their performance below.
[responsive-video identifier="DhXVQ_-ihEk"]
Well, I hope these tried-and-tested-tips to make the most out of MATTA Fair helps. And most of all, I hope you find yourself a great travel bargain!
This story was originally published on www.travelandbe.com
Zafigo republished this story in full with permission from the author to hopefully bring the story and the author to a larger audience, simply because good authors and stories should be read by as many people as possible! If you are keen on Zafigo republishing your stories that will be of interest and useful to women travellers especially in Asia and the Middle East, please get in touch with us at info@zafigo.com.

Read Next: