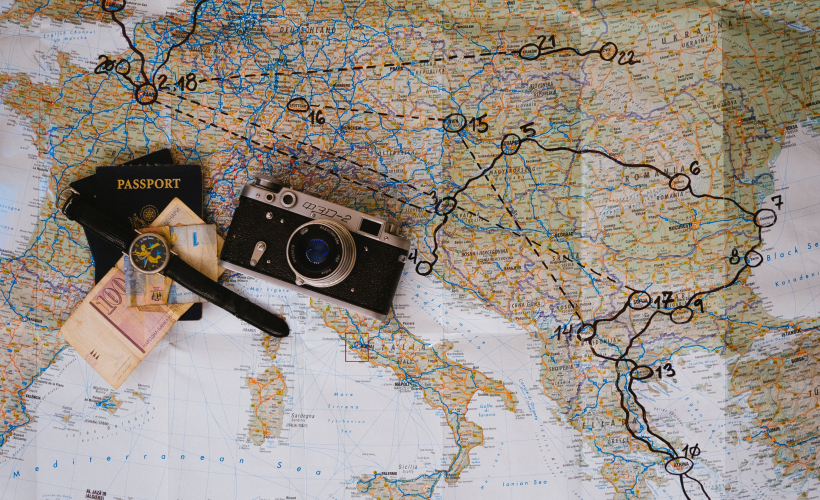 Travelling is something that my husband and I always look forward to. Who wouldn't? Going on holiday means relaxing, enjoying yourself, and discovering new things about yourself and the new country you're in. As avid travellers, we've come up with a checklist of sorts, with reminders and other things to keep in mind when away from home, that we go through before and on every trip. These little things ensure that we have a great (and most importantly, stress-free) getaway:
Check your passport
Taking an international trip requires that your passport is valid for at least six months on the last day of your travels. If your passport is expiring, renew it before making travel arrangements. Especially because different countries take varying lengths of time to process a renewal and issue a new passport.
For instance, when renewing Irish passports, the Department of Foreign Affairs requires at least 20 working days, while for Philippine passports, it can take as long as 10 weeks. Other passport holders are luckier. In Malaysia, renewing a passport can be done within the day.
Know where you can go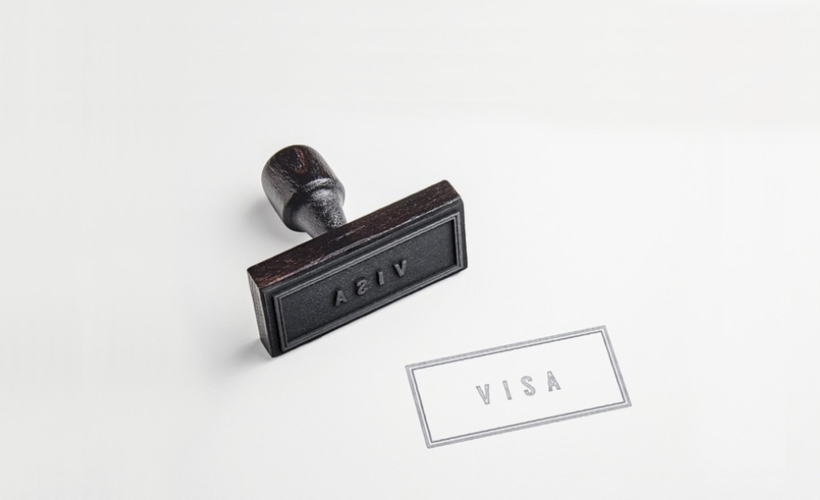 I came across a website called Project Visa that lists the visa requirements of most countries. It makes checking whether you need a pre-approved visa or if you're eligible for visa on arrival much easier. When travelling with a Philippine passport, most countries in Southeast Asia either offer visa on arrival or visa-free entry. Also be sure to contact the embassy of your destination to ensure you have the latest information.
When I first moved to Ireland, I had a two-hour layover at London's Heathrow Airport with a connecting flight to Dublin, Ireland. I got stopped at the immigration and the officer told me, "Do you know that I can send you back to Singapore?" I didn't realise that I needed a pre-approved visa for my stopover. After few minutes of talking it through, the officer allowed me to enter a holding area until my flight to Dublin was ready for boarding. I got lucky that time, but it wasn't worth the stress.
Spread the map and do the math
We have a world map pinned on a wall at home as it gives us a better view of which cities or countries we want to visit. When you've decided where you want to go, do some quick research on that destination. What are its surrounding cities? Is train travel feasible, or an overnight cruise an option?
I use Travel Math to check the distance between two cities. In this case, if your main destination is Bratislava in Slovakia, you can actually plan to visit Vienna in Austria too since it's only just 56 kilometres away.
Travel Math Website
Get insured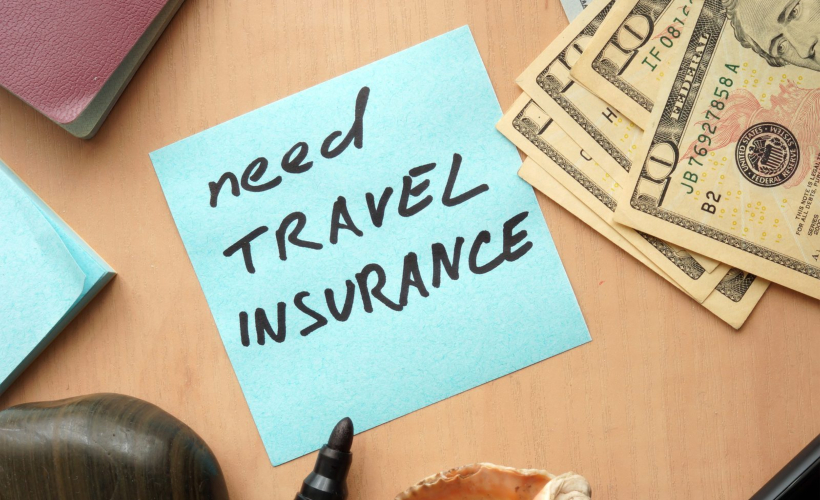 Before you start buying air tickets, booking accommodations, or making intra-city travel arrangements, make sure you have travel insurance. Like any other insurance, if you don't need it, it's okay. However, when you do need it, you'll be more than glad you have it. Especially when in a different country.
​Our flight from Venice, Italy was cancelled due to an airport employee strike. So, we were forced to stay another night in Venice (an expensive city) and made alternative travel arrangements. Luckily, our travel insurance covered our costs. Shop for the right kind of coverage for your trip. There are insurance plans that cover both health and travel-related issues such as cancelled flights and loss of luggage or personal effects.
Airfare's a game changer
When it comes to flights, I prefer Skyscanner because it has a 'Multi-City' feature that enables you to depart and return from various cities. Ebookers and Expedia also have this feature. It's one way to get the most of your trip while considering your options on the most affordable way to do so. On our first trip to Italy, we arrived in Rome, then travelled by train to Pisa, and then onwards to Milan before flying straight back home, and using the tool helped us figure it all out.
Play around with the flight combinations. Before booking, check the airlines' website too so you can compare whether you're getting a better deal or not. I notice that it's cheapest to book flights on a Monday; it's probably the day when they have refreshed their system.
Here's another tip: search for flights in a private browsing mode or 'incognito' to see the lowest price. Some search engines or airline booking sites have a tracker to monitor the number of searches there are for specific routes. Using the concept of supply and demand, when the demand is high, flight fares may increase as the number of clicks and searches increase. While I don't have the facts to prove it, there's no harm in trying.
Pick a nook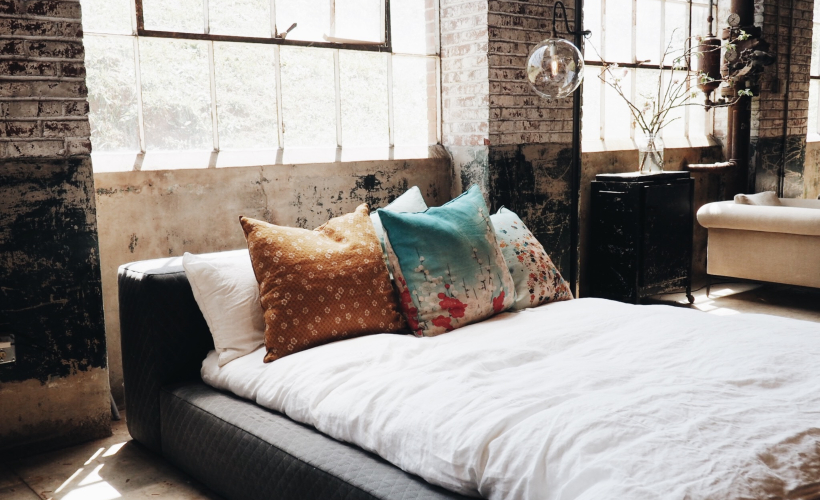 When looking for accommodation, it's CDS for me — Clean, Decent, and Safe. Occasionally, it's nice to stay at 5-star hotels and pay for the experience. However, if you're travelling on a budget, who cares? All that matters is a good night's sleep and a clean bathroom. You can always save staying at some fancy digs for a special occasion. Or perhaps visit that dreamy hotel for a drink or two and still get the experience.
We've tried different accommodations like hostels, self-catering apartments, private flats, and of course, hotels. So far, booking.com and hotels.com have been great resources when looking for deals. You can also opt to get notified of special deals, coupons, and members only rates when you sign up at their website.
I also always book hotels with that offer free cancellations so I can easily change my reservation without getting penalised in case other hotels offer last minute deals or my travel plans change. Another good tool to make use of is TripAdvisor to see actual photos of the hotel and Google Maps to view its surroundings.
Go around the easy way
if you're in Europe, take advantage of their sophisticated railway system. It's one of the easiest ways to get around, and making advanced bookings usually means grabbing a great deal. When lucky, you can get a high-speed train from Paris to Brussels for less than €20.
In London, UK, the Oyster isn't just an appetiser; it's also a transport card. Major cities usually have tourist travel cards that you can top up and then use on any public transport, so research on whether or not one will be available at your holiday destination. For instance, Lisbon, Portugal has the Siete Colinas and Viva Viagem cards while Venice, Italy has something called the ACTV card.
A lot of the time, you can buy these cards online and have them delivered to your hotel. Another option is to buy them at the airport arrival hall so you can use them immediately. Either way is more convenient compared to shelling out coins or queuing at the ticket machines every time you board a train or bus. ​You'll save plenty of money too.
Look out for freebies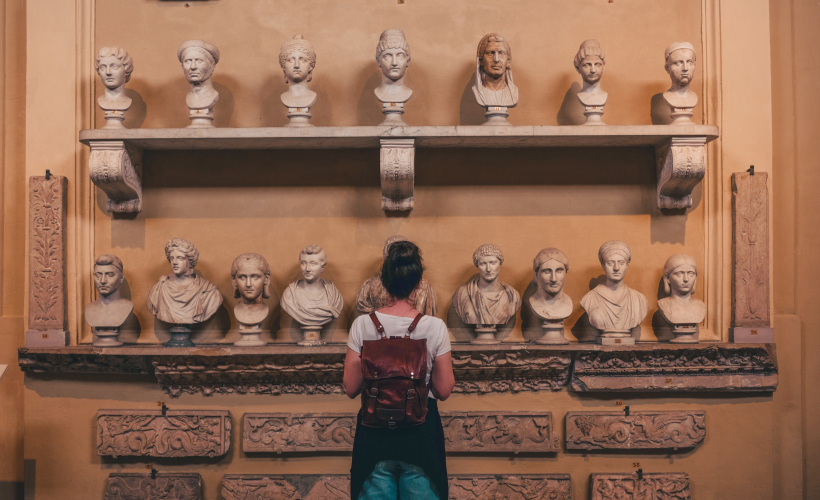 There are many ways you can enjoy and explore for little to nothing. Just be resourceful and always on the lookout for deals and offers.
You can join free guided tours. Although it's free, if you're happy with the tour, it's always nice to give your guide a tip. They'll certainly appreciate the gesture.

Check for podcasts or self-guided tours online or find bus tour companies that offer deals and discounts.

Hold on to your airline boarding passes (especially after a long-haul flight) for offers. Singapore Airlines offers free city tours and retail discounts at some shops. Philippine Airlines offers a 10 per cent discount when you shop at SM City malls in the Philippines.

Find gems at the back of those city maps you pick up at the airport. There may be discounts and deals for ticketed attractions.

If you're travelling by train to London, you may avail of the 2FOR1 offers on the city's attractions. Visit Days Out Guide UK for deals at over 150 top London attractions, restaurants, theatres, exhibitions and more.

Visit the websites of museums and attractions before visiting them. Some offer free entry at certain times or days of the week.
Satisfy your palate
Skip astronomically-priced boulangeries and enjoy food like a local. A baguette or croissant in Paris is still French even if baked by a mom and pop or an artisan shop. As a bonus, it'll be a lot more authentic.
Also dine alfresco and enjoy the scenery. In Europe, buying takeaway and eating it while sitting in a park is perfectly normal. Just know the staple dishes of the destination you're visiting and follow the crowd. Here are some examples:
Fish and chips in London

Black ink spaghetti in Venice

Pastel de nata and bacalao in Lisbon

Churros and paella in Madrid, Spain

Xiao long bao in China

Goulash in Bratislava, Slovakia

Frankfurter green sauce in Frankfurt, Germany
Blend in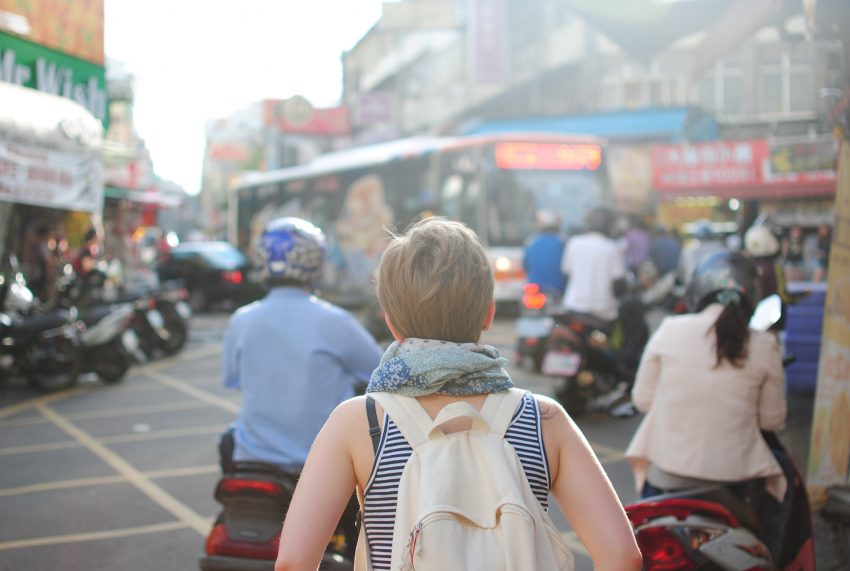 Understand the etiquette, know the do's and don'ts. Not only will you feel more comfortable wherever you go, you'll earn the respect of the locals too. Think of yourself as an ambassador of your home country. Finally, keep an open mind and surely you'll have an awesome holiday! ​​
Get all the latest travel stories from Zafigo. Follow us on Facebook, Twitter, and Instagram.