Landing in KLIA2, I'm greeted by the welcome sight of the lavatories with payphones next to them. Cleanliness of the toilets was average and the cubicles were spacious enough to accommodate someone with larger hand carry luggage. Surau facilities were also available for Muslim visitors not far from the bathrooms.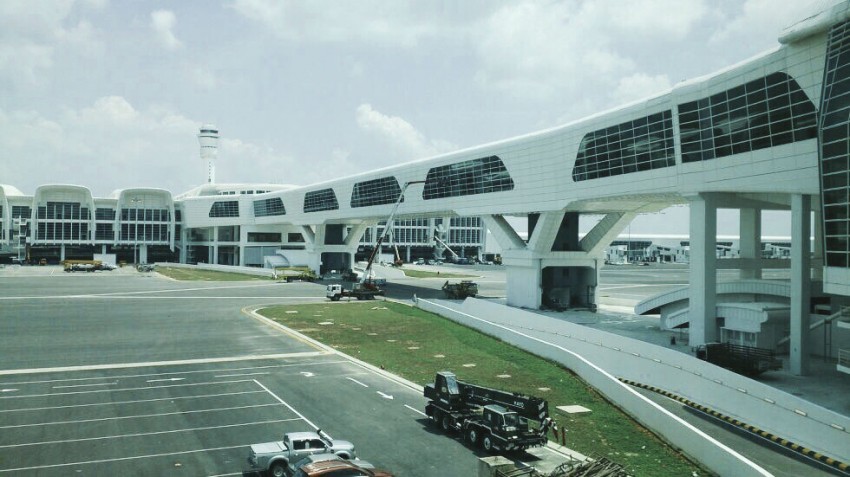 The arrival hall was about a ten to fifteen minute walk from the arrival gate. Signs in the terminals and hallways were very clear and easy to follow. Along the way, there are shops, ATMs, and places to grab a bite.
The baggage carousels are situated outside this area where there are helpful screens showing which carousel will be releasing your baggage.
Coming out of the baggage pick up area, there's a place to drop your luggage. This is great for travellers who are transiting and wish to explore the city without worrying about their luggage. It is also a great for travellers who are staying a bit longer and don't want to lug their large luggage around. There's a choice of storage for larger items, and lockers for luggage items of smaller dimensions. Prices start at RM18 per item per 24 hours for between 1-6 days and decreases to RM13 per item per 24 hours for above 15 days. For further details on pricing and dimensions, call: 03-87785986.
Broadband choices are a dime a dozen. Hotlink prepaid (Maxis), Celcom, Tune Talk, U-Mobile, Digi and Flexiroam offer attractive traveller packages ranging from RM 19 to RM100 with data plans that range from 200MB to 5GBs. Validity periods range from 1 day to 30 days. For more information on prices, data plans, and validity, check out: www.hotlink.com.my; www.tunetalk.com; www.celcom.com.my; u.com.my; www.flexiroam.com and www.digi.com.my.
ATMs are placed next to the currency exchange which is very handy. Sandwiched in between the currency exchanges, ATMs and telecommunication companies is a Jaya Grocer, a place to get your necessities. Guardian, a pharmacy for your health and beauty needs is on the same row as well.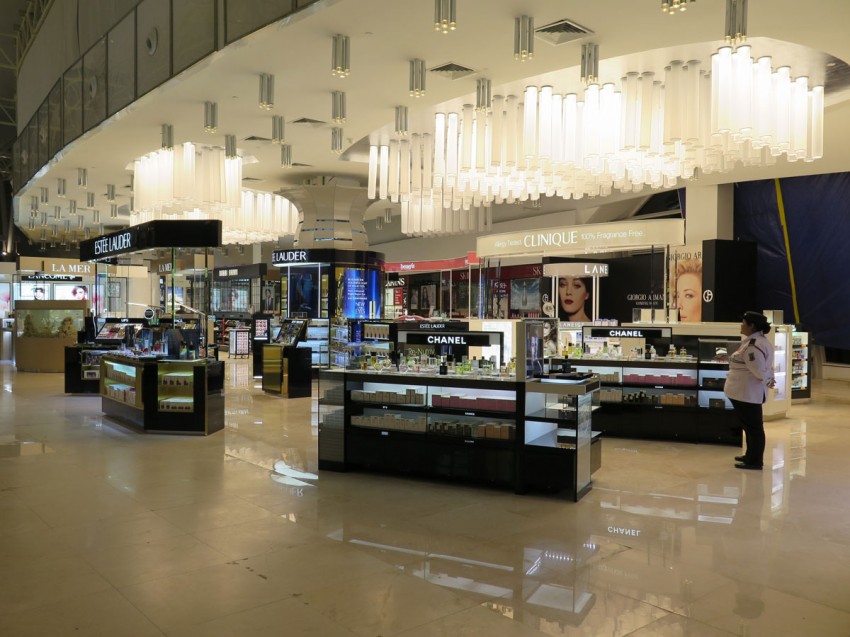 Shopping is great with places selling apparel, beauty products, groceries and even jewelry. For a comprehensive list of shops, check out: www.klia2.info/about-klia2/shops.
For taxis and buses follow the signs and proceed to Level 1. 10 counters are available for taxi coupons, metered taxis and also buses. For bus tickets, there's a handy touch screen where the traveller can check the fare according to distance.
Currently, there's a bus connection service from KLIA and KLIA2 to Paradigm Mall, Petaling Jaya (Concourse Entrance, Level CC) for RM10, each way. For further enquiries, contact +6019-6955555.
After getting your bus ticket, board your bus at Door 2.
To get to a taxi, go to Door 4 and proceed to your taxi. Remember to not be fazed by the drivers who approach you. A few tips especially to women travelling along, ignore the touts who quote a lump sum to you because they'll usually charge much higher to cover the empty trip they have to take. It is best to buy the prepaid coupon or get a metered taxi. Opt for the direct route (with toll charges) to avoid being driven through the boondocks.
Rental cars are also available at KLIA2. 10 counters with companies such as Hertz, Europcar, Pacific Rent-A-Car, Hawk and Kasina offer rentals with rates starting from RM138 (compact car) to RM468 (MPV) per day. PAI (Personal accident Insurance) and GPS (Global Positioning System) are available but separately charged, on top of the rental fee. A valid licence is needed and the minimum age of the renter depends on the company. For more information, call:
| | |
| --- | --- |
| Rent a Car Company |  Telephone No. |
|  Advantage Car Rentals |  +(603) 2142 5855 |
|  Avis Malaysia |  +(603) 9222 2558 / +(603) 8787 4087 |
|  Enesty Hire & Drive |  +(603) 7984 7535 |
|  Hertz Malaysia |  +(603) 2148 6433 / +(603) 8776 4507 |
|  Kasina Rent-A-Car |  +(603) 8787 1739 |
|  Mayflower Car Rental |  +(603) 6252 1888 / +(603) 8787 3850 |
| PRAC-Pacific Rent-A-Car | +(603) 2287 4118/ + (603) 2287 4119 |
|  Orix Car Rentals |  +(603) 9284 7799 / +(603) 8787 4294 |
| | |
The KLIA express is a great way to travel as well. At RM35 each way, it will get you to the heart of KL city (KL Sentral) in 33 minutes. Trains are frequent, where there's one every 15 minutes during peak hours and every 20 minutes at off-peak hours.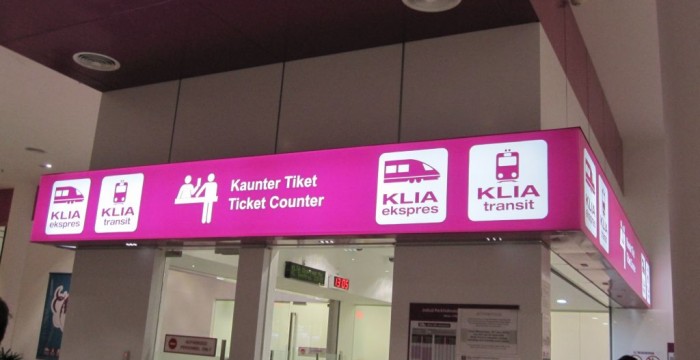 So, there you have it. Pack your bags, board your plane, and rest assured that KLIA2 will take good care of you and possibly be a highlight of your trip!