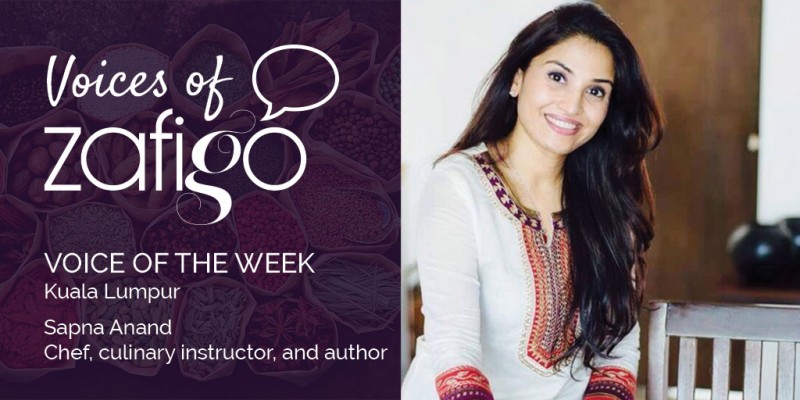 Sapna gives us a quick guide to the best places to shop for spices in KL, and tips us off on the best ways to select and store them
---
Sapna Anand
Chef, culinary instructor, author
Sapna was born in Kerala, grew up in Goa, and lived in the USA and UK before relocating to Kuala Lumpur with her husband 14 years ago. Their two children were born in Malaysia and as she tells it, are more Malaysian than Indian! Bored of her job in the IT industry, Sapna turned to her passion for cooking, earning her chef's credentials at the famed Le Cordon Bleu in Thailand. For one year, she shuttled between KL and Bangkok each week to attend French pastry classes.
After graduating, she began teaching at a local culinary studio and has also authored a cookbook, New Indian Kitchen, the e-book version of which ranked number two on Amazon.com's bestseller list for European cooking titles. Sapna defines 'new Indian' as adapting to one's environment and incorporating new ingredients to traditional recipes.
She shares her recipes on her blog My Test Kitchen and her Facebook page.
Modern Store
"My favourite place to buy spices in Kuala Lumpur is Brickfields, there are several well-stocked shops there and Modern Store is one of them. They sell practically every spice you could possibly need as well as vegetables that are imported from India, and are otherwise hard to find in this city. Because traffic is high, their things sell out quickly, so the stock is always fresh."
Address: 233, Jalan Tun Sambanthan, Brickfields | Tel: +603 2272 1484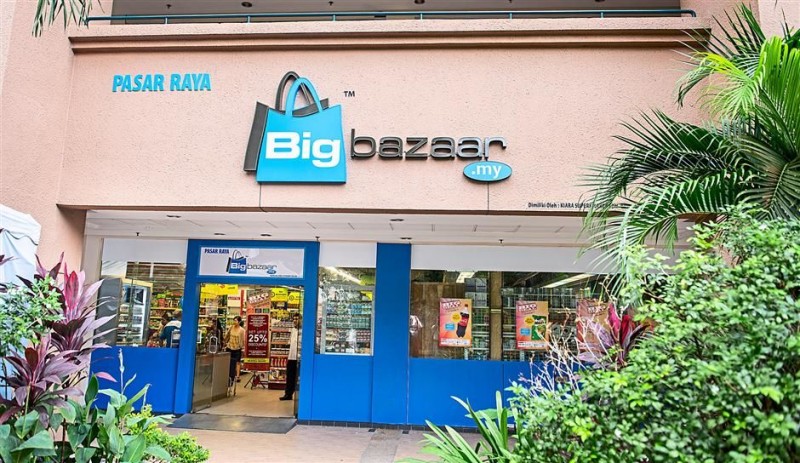 Big Bazaar
"They carry a good collection of spice mixes and pickles, all imported from India. As the owners are from Mumbai and Gujarat, they also bring in some of the more unique produce from there,they also bring in some of the more unique produce from there, especially during festivals such as Diwali. Located at the upscale Mont Kiara area, Summera Big Bazaar a convenient place to shop if you don't want to head to the city or battle traffic in the Brickfields area. They also sell online".
Address: Block E, Unit 13A-05, Plaza Mont Kiara, 2 Jalan Kiara, Mont Kiara | Tel: +603 6419 0375/76/77 | Opens: 9am-9pm, Monday-Sunday; closed between 12-2.30pm on Fridays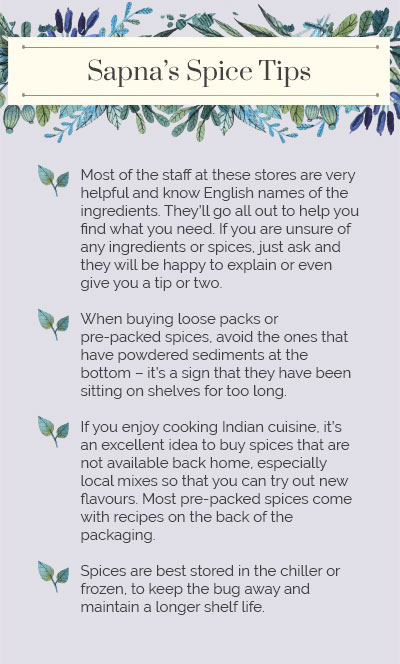 Citra's
"Citra's has been in the spice trade for more than 30 years; besides walk-in customers, they also sell wholesale, and cater to restaurants and hotels. They have two outlets in the Brickfields/KL Sentral area. The bigger one is an air-conditioned two-storey building while the smaller one has the air of a traditional Indian grocer."
Address: 23-25, Jalan Thamby Abdullah Satu, Off Jalan Tun Sambanthan, Brickfields Tel: +603 2273 6215 Opens: 8.30am-10pm daily | Address: 76GF, Jalan Padang Belia, Off Jalan Tun Sambanthan 4, Brickfields Tel: +603 2273 5251 Opens: 8.30am-9.30pm daily
Haniffa
"This multi-level department store sells a huge variety of goods, including groceries and a wide range of imported ready packed food as well as spice mixes like garam masala and fish curry powder. The good thing about buying spices here is that you can also shop for all your other needs, under one roof!"
Address: 149 Jalan Masjid India, Kuala Lumpur Tel: +603 2693 8620 Opens: 10am-9.30pm daily
In Voices of Zafigo, we ask local women to give us their top recommendations on a particular subject or area of interest in their city. If you'd like to be featured in this section, drop an email to [email protected] with the subject line 'I want to be a Voice of Zafigo for my city'.

To find out more about Kuala Lumpur, read Zafigo's City Guide here
Read more Voices of Kuala Lumpur
Get all the latest travel updates from Zafigo. Follow us on Facebook, Twitter, and Instagram.