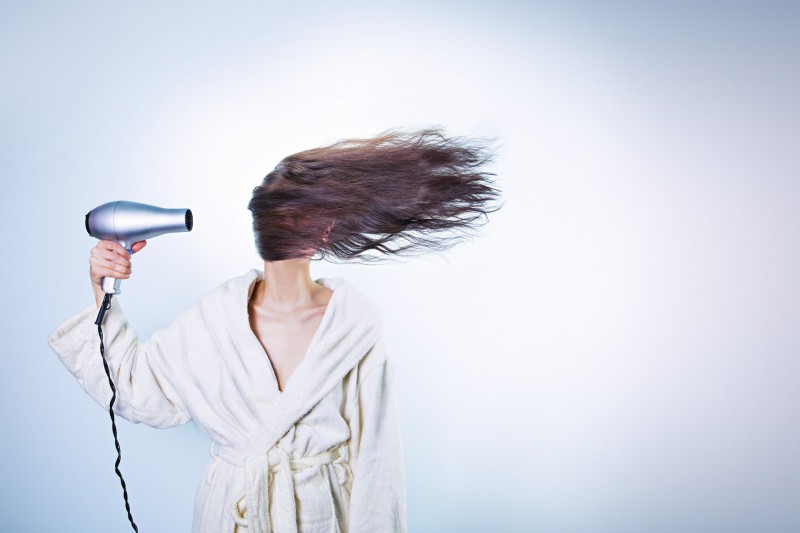 It does happen: You get on a plane, arrive in a totally foreign country and suddenly you're a different person. I don't mean that you become a different personality, although that has been known to happen too. I know people who look different and behave differently once they leave their own shores. By rule of thumb, the more oppressed they feel at home, the more different they are abroad, especially when travelling alone. One woman changed from a demure government officer at home to a very enthusiastic disco dancer once she arrived in New York for a women's conference. Maybe it is true about the liberating effect of women's conferences.
But what I am talking about are the physical effects of travel, when your body starts behaving as if it belongs to another person entirely. This happens when you travel across several time zones – and breathtaking exchange rates – to land in a totally different climate. Here are three examples:
Your skin goes funny
When you're in a colder climate, what generally happens is that your skin gets drier and your usual moisturiser, selected for not being too heavy for the tropics, are no longer good enough. No matter how much you slather on, your skin drinks it all up but still looks and feels thirsty. You walk around with constantly chapped lips and hands that look like they've aged 75 years. And suddenly, your legs look like they belong to a lizard!
What you can do
The answer to this is to at least temporarily change your moisturiser. I like the new dry oils that you can put on your face without causing breakouts, but even those may need supplementing in colder weather.
For the first fortnight, I looked like a stand-in for Bobo the Clown
If you didn't think you were old enough for those tubs of heavy cream, now is probably the time to discard those thoughts. They do tend to be expensive though, so one temporary solution is to scrounge cosmetic counters for samples. Usually they're happy to give you small packets of their expensive creams to try, and those are usually enough to last you your trip. And if you really, really like them, you can always try getting them at duty free shops.
The alternative is to go for drugstore moisturisers, which are much cheaper and often just as effective. Some people swear by Jergens for the whole body and lighter versions for the face. Vaseline is good for most things, especially for chapped lips. I found some oil sprays that are handy and dry quickly, so you don't get grease on your clothes.
The main thing to remember is to never scrimp on that moisturiser. And remember that the sun in temperate climates can be strong too, so don't forget your sunblock either.
Your hair goes haywire
My hair is totally schizophrenic when I travel. I used to like travelling to Europe because my hair seems to behave itself quite well. But I have just discovered that if you travel in summer, the humidity and its terrifying effects on your crowning glory are not the only things you have to suffer. You also have to deal with hard water which turns usually soft strands into steel wool. I just spent three weeks in the UK and my hair only behaved after two weeks. For the first fortnight, I looked like a stand-in for Bobo the Clown.
In Asia, we are terribly spoilt by easy access to hairdressers. I remember one New Yorker friend living in KL asking if she needed to make an appointment with the hairdresser two months' ahead. Apparently that's what you do in the Big Apple. But in KL, I rarely make an appointment – except for special occasions – and usually I just walk in.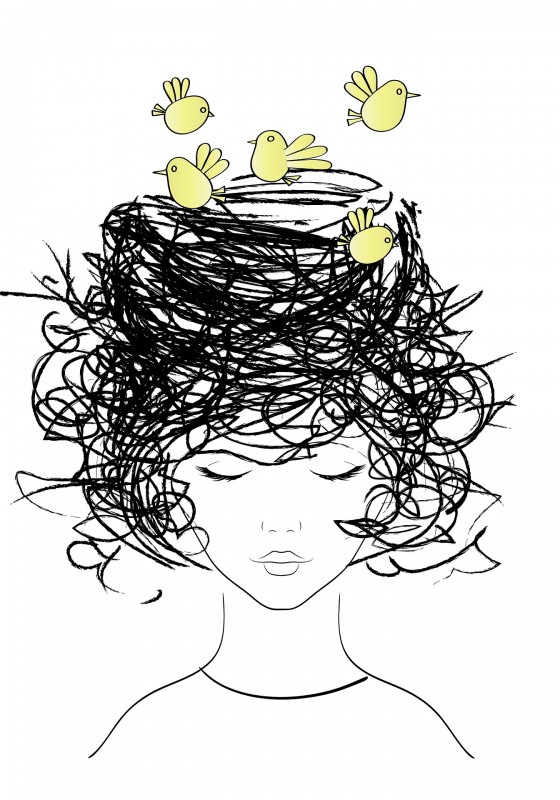 When you're in a foreign country, you start appreciating what a bargain RM50 for a wash and blow-dry truly is, especially in these days of the downward-spiralling Ringgit. A similar service in London would set you back GBP50 at least (don't forget the tips!) and in Europe, you'd have to fork out EUR50. You also don't get anywhere near the kind of head massage you'd enjoy with a shampoo in KL.
What you can do
One way around it is to do it yourself. Don't ever rely on the hotel hairdryers though, which are obviously meant to dry people with very wispy hair. For real power, you'll need to bring your own. Luckily there are some light but powerful hairdryers these days.
I don't tend to travel with a hairdryer but I did have some hair tongs that dry and style your hair at the same time, until someone told me those are extremely unkind to the hair. These days I travel with regular tongs made of ceramic, which are gentler on hair, plus all manner of serums and sprays to have some form of control over my locks. Being ham-fisted, I don't turn out looking as well-coiffed as I would like, but it's still handy for emergencies.
The other option is to forget about exchange rates and simply find a salon that will get the job done. One good thing about New York is that you can find salons that do extremely quick blow-dries at reasonable prices. My record so far is a wash and blow in 20 minutes. Your hotel can usually recommend one, just make sure it's outside the hotel and not within.
It may just be in my head but I swear I look fatter when I'm abroad
You can also hunt down hairstyling schools for cheap cuts, styling services and even colouring treatments by eager young students (the risk is yours!). In London, Hersheson Blow Dry Bars offer 15-minute blow dry at GBP15, which is not bad at all. They have three outlets and you can make a booking online.
Your body expands
It may just be in my head but I swear I look fatter when I'm abroad. Maybe it's because I pass by more shop windows than I do at home and keep seeing this fat girl in the reflection – who happens to be me. My clothes also seem tighter.
Does cold weather make you expand? One thing it definitely does is make you eat. That, and the "I'm abroad and must try everything" syndrome. Besides, when you're wearing layers of clothes to keep warm, it's easy to dismiss it all as just apparel rather than appetite.
I also tend to walk a lot when I'm abroad, or take public transport, which often necessitates walking to the nearest subway or bus stop. I used to wear a Fitbit to keep track of how many steps I take, which I then convert into calories. So if I use up 150 calories going to lunch, I tell myself I can eat at least that much more. Not counting desserts, and scones for tea later…
What you can do
The only thing to do about this particular schizophrenic behaviour is to yield to it, because it is healthier than suppressing it. In fact, I'm thinking of trying out those bicycles next, the ones you can rent for half an hour or so to zip through traffic. I just have to get over my fear of London buses and taxis first.
Picture credits: pixabay, pixabay

Read more from Marina
More from Zafigo:
Travelling with toiletries: A quick guide
Getting your grooming and health needs met in KL
Get all the latest travel updates from Zafigo. Follow us on Facebook, Twitter, and Instagram.