Being in a foreign country is not without its problems. Getting stared at because you stick out like a sore thumb could put a person off food.
What's disconcerting is if you're alone and prone to be a bit anxious when dealing with extra attention.
Never fear, there are a few places in the Klang Valley where you'll generally get to eat, rehydrate and relax without the staring and sometimes, pointing.
When in doubt, try to blend in! Areas like Mont Kiara and Hartamas are flush with expats.
The Steam Room in 1 Mont' Kiara Mall is an eatery that serves up wholesome and delicious Chinese food. Waiters are fluent in English and attentive as well. There are different areas in the restaurant where you can park yourself and indulge in a bit of people watching while waiting for your food to arrive. They are available in four different malls spread throughout the Klang valley. For more information, check out their Facebook page for special deals and yummy pictures of their food!
For a place to just enjoy your coffee and watch the world go by, BAD Café by Wood & Steel is a great place to stop by for their deliciously smooth flat whites (double shot of espresso!) and maybe a slice of cake or any of their other menu items. The café is located right next to a busy road in an otherwise quiet part of the area. Their address: Glomac Galleria, Galleria Hartamas, Desa Sri Hartamas, Kuala Lumpur. This café is actually a 15 to 20 minute walk away from 1 Mont Kiara Mall and the area (Desa Sri Hartamas) it is in boasts many different types of eateries with different types of cuisines available.
On the topic of malls, do as the locals do and flock to the malls for meals, entertainment and most importantly, air conditioning! Nyonya Colors is available at various malls and their flagship outlet is in 1 Utama Shopping Centre. They have a spread of local Nyonya fare, light meals and desserts. Best is that you order at the counter, pay, grab a seat and after your meal has arrived, the staff will leave you well alone. For more information on where their various outlets are located, check out their website, www.nyonyacolors.com where their menu is also available for your perusal.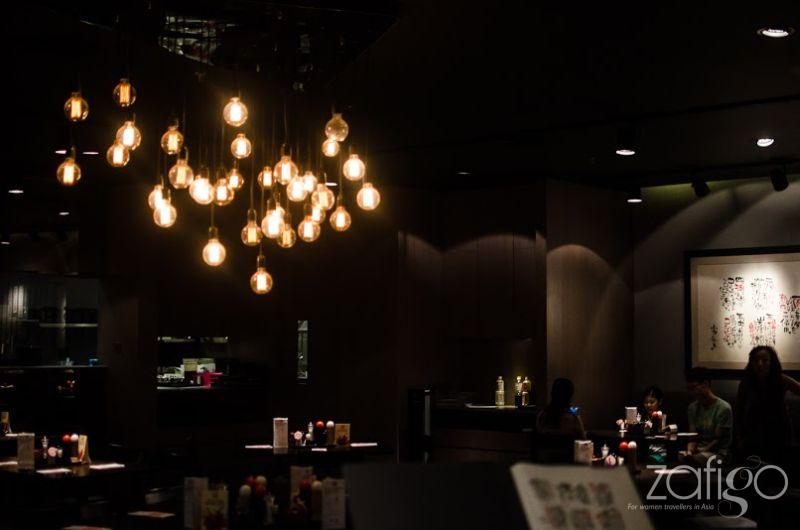 Publika has many eateries that cater to different palate. However, I would recommend the E.A.T. Food Village. Yes, a food court. A collection of seven mini restaurants and eleven stalls, this Chinese food court offers food from the famous stalls around the Klang Valley in one place. This food court has the same system as Nyonya Colors as mentioned above. Order your food, pay for it, find a seat and enjoy! Publika Shopping Gallery is located at 1 Jalan Dutamas 1, Solaris Dutamas, KL, Malaysia.
LOKL Coffee Company is an interesting place, smack dab in the middle of KL town. Located about 260 metres away from the Masjid Jamek LRT station, it simplifies travel. Best if you're reliant on public transport for this trip. LOKL serves amazing espresso based drinks as well as coffee made in the local style (hand-filtered with condensed milk). This place is an interesting mix between Western dining and Hainanese food. Additionally, they share an internal courtyard with BackHome Hostel, a boutique backpacker's hostel. For more information, check out their website, for a peek at their food, art and menu updates.