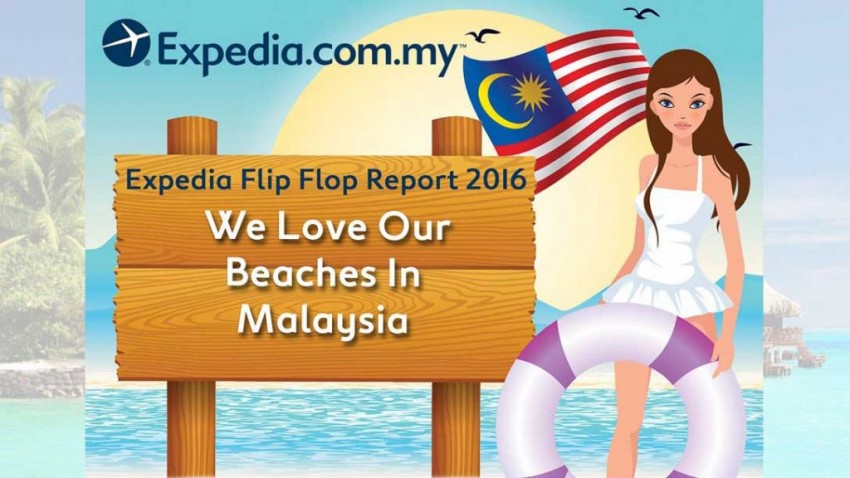 Expedia.com.my® released the results of the 2016 Expedia® Flip Flop Report, an annual study of the behaviour and preferences among beachgoers around the world. Here are some of the fun facts they discovered about Malaysian beachgoers:
Malaysians love local beach holidays
71% have taken a beach holiday in the last 12 months. 38% also reported a preference for one of the local beaches in Malaysia.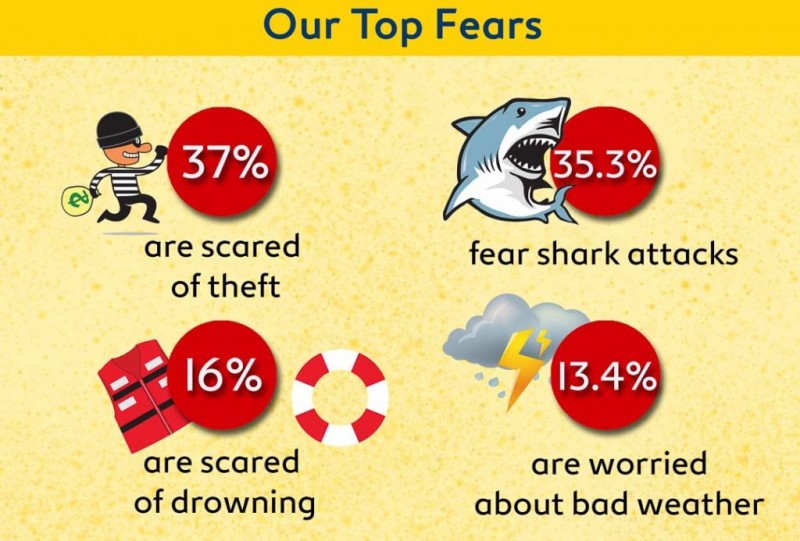 Malaysian beachgoers are more afraid of sharks attacks than drowning
Even after more than 30 years, the movie Jaws might have left an imprint, as 35% of Malaysian beach-going respondents said they were afraid of shark attacks. This is despite the fact that shark attacks are extremely rare in the country. A popular shark attacks tracking site notes only three, non-lethal incidents in Malaysia since 1968. This sits pretty high when compared to the mere 16% who ranked fear of drowning as their top beach-related concern.
They prefer people watching than swimming in the sea
51% of Malaysian beachgoers hardly swim on the beach, and instead, prefers to watch other beachgoers.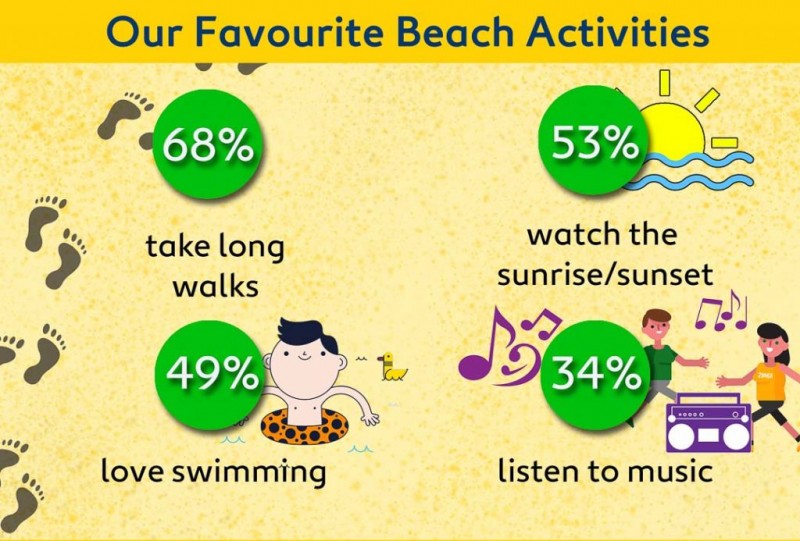 Top pet peeves are the Slobs, Loud Mouths, Paparazzis and DJs
Nothing seems to annoy Malaysian beachgoer, and threatens to spoil their vacation, more than The Slob – the culprit who leaves garbage on the beach behind them. Some 56 percent of respondents voted against The Slob, which is surely a great news for everyone interested in keeping Malaysia's white sands, and clear, blue waters in pristine condition.
Following the Slob is the Loud Mouth- the beachgoer who talks so loudly that you can't help but listen to their conversations; The Paparazzi – the beachgoer who invades people's privacy by photographs strangers; And finally, the DJ – Malaysia beachgoers go on holiday to relax and unwind, but nothing spoils that moment of peace like other beachgoers playing their music too loudly.
Must have wifi
When asked about some of the key amenities their beach lodging should have, a resounding majority of 63% voted for WiFi and Internet browsing, with 38% saying they needed Internet access to share snippets of their experience on social media.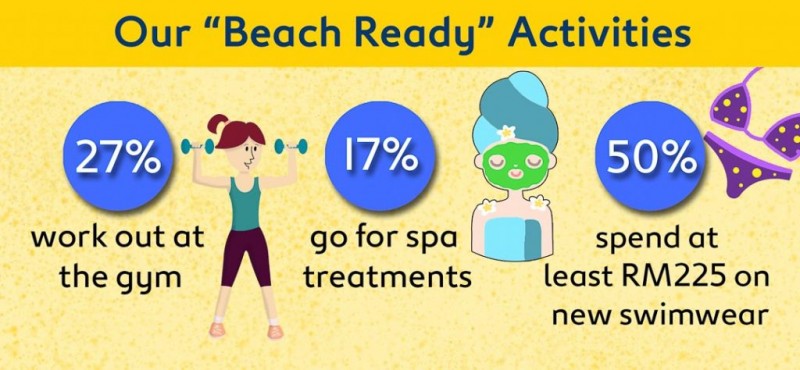 Top pre-beach vacation prep
It seems like Malaysians are not as worried about getting the perfect beach-bod before their vacation. Only 27% work out to get ready for the beach while 50% are more interested in shopping for new swimwear.
This study was conducted on behalf of Expedia by Northstar, a globally integrated strategic insights consulting firm. This survey was conducted online from April 6 to April 21, 2016 across North America, Europe, South America and Asia Pacific using the Kantar-owned GMI (Global Market Insite) and Lightspeed Research amalgamated group of panels.
Simon Fiquet, General Manager for Southeast Asia and India, Expedia group said: "The study enlightens us to the fact that Malaysia, with its people, is indeed an interesting destination to visit! Malaysians obviously already know this and domestically, the tourism industry is seeing positive growth with popular destinations like the Pulau Perhentian, Langkawi and Pangkor Laut beaches continuing to attract local and foreign travelers year after year."

Read Next: