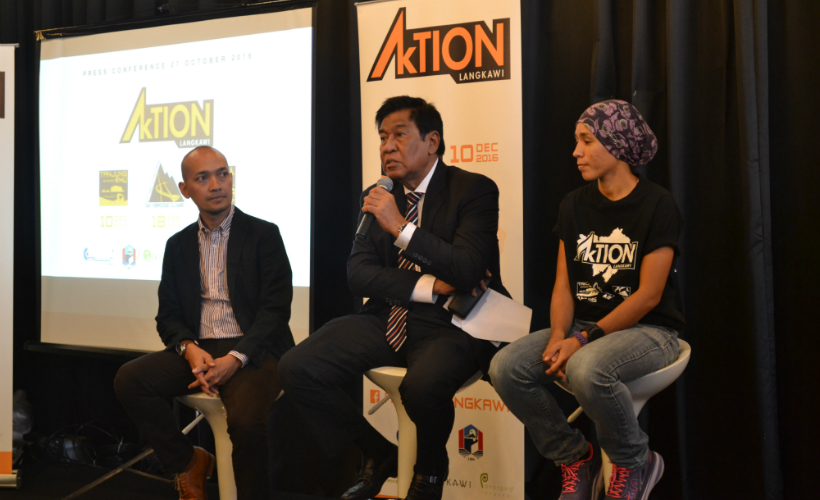 Langkawi, a world-renowned destination for leisure tourism, plans to expand its horizon by inviting nature and sports lovers to its islands. Organiser E-Plus Global Sdn Bhd and supporter Langkawi Development Authority (LADA), expands the successful pilot project of Tuba Trail Run in April to a triple treat for eco-sport athletes around the world.
Mountains, islands, beaches, forests and distinct inhabitants that create the 99 thickly forested topical islands located within the boundaries of Langkawi, will host a series of programmes under the umbrella of AkTION including the Tanjung Rhu SwimFest, Mount (Mt.) Mat Chinchang SkyBridge Climb, and the Tuba Trail Run.
Tanjung Rhu SwimFest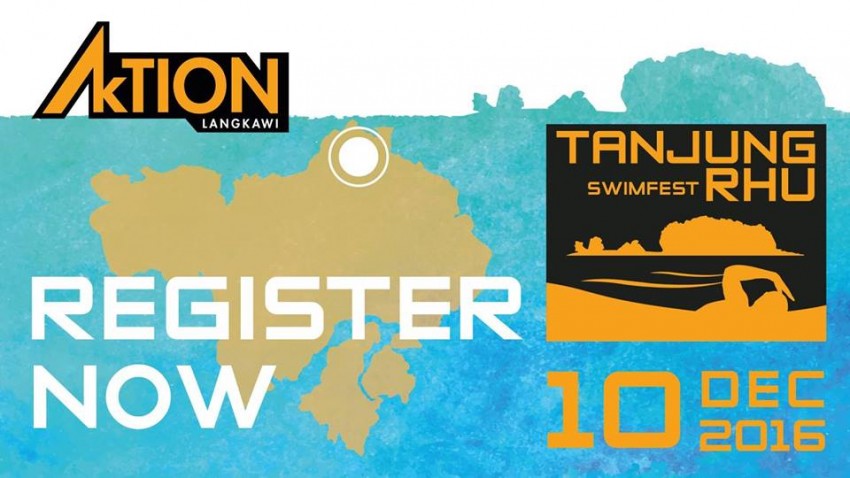 Tanjung Rhu SwimFest, an open water swimming competition happening on 10 December 2016, is available in three categories. The two-kilometer route is suitable for budding swimmers, while the four and six kilometer routes are recommended for multi-sport athletes including triathletes, and long distance swim enthusiasts. Starting by the captivating Tanjung Rhu beach, participants will be able to swim close to international borders, which provides a unique opportunity to experience Malaysia and Thailand in a single location. The Tanjung Rhu SwimFest will be the beach's first international open water swimming event.
Next event: 10 Dec 2017
Mt. Mat Chinchang SkyBridge Climb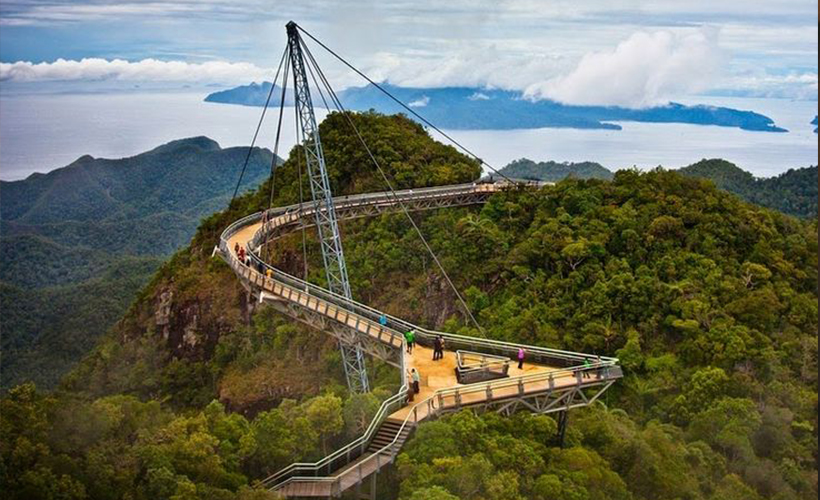 A trail opened exclusively for the Mt. Mat Chinchang SkyBridge Climb on raceday will bring new excitement for enthusiasts of all levels. The 4.5-kilometer climb finishes at the peak of the mountain after passing the cable car's Middle Station, crossing across the renowned SkyBridge as well as climbing up to the Top Station. The climb will take place on 18 February 2017 and will be a truly unique way to discover the hidden jewels of Mt. Mat Chinchang.
"This will be the first time we are opening the trail for a race. While the general public enjoy the journey up to Mt. Mat Chinchang by cable car, trail enthusiasts can seize the rare opportunity to experience it through the climb," said Mohd Ali bin Makkit, Chief Operating Officer of Panorama Langkawi Sdn Bhd.
Next event: 18 February 2017
Tuba Trail Run
With 99 tropical islands lie within the boundaries of Langkawi, it is impossible to discover every single forest. Tuba Trail Run, a project to provide exposure to the less explored islands of Pulau Tuba and Pulau Dayang Bunting, will return on 8 April 2017 and continue to be an eye-opener for first-timers and returning participants as they explore deeper on the islands' distinct culture. The 2017 edition will offer three varied distances, including a 4-kilometer fun run, a new 15-kilometer route and the 30-kilometer route to cater to runners of all levels.
In 2007, UNESCO declared the Langkawi archipelago as one of 94 globally recognised Geoparks from 27 countries, endorsing its natural beauty, ecological harmony and archeological, geological and cultural significance.
Tan Sri Khalid bin Ramli, Chief Executive Officer of the Langkawi Develop Authority mentioned that targets for the 2011-2015 tourism blueprint has exceeded its target of 3 million annual tourists. "In 2015, we received over 3.6 million tourists and expects to achieve 3.8 million this year. We are confident that the implementation of AkTION will boost tourist arrivals in a long run."
Next event: 8 April 2017
For more information, visit: www.facebook.com/aktionlangkawi