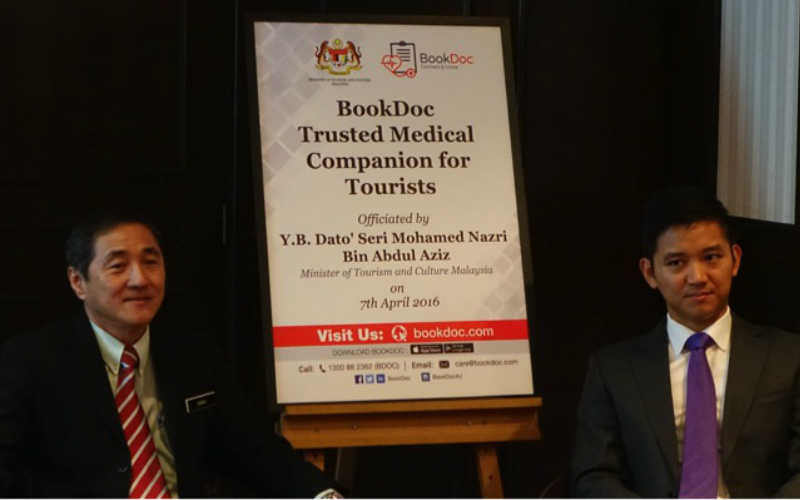 Malaysia's first online healthcare platform, BookDoc, has launched its web portal for tourists to have better access to health and medical services in the country, as well as to support Malaysia's medical tourism market.
Dato' Seri Mohamed Nazri bin Abdul Aziz, Minister of Tourism and Culture Malaysia officiated the web portal launch and congratulated Dato' Chevy Beh, the Founder of BookDoc for having managed to expand its services to 4 countries and 17 cities, in just six months.
Nazri said the web portal will connect and unite patients and healthcare professionals at anytime, anywhere.
"It has the potential to be a useful companion to serve the medical needs of all tourists who are visiting Malaysia," said the Minister. He further added that BookDoc could also facilitate more medical travels to Malaysia, contributing positively to all aspects of the tourism industry in addition to the private healthcare services.
This is in line with the government's aim to make Malaysia known as the Number One Destination for Healthcare in Asia by 2020.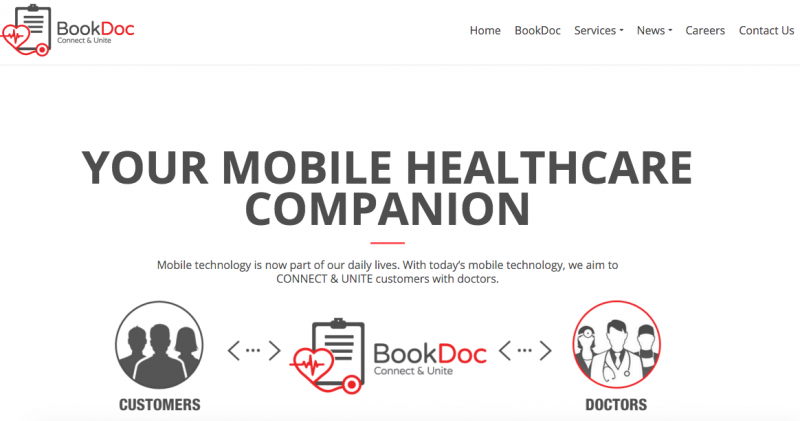 Dato' Chevy Beh is excited at the prospect of making Malaysia a more tourist-friendly nation. In 2014, there were 27.44 million tourists arriving in Malaysia. Falling sick as a tourist in a foreign land can be a daunting experience. BookDoc can help to minimise some of the anxiety by facilitating tourists' access to medical care through its online platform and mobile app.
"This is our little contribution to help the government make Malaysia the destination of choice for tourists", said Beh.
Beh also said in 2015, Malaysia welcomed about 850,000 medical tourists and the sector generated an income of almost RM1 billion.
"The medical tourism industry will continue to grow as Malaysia has a healthcare system that is voted one of the best in the world," he said.
The services of BookDoc is available for free through its website, BookDoc.com, and its app which can be downloaded for free through Google Play and App Store.