Is it just us or has international travel pretty much gone back to normal? Airbnb announced a slew of changes to its platform in response to the rise of international travel, remote work, and the number of customers opting for longer stays, with CEO Brian Chesky billing it as "the biggest change to Airbnb in a decade."
In the wake of Malaysia's recent reopening of its international border, these platform changes are a timely reminder of the country's growing tourism. Singapore, the US, the UK, and Australia topped the list of countries where Airbnb guests searched for stays in Malaysia after the government stated in early March that international borders will reopen on 1 April 2022. Meanwhile, Asia Pacific was strongly represented in Malaysians' list of favourite overseas locations, with London, Istanbul, Bali, Paris, and Melbourne ranking in the top five.
Here are some of the changes you'll now find on the new and improved Airbnb site:
Airbnb categories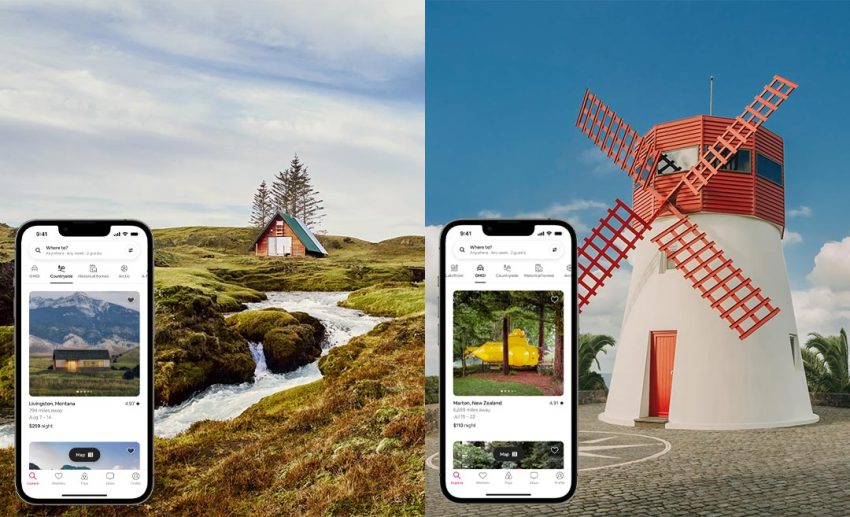 People are more flexible about where they live and work. But travel search hasn't changed in 25 years; you enter a place and dates. Most of us can only think of a few dozen places to enter into the search box, but Airbnbs may be found in 100,000 cities around the world.
That's why Airbnb is introducing a new search method based on Airbnb Categories, with 56 new categories that classify homes based on their style, location, or closeness to a travel activity.
When you search for a destination, your search results are categorised by relevant categories, making it simple to find millions of unique homes you never knew existed. The map intelligently zooms in as you examine different categories to show you where the properties are located.
Guests can now search for a property based on its style, location, or type of activity. Among the many categories from which guests can choose, there are Boats, Cabins, Farms, and Tiny Homes, to name just a few. Guests can use location categories to identify specific things like beaches, deserts, and islands, while Activity categories can assist them to find the right camping, surfing, or skiing spot.
Airbnb examines millions of homes using machine learning to analyse titles, textual descriptions, photo captions, structured data from Hosts, and guest reviews in order to produce Airbnb Categories. Members of Airbnb's curation team evaluate listings and hand-pick featured photographs. For example, if a listing is in the Amazing Pools Category, the first photo will be of a pool. Then, for each category, a final check is performed to assure uniformity and photo quality.
Split Stays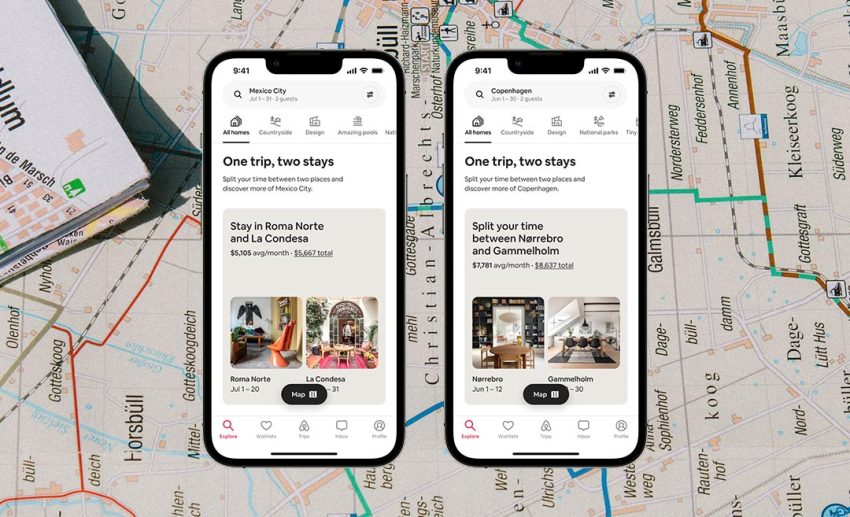 Bookings on Airbnb for the last three months have accounted for nearly half of all nights stayed. That's why Airbnb came up with Split Stays — a unique function that allows you to split your trip between two houses. When searching for longer stays using Split Stays, you will normally find roughly 40% more listings.
Split Stays appear in your search results when you search for a specific place. They also appear in 14 different categories, such as Camping, National Parks, Skiing, and Surfing, to encourage you to stay in two different places as part of a longer journey.
An animated line visually connects the two residences when viewing Split Stays on a map to highlight the distance between them and the chronology of the stays. When you choose a Split Stay, you'll be taken via a simple interface to book each stay one at a time.
AirCover for Guests
Travelling for the first time in more than two years, millions of Malaysians are making their way out of their homes. That is why Airbnb developed AirCover, the most comprehensive travel insurance available.
AirCover is the most significant improvement to Airbnb's customer care in a decade and is always included at no additional cost.
Every time you stay on Airbnb, AirCover provides you with four protections:
Booking Protection Guarantee. If a Host has to cancel your reservation within 30 days of check-in, Airbnb will locate you a comparable or better property or refund your money.
Check-In Guarantee. If you are unable to check into your house and the Host is unable to address the problem, Airbnb will find you a comparable or better property for the duration of your original stay, or Airbnb will refund your money.
Get-What-You-Booked Guarantee. If you discover your listing isn't as advertised at any point during your stay — for example, the refrigerator breaks down and your Host can't easily fix it, or there are fewer bedrooms than listed — you have three days to report it and Airbnb will find you a similar or better home, or we'll refund you.
24-hour Safety Line. You'll get priority access to professionally trained safety agents at any time of day or night if you ever feel unsafe.
AirCover is incorporated right into the Airbnb app and website, making it simple to contact an agent and rapidly address difficulties. Airbnb has established a team of highly trained agents to assist with last-minute rebookings, as well as dramatically expanding its 24-hour safety line to 16 languages.
*All images courtesy of Airbnb unless mentioned otherwise.