Bulan puasa is always an exciting month of festive food bazaars — especially since we can look forward to them everyday! And did you know that Selangor has a whopping 241 Ramadan bazaar locations? You wouldn't be able to visit them all no matter how hard you try. So, we've done the work for you and rounded up the best 10 that are not to be missed.
1. Section 13, Shah Alam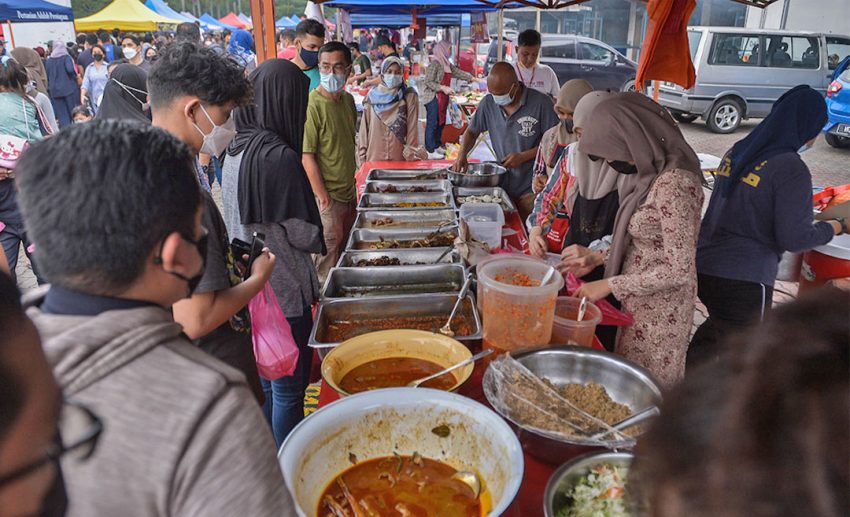 Shah Alam's Section 13 Ramadan bazaar offers a wide range of dishes and is easy to spot. The bazaar also has a well-organised and safe parking system. It attracts both Muslims and non-Muslims, with rows of shops selling tepung pelita, akok, spicy chicken rice, roasted lamb, roasted chicken, pasta, laksa, and a variety of beverages.
Address: Tapak Pakir E1 E2 Stadium Shah Alam 40100 Shah Alam, Selangor.
2. Taman Melawati
One of the largest bazaars in the Klang Valley is the Taman Melawati Ramadan Bazaar, which spans a wide parking lot area. Think of everything you want to eat, from classic Malaysian desserts to roti bom, ayam percik, nasi lemak, toasted tofu, and even Western options like pasta. It's all right here, in one convenient location. The bazaar is especially famous for its nasi kerabu!
Address: Bazar Melawati, Jalan Negara, Taman Melawati, Selangor
3. USJ 4, Subang Jaya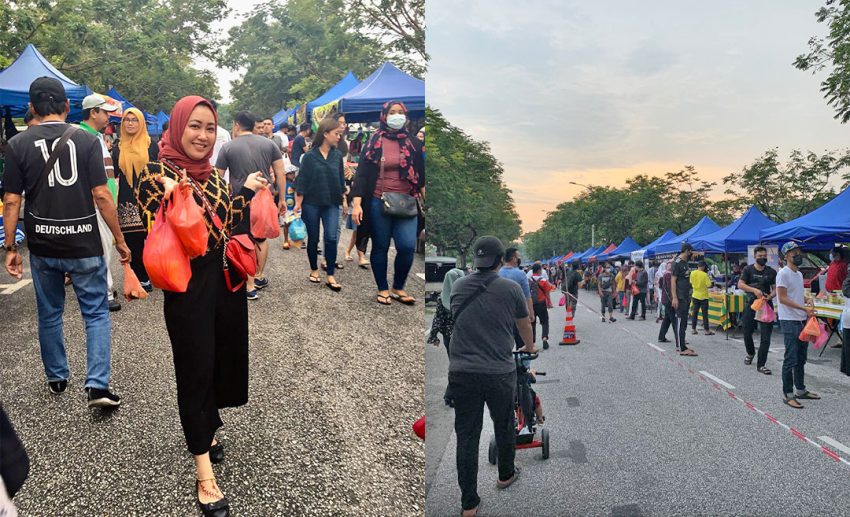 The USJ 4 Ramadan Bazaar includes a variety of stalls to satisfy a hankering for just about anything. But what will further tantalise your taste buds is the enticing aroma of freshly grilled fish that will welcome you as you enter the bazaar. If you're looking for a side dish to go with your rice, there are plenty of alternatives here.
Address: Jalan USJ 4/5, UsJ 4, 47600 Subang Jaya, Selangor
4. SS6/1, Kelana Jaya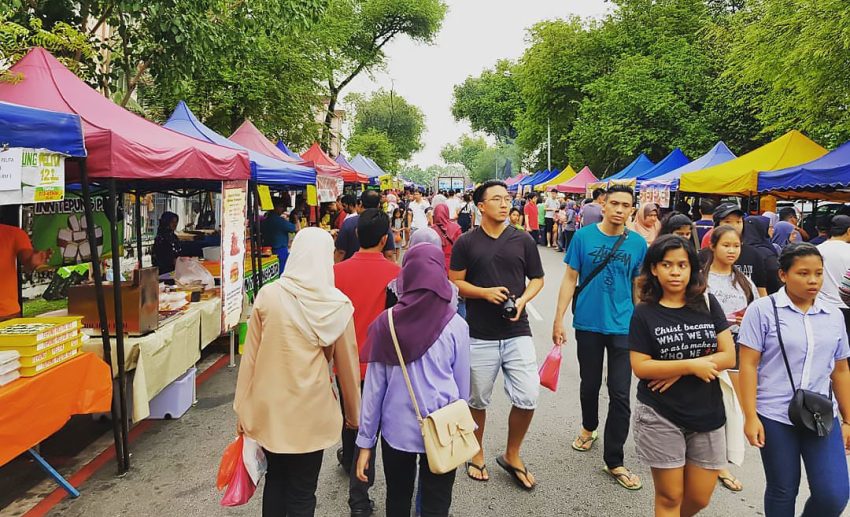 It's hard to miss the many foods and drink stalls in this Ramadan Bazaar at SS6/1, Kelana Jaya. Nasi Ambeng, which is eaten with fried chicken, soy chicken, or rendang, is one of their most popular and talked-about meals. Visitors to the bazaar can also find dishes such as cencaru sambal, ayam percik, Penang laksa, grilled items, satay, kebab, halal Chinese and Indian food, and local desserts. There are also drink stalls selling watermelon juice to relieve your thirst after a long day of fasting.
Address: Jalan SS 6/1, Ss 5, 47301 Petaling Jaya, Selangor
5. Greenwood, Gombak
Locals looking for unique and delectable Ramadan delicacies frequent this Ramadan bazaar in Greenwood, Gombak. Popia basah, nasi kerabu, grilled fish and chicken, and numerous types of Malaysian traditional desserts (or kuih muih) are among the menu's most popular items.
Address: Greenwood, 68100 Batu Caves, Selangor
6. Bandar Baru Selayang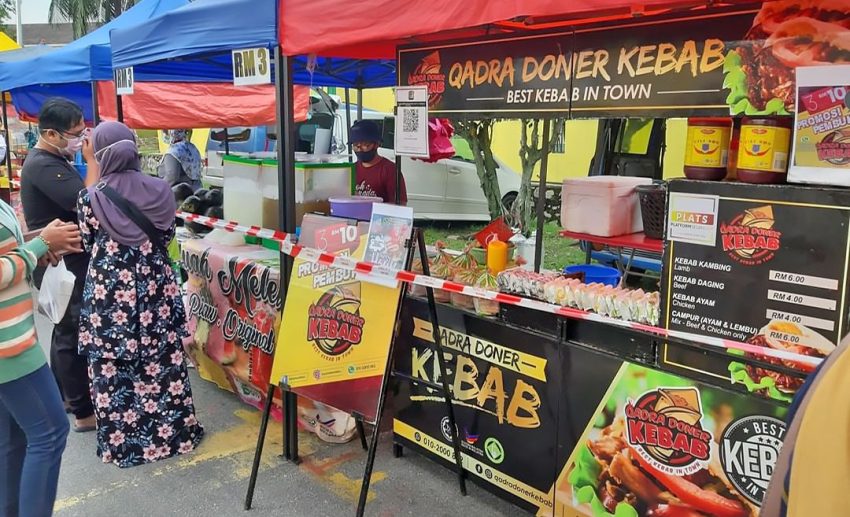 Even if you're eating a substantial rice dish, the desserts available at Bandar Baru Selayang's Ramadan bazaar are worth trying. You can get snacks like apam balik, all sorts of cakes, and churros here.
Address: Bandar Baru Selayang, 68100 Batu Caves, Selangor
7. Simpang 4, Klang
The Ramadan Bazaar at Simpang 4, Klang, is well-known for attracting people from far-flung areas to buy food to break their fast. It could be because people are aware that this market is home to a variety of stalls serving delectable food and beverages. The food is popular here, so long line-ups are typical. But it'll be well worth it!
Address: Teluk Pulai (Simpang Empat) 41250 Klang, Selangor
8. Section 7, Bandar Baru Bangi
There are a number of Ramadan bazaars in Bangi that you can go to, but the one at Section 7 of Bandar Baru Bangi is home to one of the most well-known. Popular dishes include nasi kerabu, fried chicken, and popia basah.
Address: Seksyen 7 (Jln 7/7 B) 43650 Bandar Baru Bangi, Selangor
9. Section 17/1A, Petaling Jaya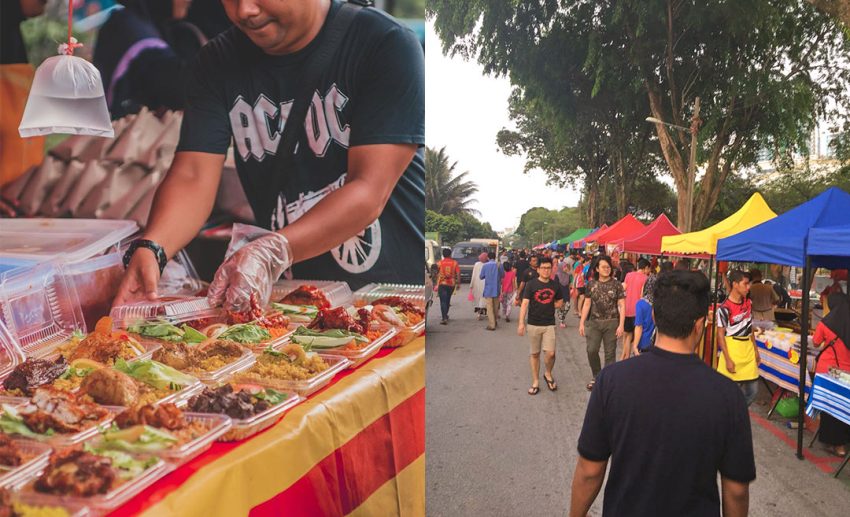 If you're headed to the Ramadan Bazaar at Petaling Jaya's Section 17/1A, then know that it's an excellent place to go if you're not sure what to have for buka puasa on any given day. Basically, you'll be spoilt for choice. Indulge in the likes of roti john, chicken claypot, and tepung pelita.
Address: 92, Jalan 17/1a, Seksyen 17, 46400 Petaling Jaya, Selangor
10. TTDI Grove
When it comes to wonderful bazaar food like nasi tomato, nasi lemak, nasi hujan panas, nasi padang, and shrimp glutinous rice, the Ramadan Bazaar at TTDI Grove is a well-known destination for city dwellers. You can also be assured of a good meal that's reasonably priced. This bazaar's excellent location is also a plus.
Address: Jalan TTDI Grove, 43000, Kajang, Selangor