I have always travelled on my own. My solo adventures started during my university days in Australia and in the last two decades, I have been to 18 countries, with the majority being solo trips. I have travelled with friends but still prefer the freedom of exploring places all by myself. I relish the fact that I'm able to go on a journey without having to compromise on what to see, or worry if my travel buddies are feeling cranky due to tiredness or boredom. I also have time for observation and reflection as I watch landscapes change before my eyes.
Some of my girlfriends tell me that they would love to travel solo as well, but have yet to initiate a trip due to several reasons: Some cite concerns about safety or express fears of feeling lonely, others mention that they are too busy with work.
A particular comment made by a friend piqued my curiosity – she has always wanted to travel solo but she doesn't know where to begin. She doesn't know where to go, what kind of accommodation to choose, if she should join a local tour group, how to get from one place to another and the list goes on. While she knows there is a sea of information available, her mind is still riddled with many questions and uncertainties.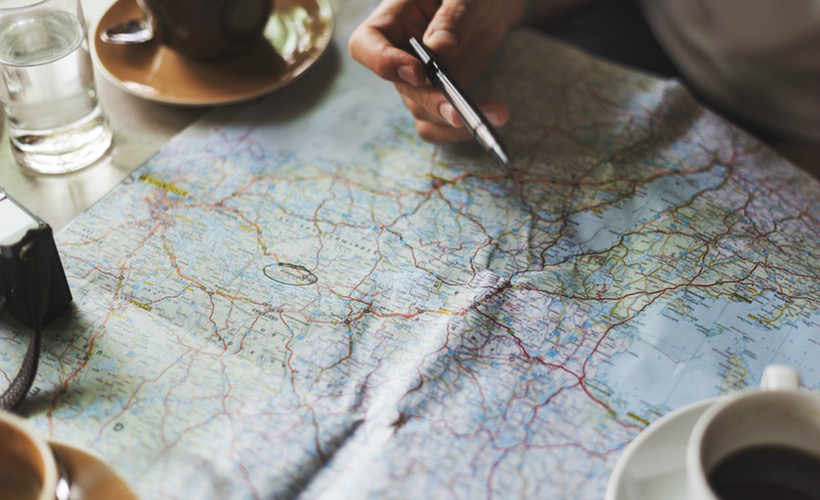 Planning a solo trip comes relatively easy for me as I have been doing this a long time; but for first-timers, it can indeed be mind-boggling. But don't let that stop you! Here are my top five pointers to help you make your first foray into the world of solo travel.
1. Choosing a destination: Start near
Many people assume that to go on holiday is to travel to faraway places. Europe and the US may be dream destinations if you're living in Asia, but it can also be nerve-wrecking for a woman travelling solo for the first time to be such a long way from home.
Test the waters by choosing a destination closer to home. Think up places of interest within your own country or around your region that can be reached via a short-haul flight. Once you have made a few of these trips, it will build your confidence as a solo traveller, and prepare you to venture to farther destinations.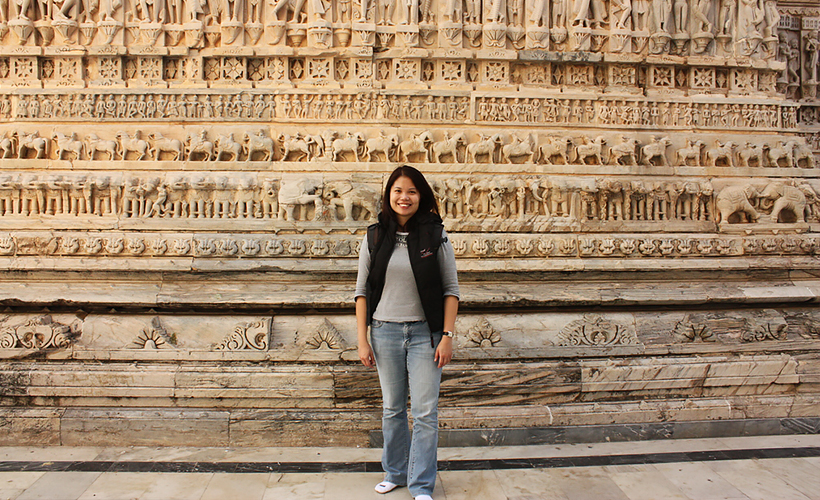 2. Deciding on the duration: Start short
When it comes to the duration of your trip, take baby steps. Start with a weekend away. A short getaway will help you feel refreshed and rejuvenated, and give you a taste of what it's like to be exploring new places or experiences alone.
From there, you can build up to longer holidays. Often, it's a matter of how many days you can take off work. While I understand that work commitments can get in the way, I urge you to consider making travel a priority at least once a year, and plan your leave accordingly. Many years ago, a former boss said to me, "There is no such thing as not having time to go on leave, you just haven't planned it properly."
3. Booking your accommodation: Start by studying the map
Hotel, hostel, bed and breakfast, or homestay? Travellers are truly spoilt for choice these days and that's a good thing, but for the first-time solo traveller, it can be a cause for headaches!
The first thing to look at is location. Ensure that it's not too far away from the city centre and has easy access (bus or train stations within walking distance) to the places of interest you plan to visit. Use sites like Agoda.com and Booking.com to browse an extensive list of available accommodations – they have helpful filters that let you sort according to area, facilities and price range – and shortlist the ones that appeal to you. Then go to TripAdvisor and read the reviews on each before deciding which one is most suited to your needs.
I suggest staying at family-run guesthouses or B&Bs, which are not only affordable, but the hosts also tend to look after solo women travellers, recommending only trusted drivers or tours. Another good option is backpackers' or flashpackers' hostels, where most guests tend to be solo travellers as well, and are open to meeting fellow travellers and sharing travel tips. You can seek company for excursions and meals, which helps to combat loneliness when you travel solo. Check out Hostelworld.com for a list of hostels.
Also, plan your travel times so you arrive at your destination before sundown. This way, in case anything goes wrong, you have more time to sort things out before night falls and places start closing, or help becomes unavailable.
4. Staying connected: Invest in a local SIM card
If you're planning to stay for a week or longer in one place, invest in a local SIM card with data plan so that you can keep yourself connected – not only to share your journey through your social media networks but more importantly, so that family and friends can get hold of you should they need to.
It's also a safety precaution: With a data-enabled phone on you at all times (as opposed to relying on free WiFi at cafes or hotels), you can access maps and look up information online as and when the need arises. Just be sure not to be too engrossed with your phone so you don't miss out on the new sights around you!
5. Combating loneliness: Meet and mingle
One concern would-be solo travellers often have is, potentially getting lonely during the trip. Travelling solo doesn't mean you have to do everything all by yourself! Aside from staying with local families, or meeting travellers at hostels, you can sign up for day tours and excursions where there are opportunities to meet and mingle with others. I have been on several day tours, and invariably, there will be two or three solo travellers in the group. You may not be BFFs right away but at least you have like-minded people to share the journey with, even if only for a short while.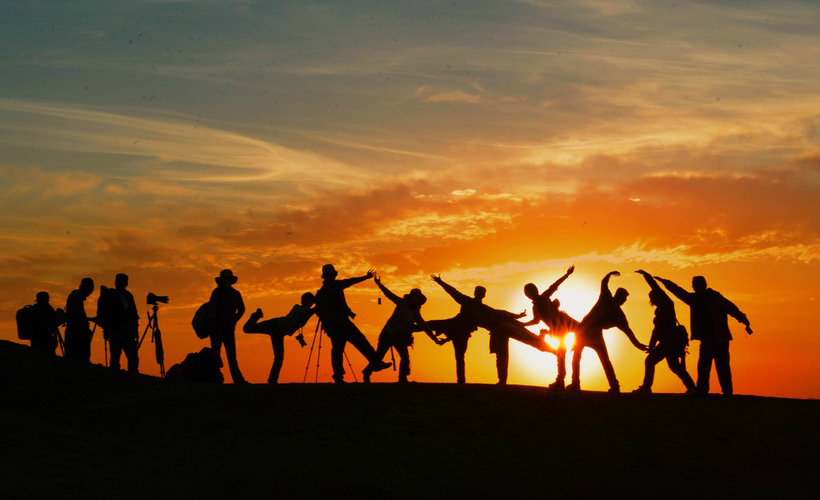 If you've never travelled alone before, it can indeed seem like a scary endeavour. Not to mention, you may have to entertain various fearful thoughts and worries. What if you get lost? What if your passport and money get stolen? What if you realise you are not cut out for the world of solo travel and just want to go home?
But what if you end up having the most incredible experience of your life?
It's normal to have these fears and doubts; I still feel nervous when heading off to my next destination even though I have travelled solo for so many years. Solo travel is one of the best ways to learn and challenge oneself; it teaches you to be independent, adaptable and patient. Once you learn the ropes of solo travelling, you will find that it is one of the most empowering and liberating things a woman can do for herself.
Go ahead, plan that first solo trip. You can do it!