Whenever anyone asks me what the biggest challenge of motherhood has been so far, personally, it's been breastfeeding (also, if you choose not to, that's okay, and don't let anyone tell you otherwise). There's incredible stress, literal pain, and genuine worries when it comes to nursing your bubba — from whether or not you're producing enough milk to whether or not they're able to latch correctly. But those are stories for another day.
Any momma who's chosen to breastfeed her child and has needed to return to work or had to travel will know the struggles of pumping on-the-go — an absolute necessity for those still nursing. Because sometimes, you won't have the little on with you to help drain 'the girls'. Spoken from personal experience (I've even whipped out my pump mid-flight), here are some tips for pumping breast milk on-the-go.
What you'll need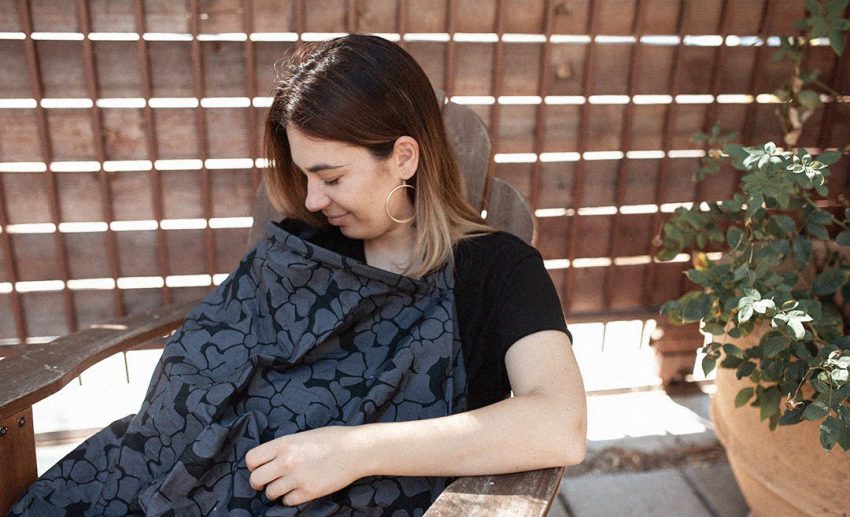 I've found that most people don't even realise I'm pumping milk as I've just thrown on a nursing cover (this one is amazing as it stays 'open' so you can see what you're doing) and done what's needed. So, I believe the first thing you need is a thick face.
Make like Nike and just do it. And if there's something more you need, make that face even thicker and know it's okay to ask for help. Even in a country as conservative as ours, people are generally accommodating to nursing mothers (I've even nursed my daughter in public without a cover, and no one batted an eye). Think of it this way — if you don't ask, the answer will always be no.
But besides a thick face, these are what you'll need:
A hands-free electric breast pump. I used the Medela Swing Maxi, which was perfect when I was at work and travelling. It's super small, quiet, and runs on a plug or batteries, making things really easy. Another nice feature is the ability to pump both breasts simultaneously — this helps you pump in half the time.
Extra batteries. Of course, unless your electric breast pump is rechargeable, it's better to err on the side of caution and carry some extra batteries with you. Note that airlines have different regulations regarding how many you're allowed to bring in your carry-on, so be mindful of that.
Milk storage bags. Clearly mark and label all your milk with the date and time. You'll also want to get proper milk storage bags to avoid leakage during transit. As a bonus, because these bags are clear and easily identifiable, it'll help assure security personnel that you're genuinely carrying breast milk with you.
Ice packs. An insulated bag of ice packs is a must to keep your milk either chilled or frozen during travel. The last thing you want is for all that liquid gold to go rancid.
Wet wipes and a Ziploc bag. Even though there are WCs on board a flight or train, it's not always ideal for washing pump parts and flanges. Buses likely won't have a WC too. You won't even need to leave your seat as long as you've got some wet wipes on hand to clean parts quickly. Once wiped, toss them all in a Ziploc bag so you can easily reuse them (breast milk is sanitary, so as long as you don't touch your parts, they're clean, too, if you don't want to wipe them down). Opt for water-based wipes as well. They're safer for you and baby.
Nursing cover. This is especially useful when your pump schedule calls for you to do the deed while on a flight/train/bus or about to board one. While on a flight, those around me were none the wiser when I pumped mid-flight with the cover. As mentioned, mine 'holds open' and made it easy for me to sort out and clean my parts in privacy too.
A freezer. When at your destination, ask your hotel to freeze the milk for you if your room doesn't have a freezer. Just let them know you'll be doing so when you're checking in, and you can call for someone to pick up the milk bags whenever you're done pumping. Don't forget to ask for them back when you're checking out!
Keeping clean, safe, and pain-free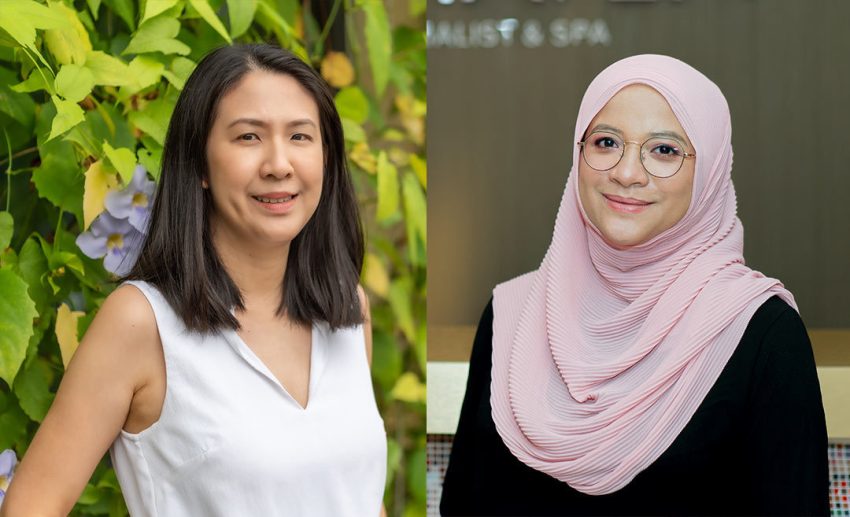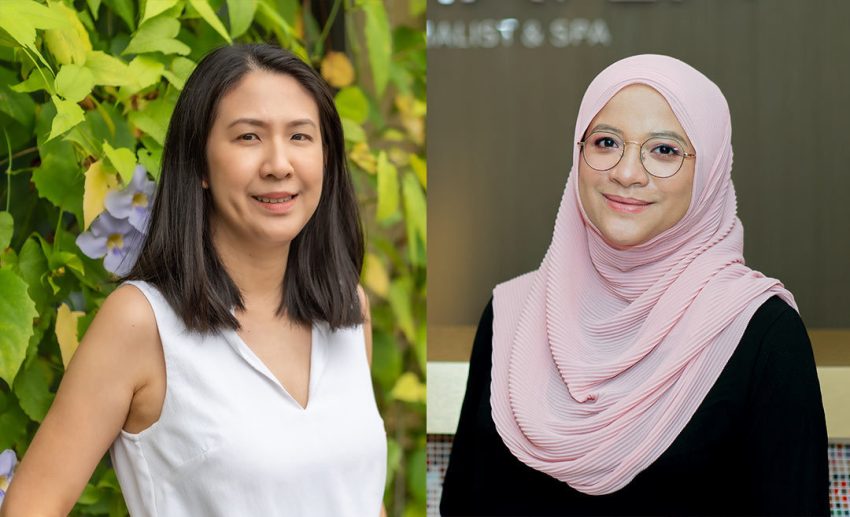 Now that we've covered which accoutrements you'll need to get the job done, enough from me. Here are some tips from the experts! When it comes to pumping on-the-go, we may have other worries or concerns as nursing mothers. So, to ease your minds, we had a short chat with Dr Tengku Nur 'Atiqah — a lactation consultant, medical doctor, mother of three, and founder of Bondahaven Breastfeeding Specialist and Spa — along with Edna Lim — Chief Marketing Officer of Buds Organics — about how to keep safe, clean, and pain-free.
1. What are some tips on preventing a drop in supply if you're separated from your LO?
Dr Tengku Nur 'Atiqah: The key to maintaining your supply is by keeping a regular pumping schedule. This means you're pumping for at least 20 minutes, every three to four hours, including at nighttime. To do this, you have to plan your journey in terms of where and when to pump, how to store it, and the necessary equipment you will need to keep your breast milk stash fresh. Other than that, ensure you're staying hydrated and eating nutritious foods in sufficient quantities.
2. Pumps can be tough on one's nipples. How can we reduce chafing?
Dr Tengku Nur 'Atiqah: First, you must make sure you're using the correct flange size for your nipples. Take note that the size can be different for each side. If you find that even with the correct size, it's still hurting you, consider whether the flange length is too short for you or the material (silicone/plastic) is not suitable for you. This may, unfortunately, mean that you must change to a different breast pump.
Edna Lim: Other than that, you can try applying a thin layer of Buds Organic Breast Massage Oil to your flange before pumping to reduce the friction. After pumping, apply good quality and safe salve made specifically for breastfeeding, such as Buds Cherished Organics Nursing Salve. This will help soothe your nipples.
3. Little-known tips for keeping pumping equipment clean while on-the-go.
Dr Tengku Nur 'Atiqah: A simple way is to just stash the breast pump parts in a double Ziploc bag and keep it cold by placing it inside a cooler bag with a few ice packs. It's safe to reuse the same set again for your next session. You can do this a few times and wash it only when you get home for the day or until you have access to a clean sink that is NOT located in a washroom.
Edna Lim: Another alternative is to use the Buds Organics Kids Safe Anti-Bac Foam Sanitiser. It kills 99.9% of bacteria with one pump, and it's safe if ingested as it's made from food-grade ingredients. It's super versatile — you can use it to sanitise baby's nappy area during diaper changes as well as baby's utensils while you're on-the-go.
So, there you have it! Some tried and true tips and tricks for when you need to pump milk while travelling. Being a momma isn't easy, but the challenges sure are worth it. If you've got any other tips of your own that you didn't see listed here, please do share them with us in the comments!